And here we have our final round of exclusive first looks at the books Dynamite is shipping in April, this time focused on TV and Rock Icons…. KISS #7 by Amy Chu and Kewber Baal, the final issue of KISS: The Demon by Chu, Erik Burnham and Eman Casallos and KISS: The Elder Vol 1 – A World Without Sun, the first collection of the KISS series from Dynamite. That's the Rock side. On the TV Icon side there is the second issue of the new Charmed series by Erica Schultz and Maria Sanapo and then the hit series gets to it's penultimate issue as Wonder Woman '77 / The Bionic Woman #5 comes out from Andy Mangels and Judit Tondora.
KISS #7
Cover A: Tom Mandrake Cover B: Charles Wilson III Cover C: Photo Cover Writer: Amy Chu Art: Kewber Baal
The residents of Blackwell face the music as they navigate a new and uncertain world. With the Elders no longer in power, a new generation takes charge. But they quickly discover that the universe is a big place as they attempt to find their way back to Earth.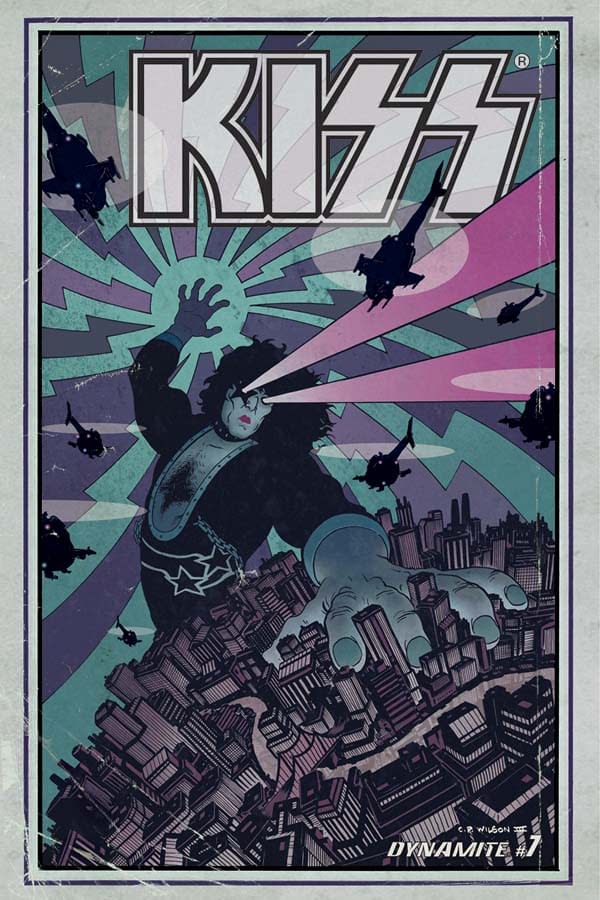 KISS: THE DEMON #4 (of 4)
Cover A: Kyle Strahm Cover B: Tom Mandrake Cover C: Michael Adams 8-bit cover Cover D: Photo Cover Writer: Amy Chu, Erik Burnham Art: Eman Casallos
Sam Blackwell battles his own demon while taking over the world. Milo and Kimi try to figure out how to save it. The suspenseful conclusion to the ongoing KISS series prequel.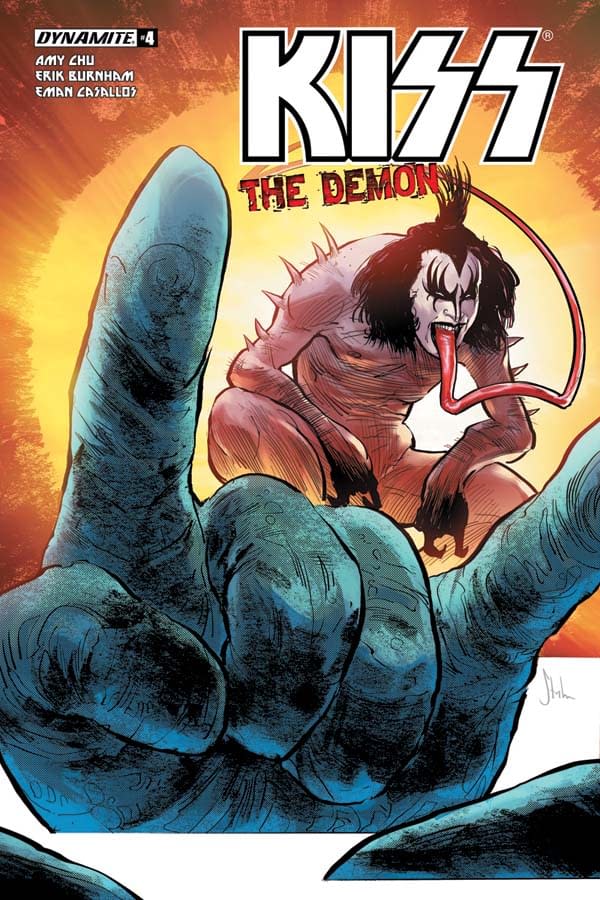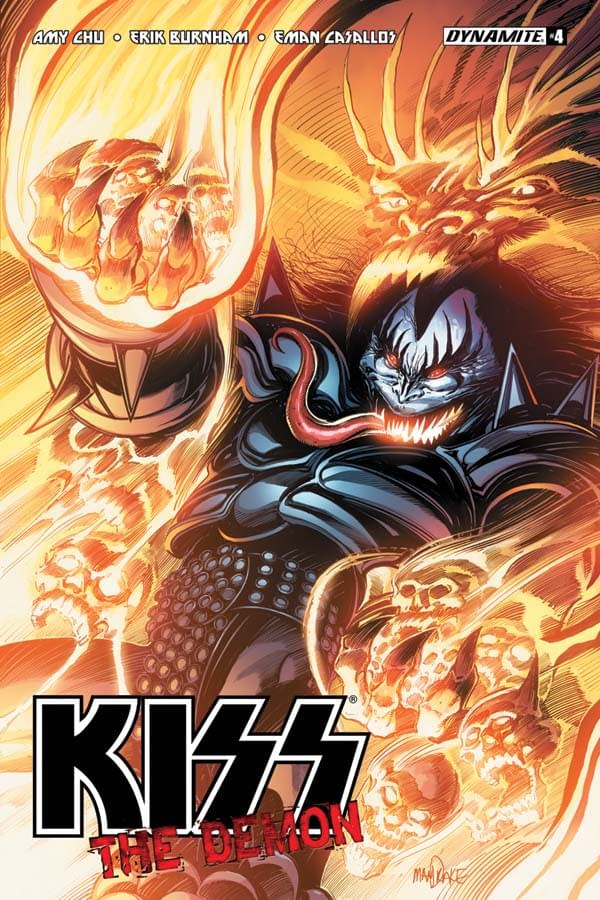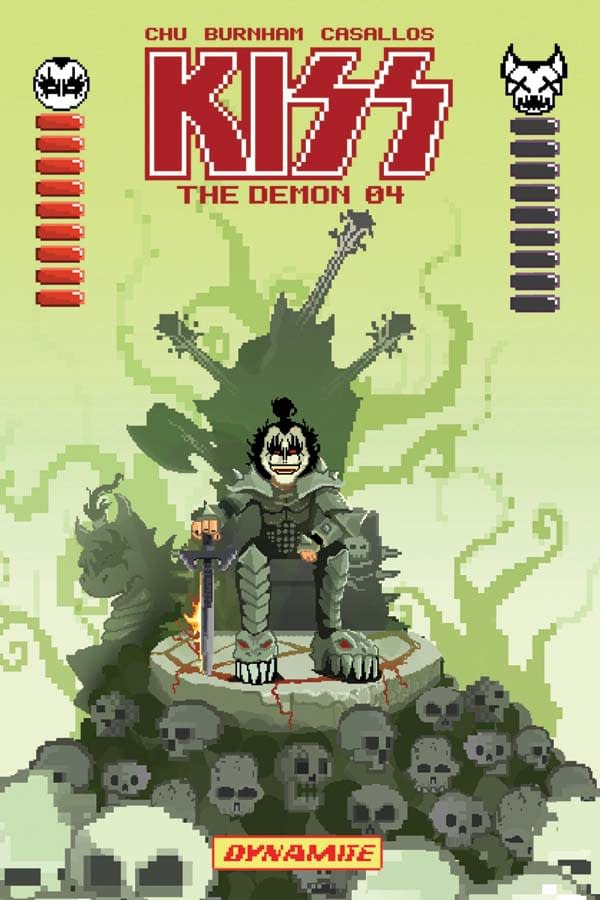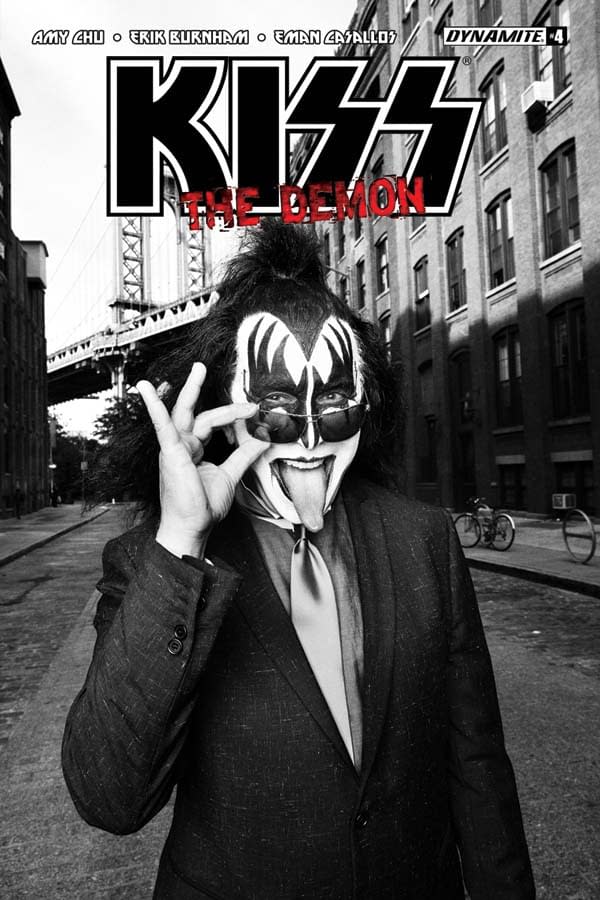 KISS: THE ELDER VOL. 1: A WORLD WITHOUT SUN Trade Paperback
Cover: Nick Bradshaw Writer: Amy Chu Art: Kewber Baal
Format: Softcover Page Count: 144+ pages
KISS returns to comics in a futuristic, dark sci-fi adventure written by Amy Chu (Poison Ivy) and illustrated by Kewber Baal (Army of Darkness: Furious Road). In a world without sun and a world without heroes, four young friends embark on a dangerous mission – to uncover the truth about the mysterious Council of Elders and their underground home, the city of Blackwell. But first they need some help from the past…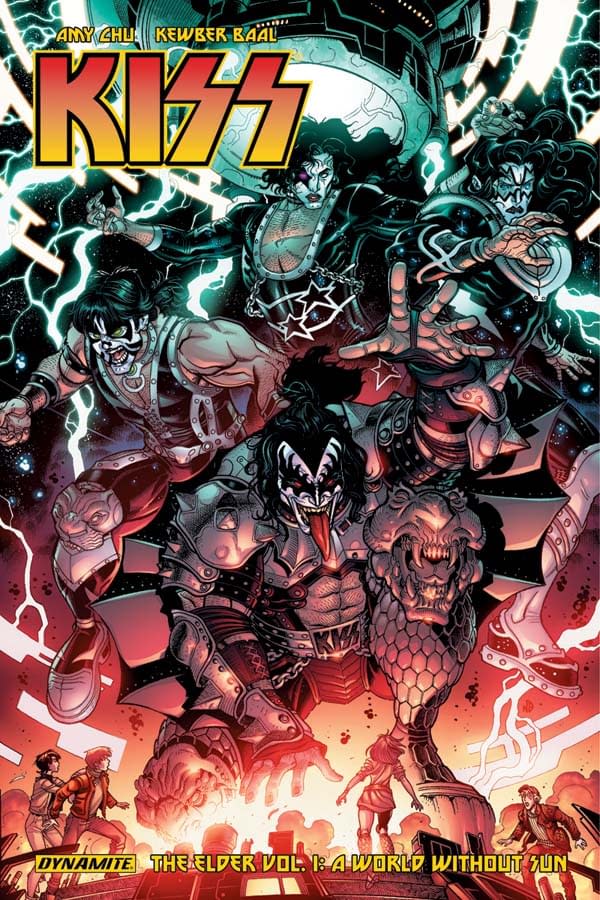 WONDER WOMAN '77 MEETS BIONIC WOMAN #5 (of 6)
Cover A: Cat Staggs Cover B: Phil Jimenez Writer: Andy Mangels Art: Judit Tondora
Bullets & Bracelets & Bionics! If it's always darkest before the dawn, Wonder Woman and the Bionic Woman — along with some familiar faces — had better pray that the dawn comes soon. Because from where the story continues, things look awfully dire. The evil cabal of villains have sprung their trap, and have staged a monumental assault, and one major character is already badly hurt. Our heroines will soon find that nothing is unbreakable! The best-selling team-up fans demanded is written by best-selling author ANDY MANGELS (Star Trek & Star Wars) and illustrated by JUDIT TONDORA (Grimm Fairy Tales).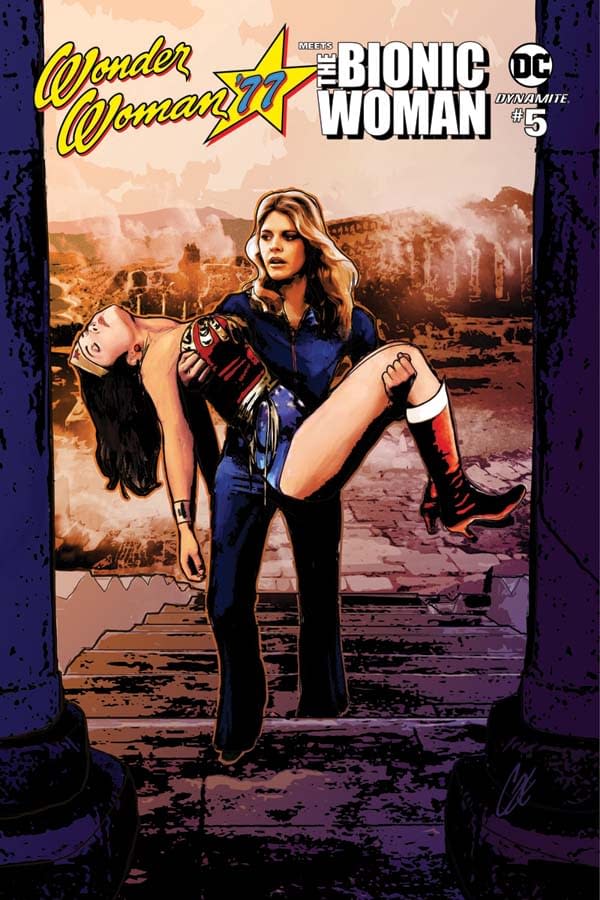 CHARMED #2
Cover A: Joe Corroney Cover B: Maria Sanapo Cover C: Photo Cover Writer: Erica Schultz Art: Maria Sanapo
Djall is the hottest new art curator in San Francisco. When Phoebe gets a premonition of an attack at a gallery, the Charmed Ones learn that Djall is more than he seems.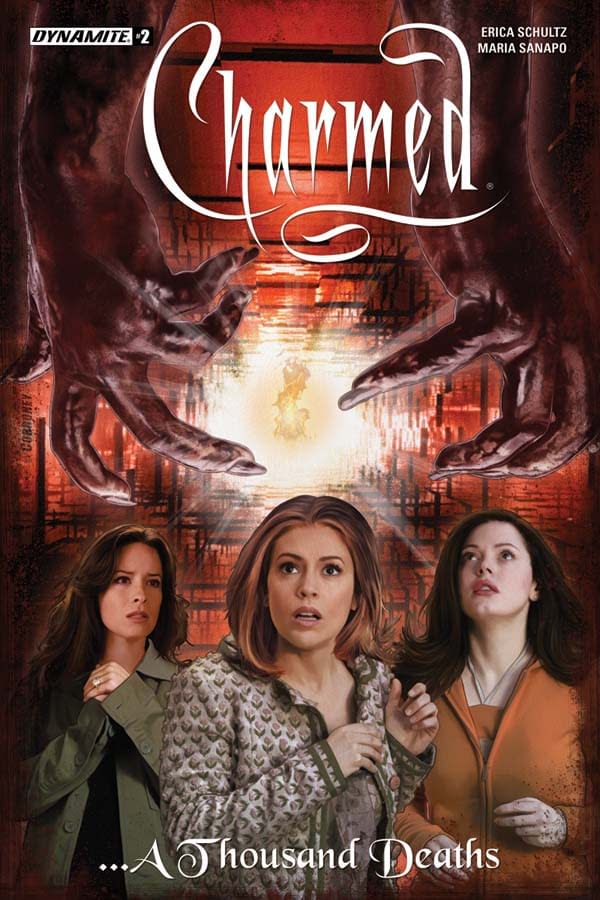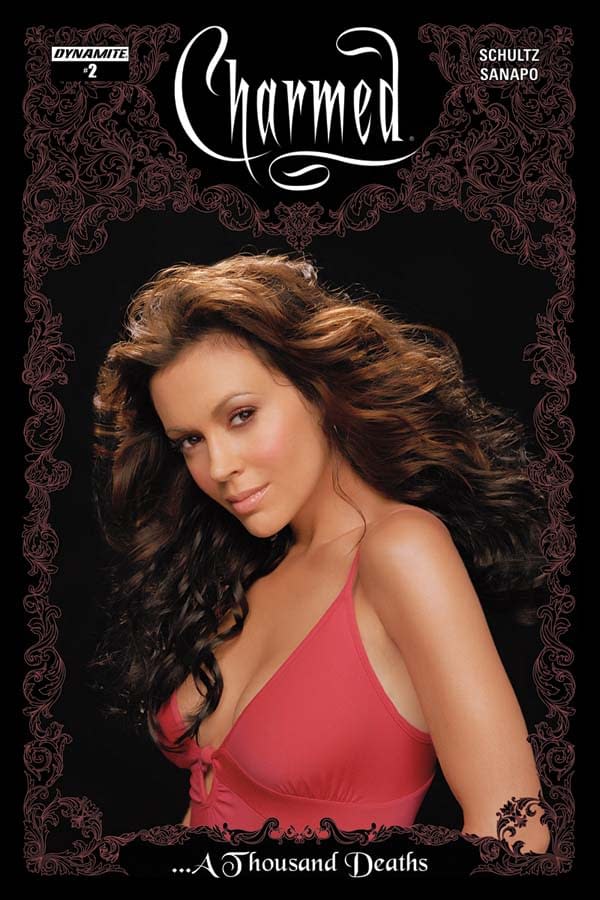 Enjoyed this article? Share it!