DC Relaunch: The Morning After The Night Before (UPDATE)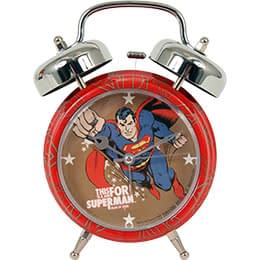 Morning, morning, morning, okay, where were we?
Oh that's right, the relaunch of the DC Universe. Mark Seifert ably held the site together, last night, as Bleeding Cool received its greatest traffic to date, two years to the day after it began.
One theme over the last year at Bleeding Cool has been what DC actions smack of old DC and new DC. I think this is very much a new DC action, not just the rejuvenation of characters and a linewide #1 relaunch, but the complete day-and-day digital sales decision across the DCU. This is a radical major step for such a company and leaves Marvel on the back foot rather. The "retailer incentives" are going to have to be prety big to dissuade their fears and, for once, Marvel may be seen as the retailers' friend. Bob Wayne, ex-comics retailer and now SVP of Sales has his work cut out for him on this one.
So what else did I hear overnight, aside from everything I'd reported yesterday? A few things. Probably worthy of their own pieces. Okay, I'll set them up for later today…
But as to that story about the Lois Lane/Clark Kent marriage disappearing, I received more confirmation overnight that this the way things are going, including Superman getting down and jiggy with Wonder Woman. This is your new DC Universe folks!
And I can't believe I forgot the James Robinson/Philip Tan Hawkman #1 after announcing it last year. Bloody hell, thank you CBR. They seem to be the only other site trying to work outside of DC's PR schedule on this.
They also report in a manner that reminded me of Lying In The Gutters past, a Grant Morrison Superman book,a new Simone-less Birds Of Prey #1, Teen Titans #1 by Fabian Nicieza, a Guggenheim-less Justice Society Of America #1, Geoff Johns still on Green Lantern #1, and naturally Aquaman #1 by Johns and Ivan Reis.
UPDATE: We've been told that Teen Titans #1 is not written by Fabian Nicieza. By someone who seems to know…
And yes CBR, Action Comics and Detective Comics are both restarting from #1. That doesn't prohibit century anniversary titles in the future though.
Looks like John Rozum is writing one of the new books – "I am currently putting together my first issue of a non-supernatural superhero series for DC Comics"
Gail Simone's culinary tweets have come in for analysis; "The news is true. I WILL be making two sandwiches starting later today. Fantastic, creative sandwiches! Is that what we're talking about?.. I am psyched about working with the ingredients in my new sandwiches. A delightful mix of new and old meats and cheeses. Mmm. Old meats!… I don't know what the other chefs are making, but my understanding is that some favorites will still be on the menu…. Holy crap, that Hawkman sandwich by Phillip Tan looks DELICIOUS! Wow!….It's time for an adventure. Yes, we are walking the high wire. But I suspect the view will be amazing. Come walk with us."
Adventure Comics then? And possibly Nightwing? Or JSA?
There are lots more questions to ask, and I'll be doing so. But the biggest one is… where exactly is Green Lantern's energy gatling gun coming from here? Looks like rejuventated Hal Jordan doesn't need any little green pills. Just collars! Raised collars for everyone! Even if, like Wonder Woman, you don't even have a jacket!
And is it me or is Green Lantern… not wearing a ring?