Francis Manapul and Brian Buccelato are leaving Flash for Detective Comics. But what ideas did they have but never got round to? Manapul posted a scene entitled Flash At The Salt Flats to Instagram…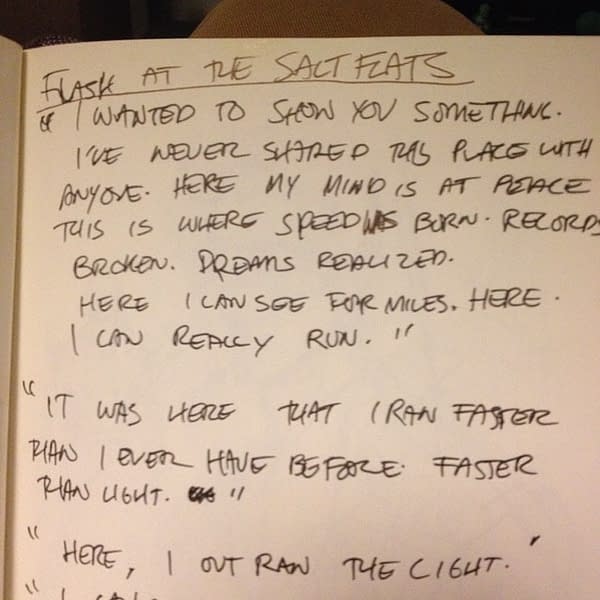 FLASH: "I wanted to show you something. I've never shared this place with anyone. Here my mind is at peace. This is where speed was born. Records broken. Dreams realized. Here I can see for miles. Here I can really run."
FLASH: "It was here than I ran faster than I ever have before. Faster than light."
FLASH: "Here I outran the light."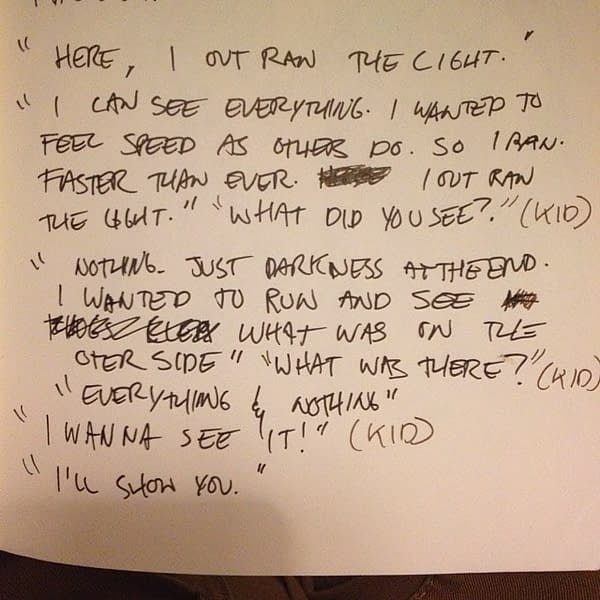 FLASH: "I wanted to run and see what was on the other side."
KID: "What was there?"
FLASH: "Everything and nothing."
KID: "I wanna see it!"
FLASH:"I'll show you."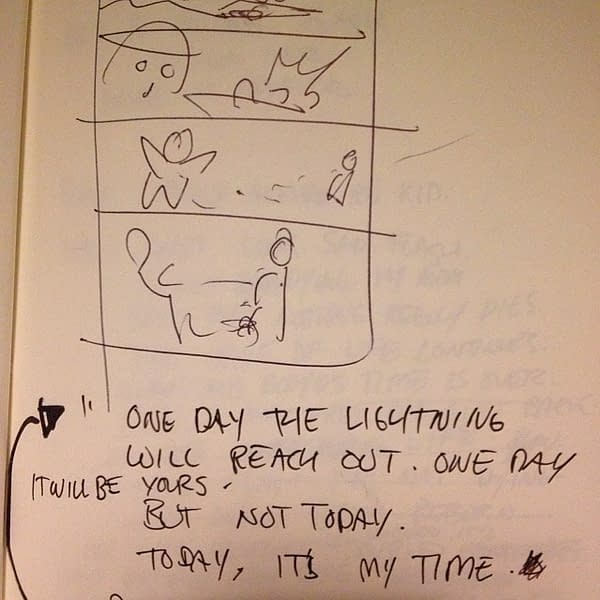 FLASH: "One day the lightning will reach out. One day it will be yours. But not today. Today it's my time."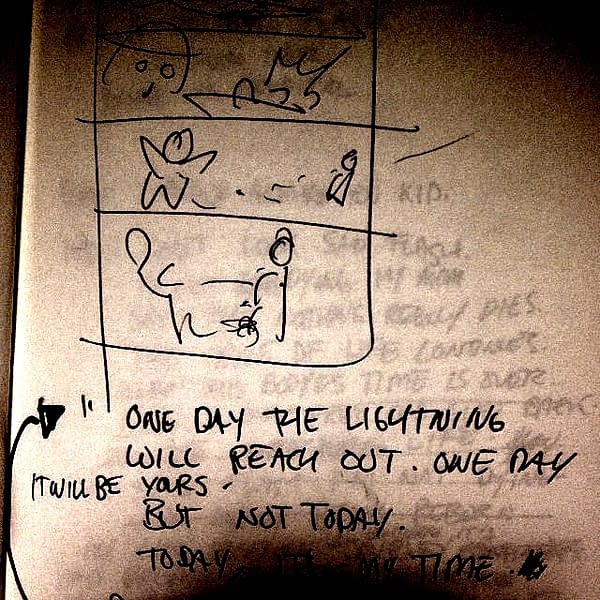 And for those enhancement junkies
"My mom… Nothing really dies… continues… body's time is over…. back… reborn…it's"
Enjoyed this article? Share it!