Generation X #6 Review: Things Are Picking Up, And Morph Gets Some Character Development
Generation X #6 is the latest issue of the series that, as you may know, I have had some problems with since ResurrXion. I adored the original Generation X, but this volume was just not scratching the same itch for me.
However, Generation X #6….well, I actually really enjoyed it. The issue picks up significantly, for me at least, on the pace of previous issues. It helps that it doesn't really deal with the premise that Kitty Pryde intends to just kick these kids out when they've hit a certain point and/or previously decided that they just aren't good enough to be X-Men. We get a throwaway mention of being in the duff mutants class, but that's about it. Instead, we get teen angst and melodrama, which is part of what made the classic Generation X so awesome. Here, we get the hidden loneliness of Quentin Quire, his roommate Benji, AKA Morph, definitely has something going on. And for my money, I am reading an unspoken attraction to him on Nathaniel's (AKA Hindsight's) part.
Maybe that's not where it's going, but comic gay sense is tingling, and it has me intrigued. Also, Jubilee and Chamber get something a bit more exciting to do this issue, and it really helps. It's nice to see the pair getting in on the action again, and finally they found a way to show Jubilee is a vampire without having her carrying around a bottle of blood.
However, that is still an issue for me: I am just not about Jubilee as a vampire. This darkness is not serving the character at all, and really makes her less special. If she were more like her old bright self (and yes, shooting damn fireworks, too) — that would have been different, special, and something I'm more interested to see. Plus, goddammit, I need a happy, positive Jubilee back in the world. This vampire phase is so over, Marvel; please, let's move on. Another element that kind of bugs me is Christina Strain's continues characterisation of Quentin Quire as some kind of spoiled rich kid brat. Quire is and has always been a brat, for sure, but he was the rebel without a cause brat. He was a jerk who thinks he knows better and really doesn't, and that was relatable. And yes, he became stupidly rich, but painting him as this preppy, snooty rich jerk? Far less relatable and far less likeable as a character.
However, the art in this issue is really a saving grace, too. Again, I had not been fussed by the art on the series so far (with a few notable examples) but this issue's art from Eric Koda and Felipe Sobreiro is hands down the most interesting and fun. And again, it weirdly calls back the vibe of classic Generation X rather than anything that has come before. Koda's lines make the teens look like teens, wonderfully conveys all kinds of emotions — both strong and subtle — and has some fun stylistic choices, too. Generation X #6 really raises its game for me, so I am back on board — but I'm still wary. There's still a number of issues I have with this series, but I am intrigued to see how this will develop going into Marvel Legacy now.
---
---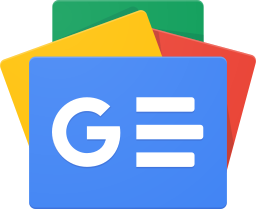 Stay up-to-date and support the site by following Bleeding Cool on Google News today!