Interview With Jae Lee And How To Get Yourself Drawn On A Cover Jae Lee started off in comics working for Marvel on books like Namor and X-Factor. When Image Comics started up, Lee did work for both Rob Liefeld and Jim Lee before launching his own property Hellshock – the story of a fallen angel both written and drawn by Lee. Since then he's worked on such high-profile books at The Sentry, The Dark Tower, Before Watchmen and Superman/Batman. His work on The Inhumans with Paul Jenkins helped raise the profile of the characters to the point that we are going to get a feature film about them. His unique art style has made him popular among the fans and in-demand by publishers for both covers and interiors.
Lee has done a lot of cover work for Dynamite Entertainment, including some original sketch covers on The Shadow and other iconic characters. Now Lee is adding his name and talent to the first digital comic bundle offered by Dynamite and Groupees in a very unique way. With the bundle being "pay what you want", the companies have decided to offer a series of once-in-a-lifetime prizes to the top ten consumers. The top prize will see the contributor illustrated by Lee on the cover of an upcoming Dynamite comic alongside the title character. The second through fourth prize is to have the contributor drawn into an interior page of a Dynamite comic. And the fifth through tenth prize winners will have a hand-drawn illustration of their favorite Dynamite character by Lee.
So for buying a ton of digital comics at really low prices and helping out the Comic Book Legal Defense Fund you could end up either being drawn by Jae Lee or getting an original piece of art by Jae Lee… For more information or to buy the bundle, click here. There are only five days left.
We spoke with Jae Lee about the task of doing these prizes.
BC: Since the winner might be just about anyone, how do you plan going about illustrating this in a way that will work with the comic book story and your overall comic book style?
JAE LEE: It'll definitely be a n exciting challenge. Likenesses have always been difficult for me, but you're right, it's not just a matter of capturing a person's likeness , it's more about capturing their essence. Coming up with the right context will be difficult , but again, it's a challenge I'm looking forward to. It all depends on what the person looks like. I can't wait to see what the face that's going to grace the cover of a Dynamite book will look like. Maybe I'll get lucky and a dog lover will win the top prize and ask me to draw their dog on the cover instead.
BC: I imagine picking a favorite comic book cover would be like picking a favorite child, however, do you have favorite Dynamite cover you've illustrated? JL: My favorite Dynamite cover would have to be for Masks Vol 2 #1. I inked that with a brush, something I rarely ever do and it just flowed. I liked the slight cartooning and retro feel the art has. It's hard making all those different characters look like they belong in the same space, but the colorist, June Chung, did a great job of muting the colors so that it had a menacing, pulpy feel, without the garishness you get when you put a bunch of costumed characters together in the same image.
BC: Having accomplished so much in the industry already, do you have any grand ambitions or goals that are still out there and, if yes, what might those be?
JL: I just want to be a better artist. One day I hope to put on paper exactly what's in my head. It's an unrealistic goal, so I'm destined to be unhappy. But that's ok. Artists do their best work on their miserable anyway.
BC: What comic book that you have or are working on would you like to see be made into a video game?
JL: All of them! I love video games and I think almost any comic would make a great game.
BC: Why did you agree to offer your time and artistic talents to support this promotion?
JL: I have a very long relationship with Dynamite Entertainment and when they approached me about this, there were two factors that weighed into my decision. I thought it was a great way to reach an audience outside of the usual comic book market and hopefully turn some people into comic book lovers. Also, as an artist, we should always give back to the fans. So, in addition to helping to bring in a new audience, I'm happy to do this as it's a way to give back, and I feel that's important.
---
---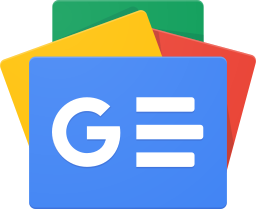 Stay up-to-date and support the site by following Bleeding Cool on Google News today!