In today's Batgirl, Barbara Gordon has to come to terms with her dad's new Batman-style outfit.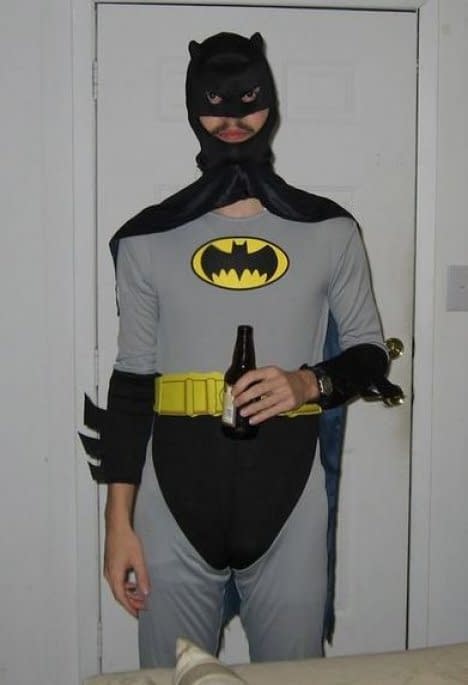 No, not that one.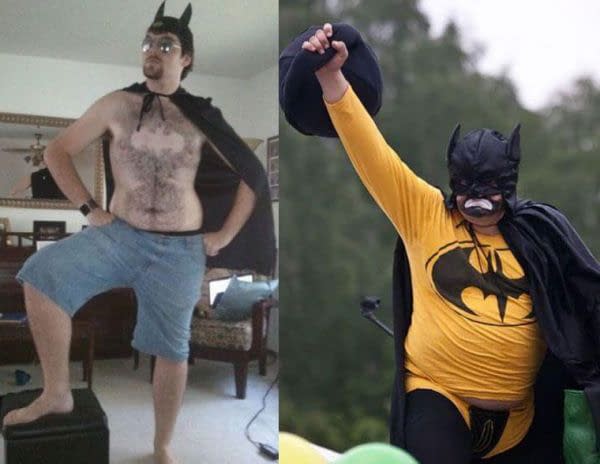 Still no.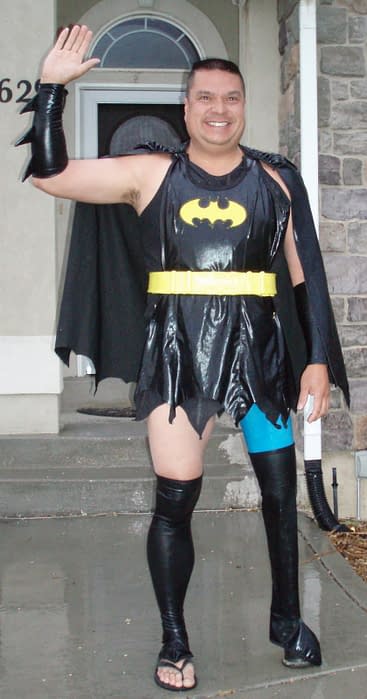 Definitely not.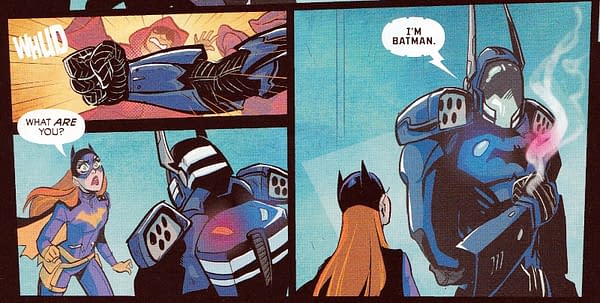 There we go. You know, seeing what we have just seen, it definitely could have gone a lot worse.
And it does.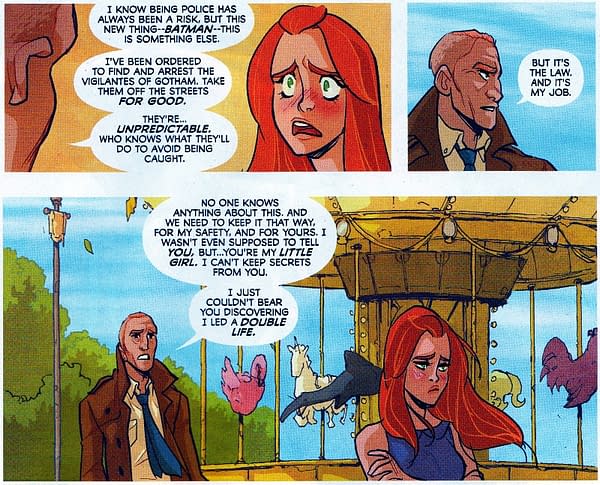 Burned. Burnsided. Something like that. We've seen Carl Grimes embarrassing his dad by calling him out in the Walking Dead today. Or Talking Dad as it may well have to be renamed now. This just feels like comic karma for today…
Comics courtesy of Orbital Comics, London. Who will be hosting a signing with Si Spurrier of his new Boom! comic The Spire next Wednesday from 6pm.
Enjoyed this article? Share it!