UPDATE: Here's the new Glitterbomb 2nd print cover…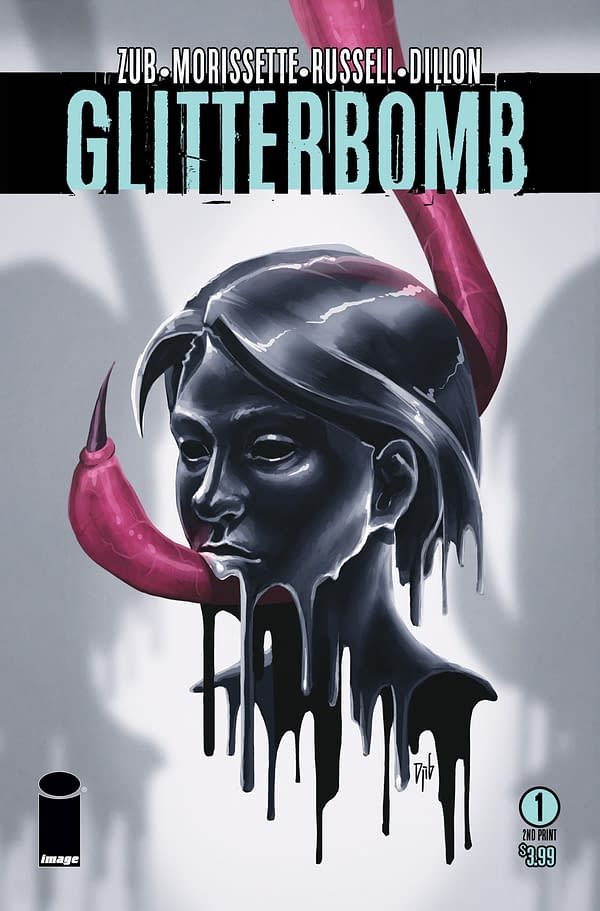 By Ian Melton
Glitterbomb is a strong departure for some fans from Jim Zub's previous creator owned books, but even this difference hasn't stopped the book from selling out and going to a second print.
Jim Zub spoke to Bleeding Cool at Rose City Comic-Con this past weekend and revealed not only the second print plans but the future for Glitterbomb's publishing schedule.
Decided at Fan Expo over Labor Day Weekend, writer Jim Zub and artist Djibril Morissette-Phan are planning 4 issue arcs for Glitterbomb, with a new arc put out each year in September till December, with the trade leading the next year.
"Regularity really does help sell a book and I don't want to stop Djibril from doing what he wants to do, because he is getting a lot of attention now, but we both want to do Glitterbomb and tell the whole story so this plan should really work."
The first four issues are already done and this has really given Zub a chance to go back and check for consistency in issues, even making small lettering changes, that will help deliver a solid package.
Enjoyed this article? Share it!