 In October 2017, DC Comics collects the Grayson run from Tom King, Tim Seeley and Mikel Janin that gave us scenes like this. And this.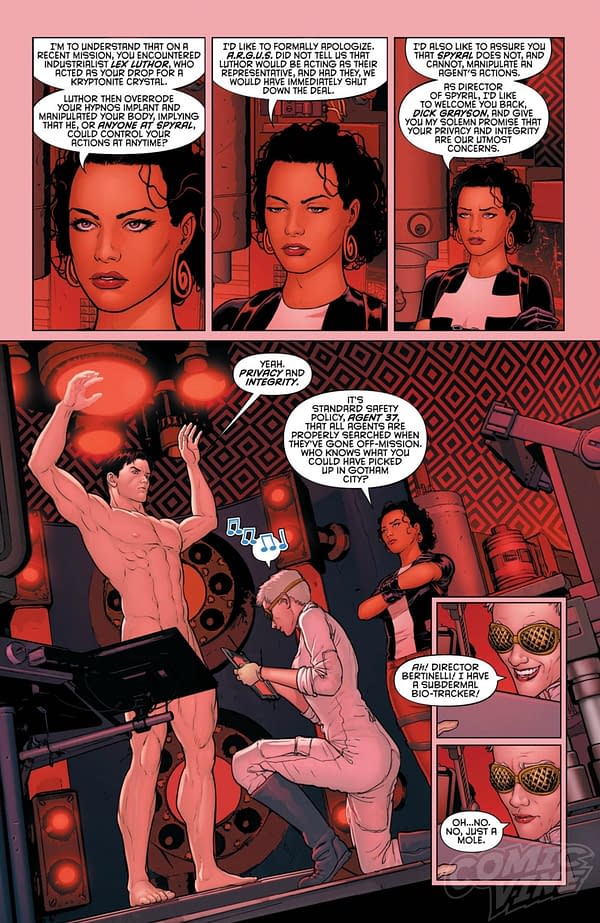 And this. The Grayson: The Superspy Omnibus is out on 24th October for $99.99. With Dick Grayson, exposed as Nightwing, believed dead, and operating as Agent 37 for Spyral, planted by Batman. This oversize omnibus collects GRAYSON #1-20, SECRET ORIGINS #8, GRAYSON ANNUAL #1-3, GRAYSON: FUTURE'S END #1, ROBIN WAR #1-2. Enjoyed this article? Share it!