Hal Jordan And The Green Lantern Corps #23 Review: A Strong Continuation Of The Saga In Hal Jordan and the Green Lantern Corps #23, hot off the shattering revelation of Admiral Bolphunga, Hal Jordan and John Stewart look into his claims that a Green Lantern killed a member of the Sinestro Corps since the formation of the alliance between the two. He threatens to release it by Mogo nightfall if he is not released.
Kyle Rayner and Soranik Natu are having trouble reconnecting due to her involvement in the Sinestro Corps, and Kilowog has a heart-to-heart with Kyle about it. Hal Jordan checks in on the apparently ill Tomar-Tu while he waits on John's decision about Bolphunga's claims.
Soranik looks into the body of Sarko, as she suspects his death has something to do with Kyle's weird behavior. She discovers, before his body disappears back to the future, that he is her son, and Kyle Rayner is the father.
John sends Guy Gardner and Arkillo to investigate the Cepheid Raiders which Bolphunga leads. They find cyborg being with a recording on it, which they take back to John.
This is an interesting mystery, and Robert Venditti is going about it properly. The culprit is revealed at the end of this comic, and I won't spoil it here (it really doesn't hold any bearing on the quality of the comic).
Much of comic is the fun and bombastic smash-and-grab of Guy and Arkillo. They tear through the Cepheid Raiders, and it's kind of sweet seeing the two bruisers getting along so well.
Even the bit of drama between Soranik and Kyle is interesting, given the cause and the characters' likability. Interspersing their plot with Guy and Arkillo's raid was a good pacing move that gives the story a lot of nice ups and downs.
John implies some drastic action to maintain the alliance between the two Corps. Given John's own history, with killing a fellow Corpsman to stop him spilling information and even blowing up Mogo when it was infected by Parallax, I think this bodes some great drama for the coming issues. Ethan Van Sciver's art is as strong as ever, and Jason Wright's coloring bolsters it with shining greens and yellows all around. Hal Jordan And The Green Lantern Corps #23 is a great-looking comic. Sciver always finds something interesting to do with the glowing logo one every GL's chest, too. It's a small flourish, but it's an enjoyable one.
Hal Jordan And The Green Lantern Corps #23 is another strong continuation in the saga of Hal Jordan and the Green Lantern Corps. This is one of DC's best titles by far, and it is well worth your time.
---
---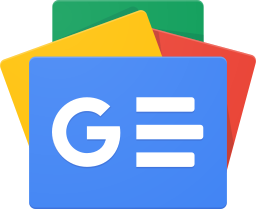 Stay up-to-date and support the site by following Bleeding Cool on Google News today!