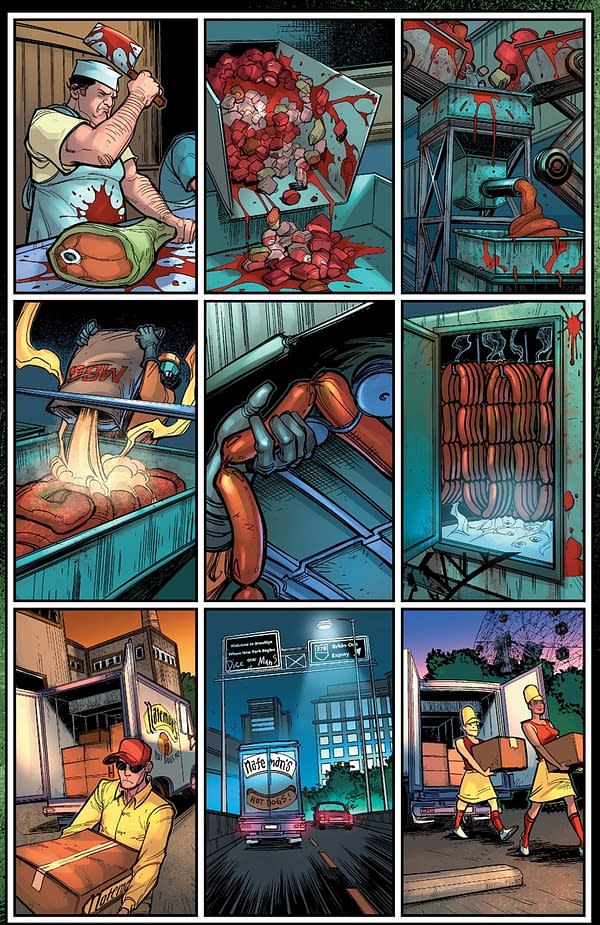 Harley Quinn #1 is out today.
This Rebirth "relaunch" isn't a reboot and is not even a relaunch, but a continuation of the regular series with a retelling of Harley's origin in the beginning of the issue that leads to a three part story where Harley and her crew have to deal with a zombie outbreak in Coney Island. Written by Amanda Conner and Jimmy Palmiottii, the issue is drawn by regulars Chad Hardin, colored by Alex Sinclair and lettered by Dave Sharpe.
However plenty of retailers have taken advantage of the opportunity to commission their own exclusive retailer variant cover in return for ordering thousands of copies.
I started to hear the word last week that advance orders for Harley Quinn #1 including all those exclusive covers, ahead of the Suicide Squad movie, was around 400,000 and I've heard it again from a closer source today. So much so that it's outsold Batman –  a rarity.
It's a phenomenal amount, and achieved without a boost from Loot Crate.

Also out today is Suicide Squad Rebirth #1…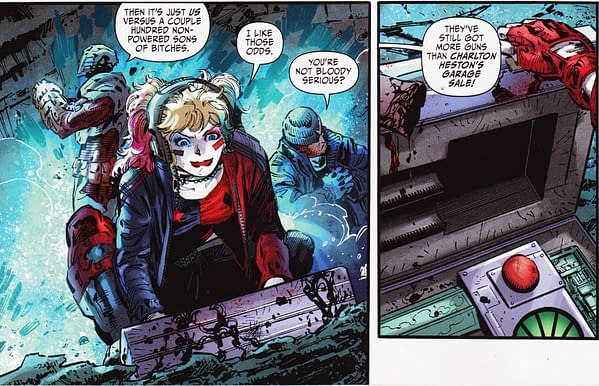 …Gang Of Harleys #1 and the Harley Quinn coloring book… all ahead of the Suicide Squad. Even if reviews are – shall we kindly say "mixed", most folk seem to enjoy Harley on the screen.
Welcome to the age of the  Quinn.
Enjoyed this article? Share it!