The Worlds Mightiest Mortals in the Marvel Family, up for Auction
The Marvel Family takes center stage in a pretty cool Fawcett Comics bundle taking bids at Heritage Auctions today.
---
The Marvel Family was once the biggest thing in comics, more popular than even Superman. And before there was a Superman family, there was a Marvel family with Captain Marvel Jr, Mary Marvel, the Lieutenant Marvels, and more. Many of Captain Marvel's expanded family of characters were created or written Otto Binder, who would later expand the Superman mythos with Supergirl and Krypto, among others. These are overall more elusive than one might think, and what is very interesting to me is that in the ten years I have run a comic shop, I have never once bought in or sold a Marvel Family book. Not one. Plenty of other Fawcett Comics titles, but I have never given or taken money for one of these golden age classics. Wild, huh? Maybe that means this bundle containing issues #85-89 at Heritage Auctions is one that I should look into more. Even better, this bundle is only at $6 right now. Sure, these are not the absolute greatest condition, but as reading copies to be enjoyed, this is perfect. Check it out below.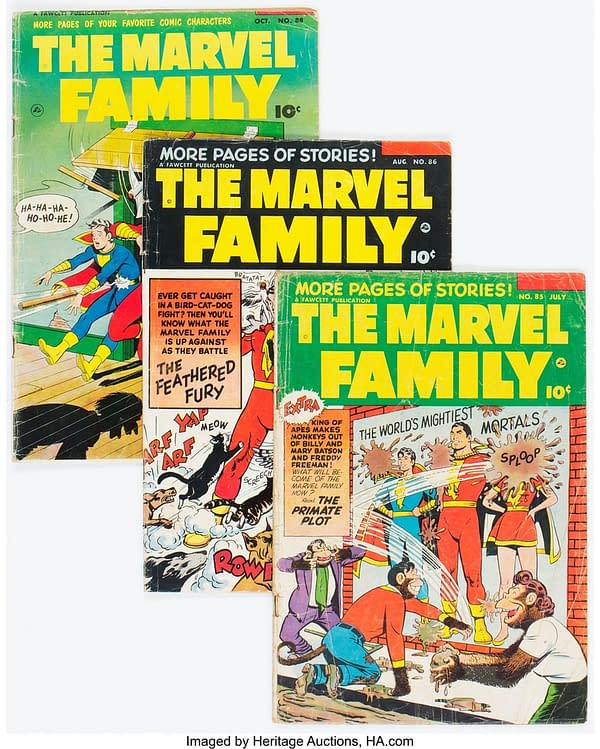 The Marvel Family Goes Adventuring!
"The Marvel Family #85-89 Group (Fawcett Publications, 1953-54) Condition: Average GD. Includes issues #85-88, 89 (missing top staple). Some books have foxing, soiling, major creasing, chewing, water damage. Approximate Overstreet value for group = $150. Fawcett's most popular heroes, the original Captain Marvel (Shazam) and family, in solo and shared adventures. In a multi-part adventure, an empire of the apes is discovered in the remote Amazon jungle. Vampira manages to awaken the Beast of Shenshu and send him after US forces in Korea, but Captain Marvel, Jr. is there too. The Primate Plot, Chapter One: The Jungle Jigsaw; Chapter Two: The Ape Army Attacks; Chapter Three: World of Apes; Vacuum Bloobstutter: Crime at High Noon; Lost and Found; Vampiras Beast of the Battlefield; Colonel Corn and Korny Kobb. 32 pages, Full Color. Cover price $0.10."
These bundles are a ton of fun and you get great value for them at Heritage. I love that they do these, and the bundle is the way to go if you just want to read them. Go here and place a bid for this lot, and click around and look at the other ones taking bids today as well.

Affiliates of Bleeding Cool buy from and/or consign to Heritage Auctions.
---
---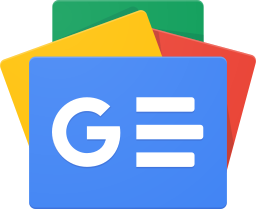 Stay up-to-date and support the site by following Bleeding Cool on Google News today!