Query: Have you bought today's Darth Vader comic book? Observation: You really should. As ever, it's a lot of fun. And probably the stand out of Marvel's Star Wars line.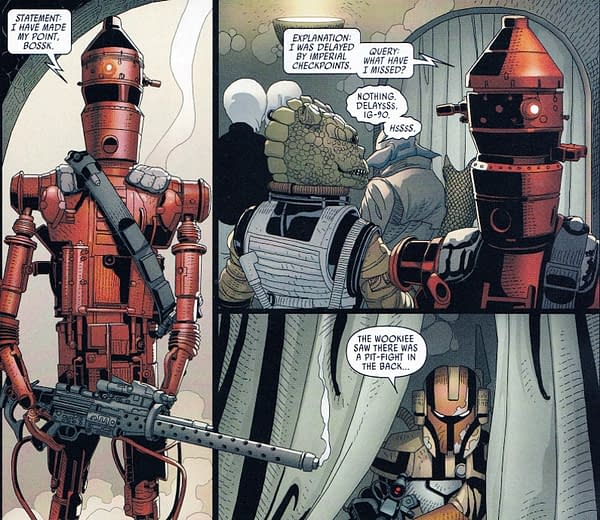 Statement: It also features a new droid, IG-90, with a very familiar turn of phrase.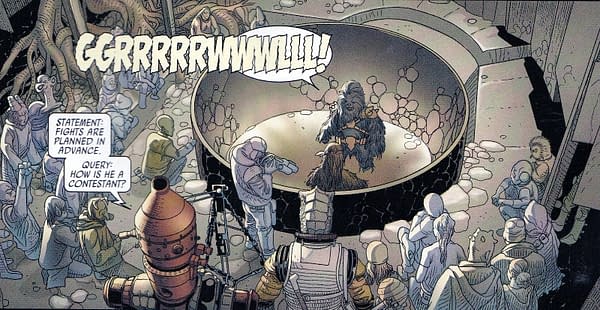 Response: No, not Marvel's The Recorder…
Recollection: Writer Kieron Gillen already went to that pool in Iron Man, without that speech pattern.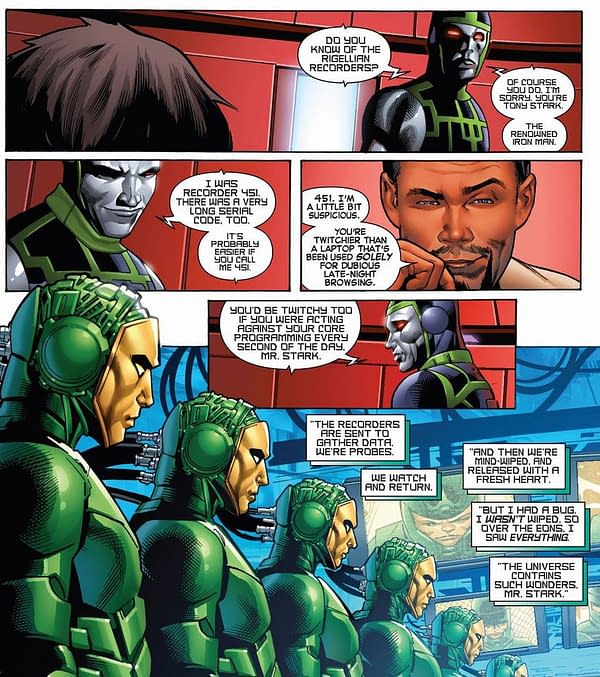 Statement: Instead, this is a revived version of HK-47 robot from the game Knights Of The Old Republic, a game which Kieron Gillen once reviewed rather favourably back in the day.
Excerpt: "Everyone in the world will fall in love with Assassin/Translator droid HK-47 (In short: Imagine if CP-30 (sic) was a misanthrope who wanted to kill everyone), but you'll all find personal favourites."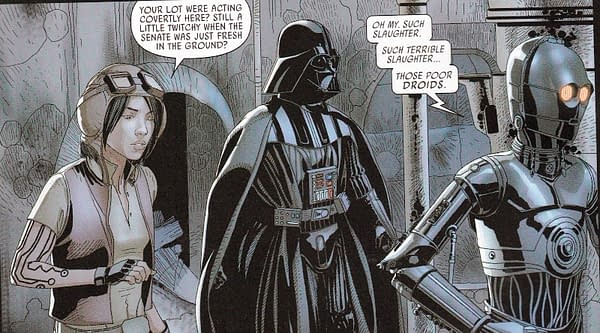 Observation: Kieron Gillen just created an evil C-3PO analogue, 000, in Darth Vader, though more of a bloodletting torture machine. In IG-90, however, the speech patterns are far more HK-47.
Embed: And here's a Youtube link to remind you…
[youtube]https://www.youtube.com/watch?v=Vg1gTas7OAA[/youtube]
Threat: Buy it or be eviscerated, meatbags…
Comics courtesy of Orbital Comics of London, who will be making their first trip to San Diego Comic Con together later this week. But first, they have a signing with Si Spurrier today and an exhibition launch and talk with Mark Buckingham on Saturday…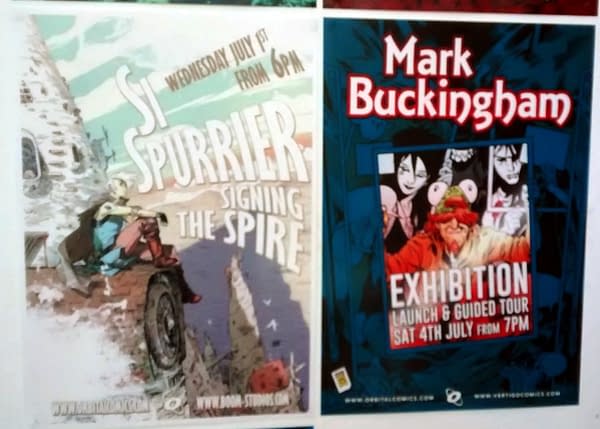 Enjoyed this article? Share it!