Hunt Emerson Wins 2018 Sergio Aragonés International Award for Excellence in Comic Art at The Lakes
One of my favourite cartoonists, from Outrageous Tales Of The Old Testament to The Goons to Firkin The Cat, Hunt Emerson was announced the winner of the 2018 Sergio Aragonés International Award for Excellence in Comic Art at Lakes International Comic Art Festival this weekend.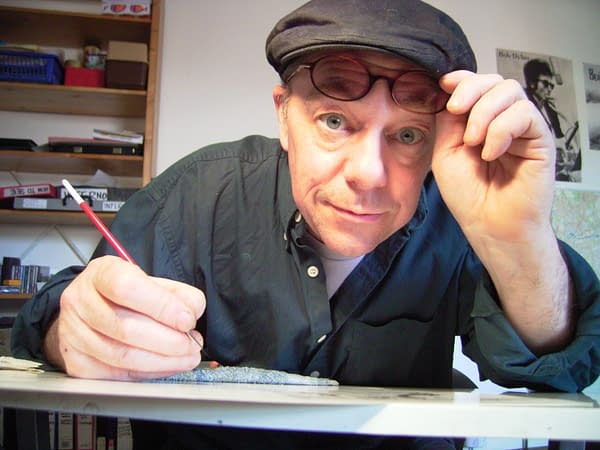 Hunt, who has a famous litany of adult comics but also draws Little Plum for kids weekly comic The Beano, was announced as the winner at the opening ceremony of the Lakes International Comic Art Festival in Kendal, Cumbria this evening.
The award was established last year by The National Cartoonists Society, in partnership with the Lakes. The honour, won last year by Dave McKean, is presented annually to an exceptional comic artist, animator, or cartoonist.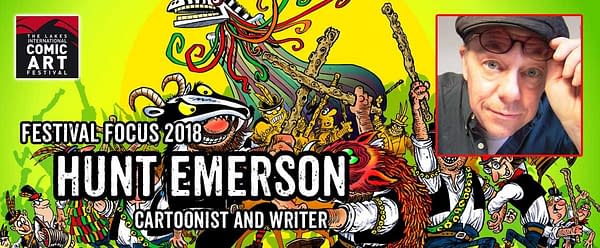 Hunt Emerson, who has drawn cartoons and comic strips since the early 1970s is the focus of an exhibition in Kendal right now until the beginning of November. Two exhibitions of art by Hunt Emerson are on show at the Brewery Arts Centre, Kendal until 2nd (for his art on display in the Warehouse Gallery) and 9th November 2018 (for his art for Bloke's Progress) as part of the Festival's activities.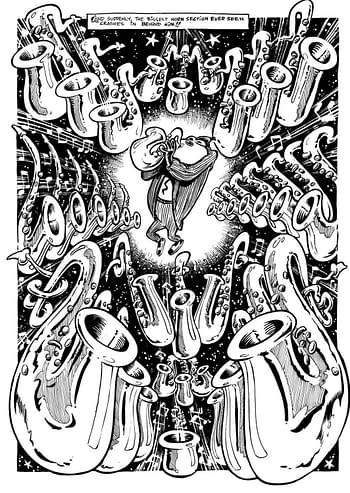 He has published around 30 comic books and albums, mainly with Knockabout Comics, including Lady Chatterley's Lover, The Rime of the Ancient Mariner, Casanova's Last Stand and Dante's Inferno. His latest books are Calculus Cat, a collection of stories about The Cat That Hates Television, Hot Jazz, a collection of jazz-flavoured comics featuring Max Zillion and his saxophone Alto Ego, and Bloke's Progress, a graphic novel based on the unlikely subject of Victorian art critic and philosopher John Ruskin.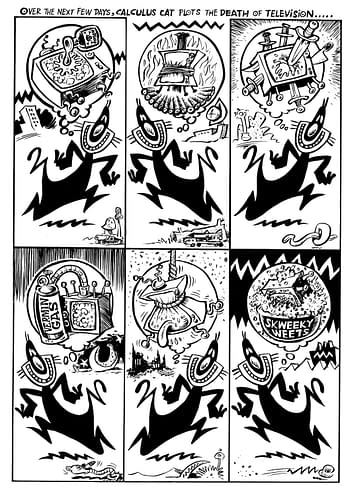 In 2000 Hunt was chosen for inclusion in the exhibition The 75 Grand Masters of European Comic Art by the Bibliotheque Nationale de France and the CNBDI, Angouleme. Hunt has been given several comics industry awards, including Strip Cartoonist of the Year, and has been the guest of comics and cartoon festivals around the world. Alongside his comics work, Hunt has wide experience in hosting cartoon and comics workshops. His work has been seen in countless magazines, ranging from Radio Times to Fortean Times; from The Wall Street Journal to the Beano. He is also a qualified t'ai chi instructor.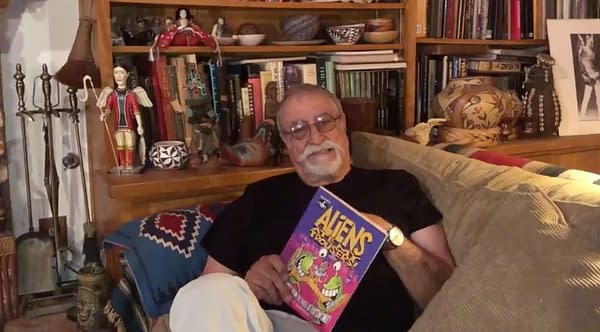 Sergio Aragonés, congratulating Hunt by video message from California, commented: "Hunt is probably one of the great cartoonists of our generation… I'm so proud he's getting this Award – it is so, so well deserved."
The Lakes International Comic Art Festival runs until Sunday 14th October 2018 in Kendal at various venues across the town. Tickets are on sale now from the event's website, here. The Festival will return in 2019, running 11th – 13th October 2019