Hunt for Wolverine: Adamantium Agenda #3 Review – Mister Sinister Screams a Lot
[rwp-review-recap id="0"]
We see Wolverine and Iron Man's conversation in the fallout of the Tribeca bomb detonation. Logan knows a secret of Tony's, and he's willing to keep it in their agreement. Back in the present, Mister Sinister is on a rampage through the submarine. Spider-Man, Wolverine (Laura Kinney), and Jessica Jones must keep him contained while Iron Man pushes the sub back to the surface.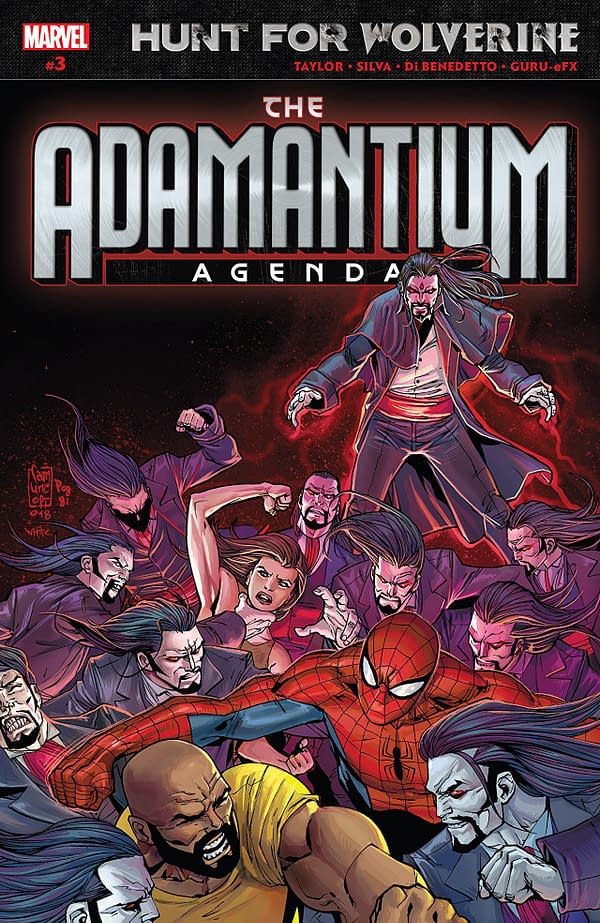 Once more, Hunt for Wolverine: Adamantium Agenda seems to have little-to-nothing to do with the main story of this crossover. Despite that, it may very well be my favorite of the Hunt for Wolverine miniseries.
This one is just a lot of fun, and it uses characters like Luke Cage and Jessica Jones which Marvel's comic end of things seems threatening to push off the board for the near future.
This book is a very fast read. There is little dialogue once the flashback is complete. It's mostly Jessica and Laura beating the tar out of Sinister followed by an odd yet spectacular sequence where all present heroes get Iron Man suits and attack one of Sinister's laboratories.
Mister Sinister mostly screams in this comic. He lost a hand last issue, and, as expected, that hurts a lot. So, he just screams.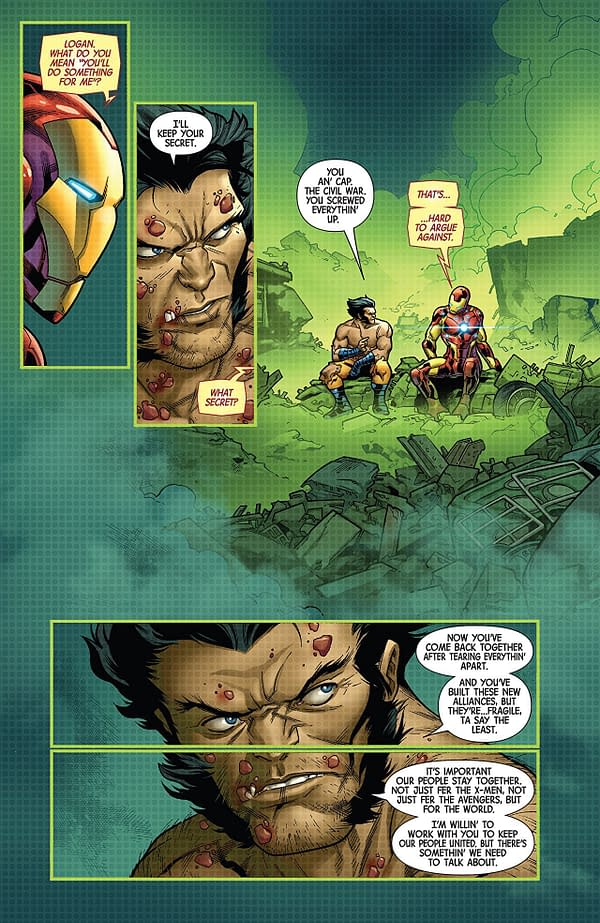 R.B. Silva provides solid artwork once again. He adds some unnerving detail to the healing Logan in the flashback at the beginning, and the chaos of the submarine is given plenty of chaos thanks to the visuals. Sinister's amputated hand is noticeably bloodless, but that may not be the fault of the creative team on this one. Guru-eFX's color work is decent, giving some vibrance and atmosphere where called upon.
Hunt for Wolverine: Adamantium Agenda #3 is another fun issue of this mini. The New Avengers get to tangle with Mister Sinister while chasing down their angle on Logan's location. I can recommend this one. Check it out.
[rwp-review-ratings id="0"]
[rwp-review-form id="0"]