Iceman #1 Review – The Incredible Iceman And His Disastrous Social Life Make For A Winning Combo This is something that's been VERY long overdue at Marvel. While the company has made an effort to diversify and have included LGBTQ+ characters in various team books or as supporting characters, they haven't featured any gay characters in their own solo ongoing book. The closest would be Daken, a bisexual man, during Dark Reign, whose run in the role of Dark Wolverine was naturally going to be limited.
This is all set to change with Iceman #1, written by Sina Grace and art by Alessandro Vitti (with a gorgeous cover by Kevin Wada).
It's somewhat remarkable that Iceman has never had his own ongoing solo series before, to be honest. He's one of the original X-Men, and also one of the most powerful mutants in the world. It's possible that many may overlook him; after all, he's the perennial class clown/joker, and the ability to freeze stuff maybe doesn't entirely sound awe-inspiring at first. But Robert "Bobby" Drake has been around for years. He's seen it all. He's got the superhero thing down now, and his powerset has expanded over the years to make him an incredible hero. And it's with this mindset that Grace clearly goes in deep with the character.
In superhero mode, Bobby is in his element. Showing a broad range of Iceman's abilities, and joking (with some admittedly very dad joke-style gags, which frankly shows Bobby at his full range of humour), Grace and Vitti show us a hero who is top of his game. But where's the dramatic tension in that?
Simply put: It lies in the fact Bobby's new personal life is in socially awkward shambles. The issue is largely framed by Iceman's signing up for what may be either the Marvel Universe's Tinder or Gaydar (definitely not Grindr or Scruff, though), and not really knowing what to say. Which makes sense, because he's only very recently come out, quite late in his life, highlighted by the sense of almost-bizarre jealousy at the seeming ease with which his younger self (who, of course, is now living in his present) is handling it. Add to this a new wrinkle that I'm amazed to say I hadn't considered: Bobby came out to his friends and students, it seems — but not his parents.
It's a really interesting element to highlight. What many people forget is that coming out for a gay man isn't just something we do once and hey, it's all done and we're blissfully happy. Rather, it's something we're doing pretty much all the time, every time you meet new people or with each different social strata of your life. And each one carries its own complications and considerations, and we see Bobby struggle with this, too. After all, his parents have never exactly been the most relatable folks, nor the most accepting.
And so we get a very classic Marvel characterisation and story: An incredible superhero with human foibles. Someone amazing and awe-inspiring, whose personal life is chaotic and awkward. And guess what — it's fun!
So we have something that the Marvel Universe has needed for a long time, but also retains the classic Marvel feel and fun, and creates a new book that all readers can enjoy and relate to. Seriously — whether you are gay, straight, or anywhere in between, this book is relatable, funny, and just a blast to read. This series has a lot of promise, so hopefully we can see Iceman cracking jokes, beating up bad guys, and dealing with his new life for a long time to come.
---
---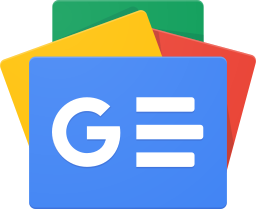 Stay up-to-date and support the site by following Bleeding Cool on Google News today!