Iceman #9 Review: Daken Crashes Iceman's Party
The X-Men are throwing a going-away party for Iceman, and Bobby is bringing Judah to celebrate. Unfortunately, Bobby and Kitty Pryde are still on bad terms.
Elsewhere, Daken and Zach are planning something heinous for Iceman, Judah, and the X-Men.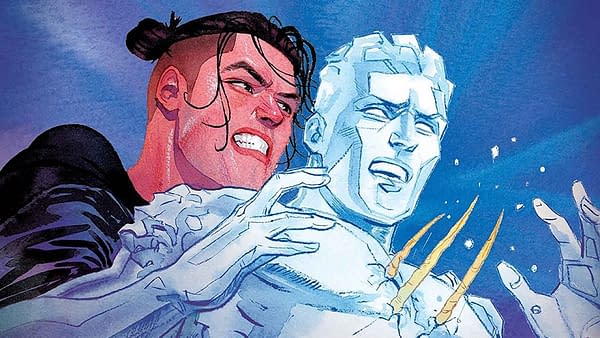 This is an emotional yet tense chapter in the story of Iceman. He has a confrontation with Kitty Pryde, is dealing with moving away from the X-Men, and getting more serious with Judah while continuing to grapple with his own sexuality.
The climax with Daken gets quite rough for our hero. Daken shows himself to be quite vindictive, and this son of Wolverine goes to some new depths in his attempts to get back at Iceman.
There is some incongruence between Iceman #9 and the "Orphans of X" arc of All-New Wolverine. Daken is an absolute frigging monster in this comic, but he's compassionate and caring in recent issues All-New Wolverine. That being said, I'm not going to hold it against either comic. Maybe they happen at different times, maybe Daken cares more for Laura than Bobby, et cetera, et cetera.
I gotta say, Amp/Zach is a ridiculously powerful mutant. He has the ability to control the power level of electronics, mutants, and, well, Apocalypse Seeds at will.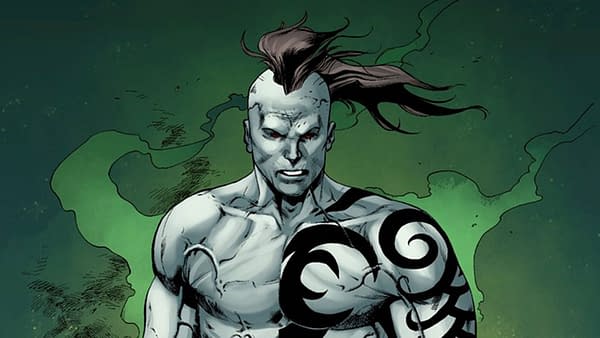 Robert Gill's artwork is quite good. It's expressive, has a good depth of field, and makes all characters involved quite imposing. Rachelle Rosenberg's color art is well-balanced and effective as ever. The two make a solid artistic team.
Iceman #9 is a great read, and Sina Grace has a fantastic grasp of the character while taking Bobby in new directions previous writers have not. The comic is emotionally engaging, and the artistic team is quite talented. I definitely see why Joe Glass loves this one so much. I highly recommend this one. Give it a read.