Immortal Hulk #1 Review: A Smashing Return for the Hulk
A terrible crime is committed at a gas station in the American Southwest. The perpetrator goes to those who coaxed him into action while the police investigate the crime. The perpetrator has another hunter though, and he is large, green, and angry.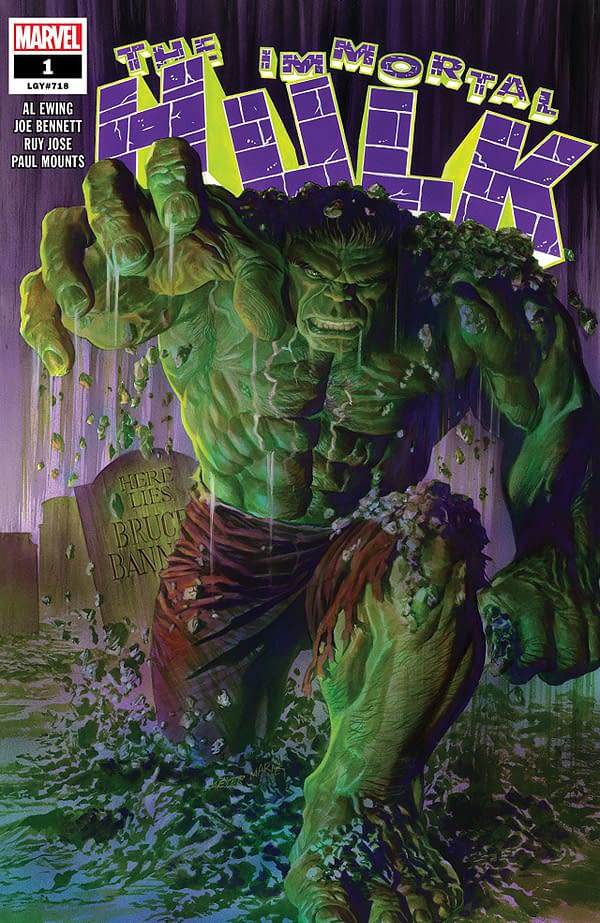 The Immortal Hulk claims to be drawing upon horror. It's not a horror comic, but it does take from horror stories for its plot structure and visuals. The Hulk does not hold center stage like a traditional protagonist; he is something that leaps out at night to violently attack the wicked.
Bleeding Cool editor-in-chief and generally awesome person Rich Johnston found similarities to Bruce Jones' take on the character. I, unfortunately, do not have the authority to draw such comparisons. That said, I can see details reminiscent of Daniel Way's Ghost Rider as well as the general conceit of the Ghost Rider. Here, the Hulk is a monster that leaps from the night to attack the evil while Bruce Banner is left to fear the monster within.
It all works incredibly well too. Immortal Hulk is a well-crafted portrait of human misery, struggle, and self-perception. The comic has many characters ask if they are good people, and the comic leaves it to the reader to interpret.
Joe Bennett's artwork brings it all to life fantastically. It shows the fear, uncertainty, and imperfections of each character's face. The Hulk looks more animalistic than in recent comics, with the large brow and often hunched over. Paul Mounts provides a dark and afflicted color palette that further matches the cruelty of the world presented.
Immortal Hulk #1 is a darkly enticing new era for the Jade Giant. Heroism, spywork, and Avenger status are cast aside for cold and personal tales finding Banner and the Hulk brushing up against the lowest points a person can drop. Al Ewing has delivered something incredible indeed with this first issue, and it will hopefully maintain its quality. This one comes highly recommended. Give it a read.