Improbable Previews: Archie Comics Are Darker Than We Remember in Archie #29
Every so often (but seemingly less so since we started this column), comic book publishers send out previews of upcoming comics without any of the words added. The result, while nice to look at, fails to give readers a sense of what the final product will actually be like, which is, after all, the purpose of a preview.
Thankfully, there's a better way! We've wasted decades reading comic books, so we can pretty much tell what's happening in any comic just by looking at the pictures. In that spirit, we've completed these unlettered previews ourselves, using our best guess at what the dialogue will be. We can't guarantee 100% accuracy, but we can guarantee that it's more fun than looking at the unlettered art.
In this issue of Improbable Previews, we get an early look at Archie #29, the latest issue of the grimmer and darker rebooted Archieverse. The comic, by Mark Waid, Ian Flynn, Audrey Mok, Kelly Fitzpatrick, and Jack Morelli is set to hit stores on March 21st, so it isn't lettered yet. But, using our uncanny ability to decipher the story from artwork alone, we've filled in all the blanks for you. Check it out!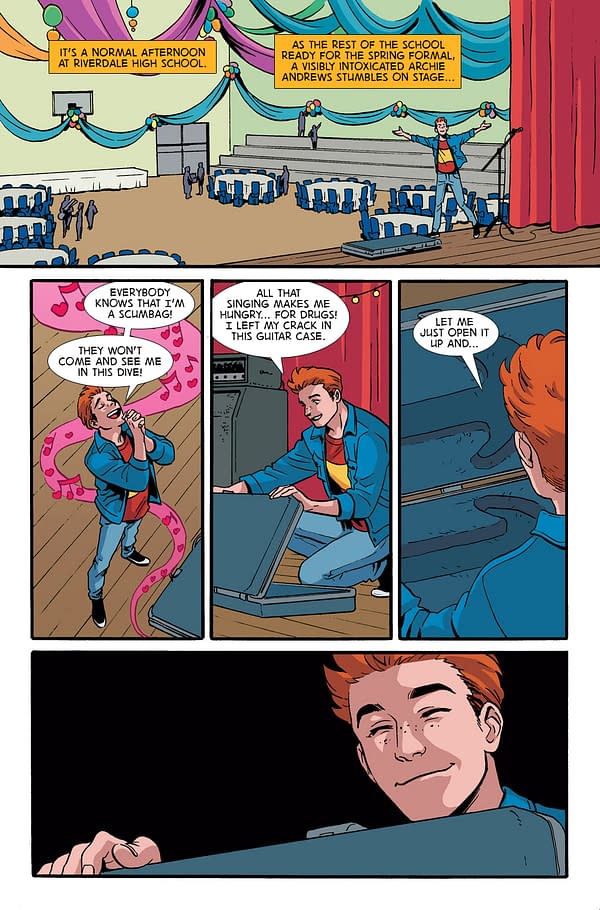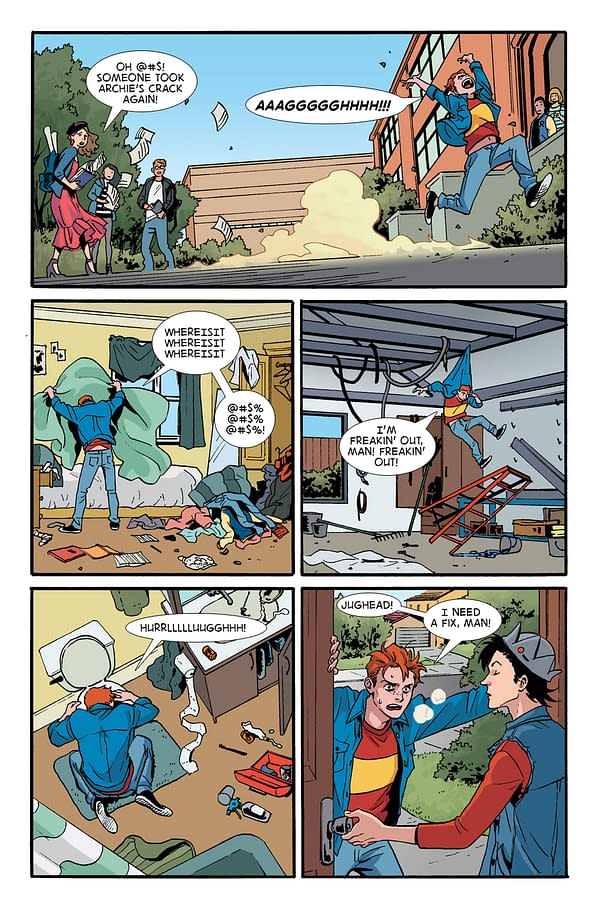 Will Archie come to his senses before he does something he can never take back?! Can the reboot genie be put back in the bottle? Will all of this be undone in Archie Legacy Supermarket Digest #1? Find out in the next issue of…