Every so often (but seemingly less so since we started this column), comic book publishers accidentally send out unlettered previews, showing us what the characters are doing but not what they're saying. What a boner! In Improbable Previews, we correct this mistake by putting the words back in, using our best guess at what they are based on decades of time wasted reading comic books. We can't guarantee 100% accuracy, of course.
In this issue of Improbable Previews, we're taking a stab at Multiple Man #1, the first issue of the new mini-series by Matthew Rosenberg and Andy MacDonald that's hitting stores on June 27th. The issue aims to bring back the dead X-character everyone is clamoring for! What? No, it's not the original Cyclops. Okay, fine, no one is clamoring for it. But that doesn't mean we can't have fun! Check out the preview below: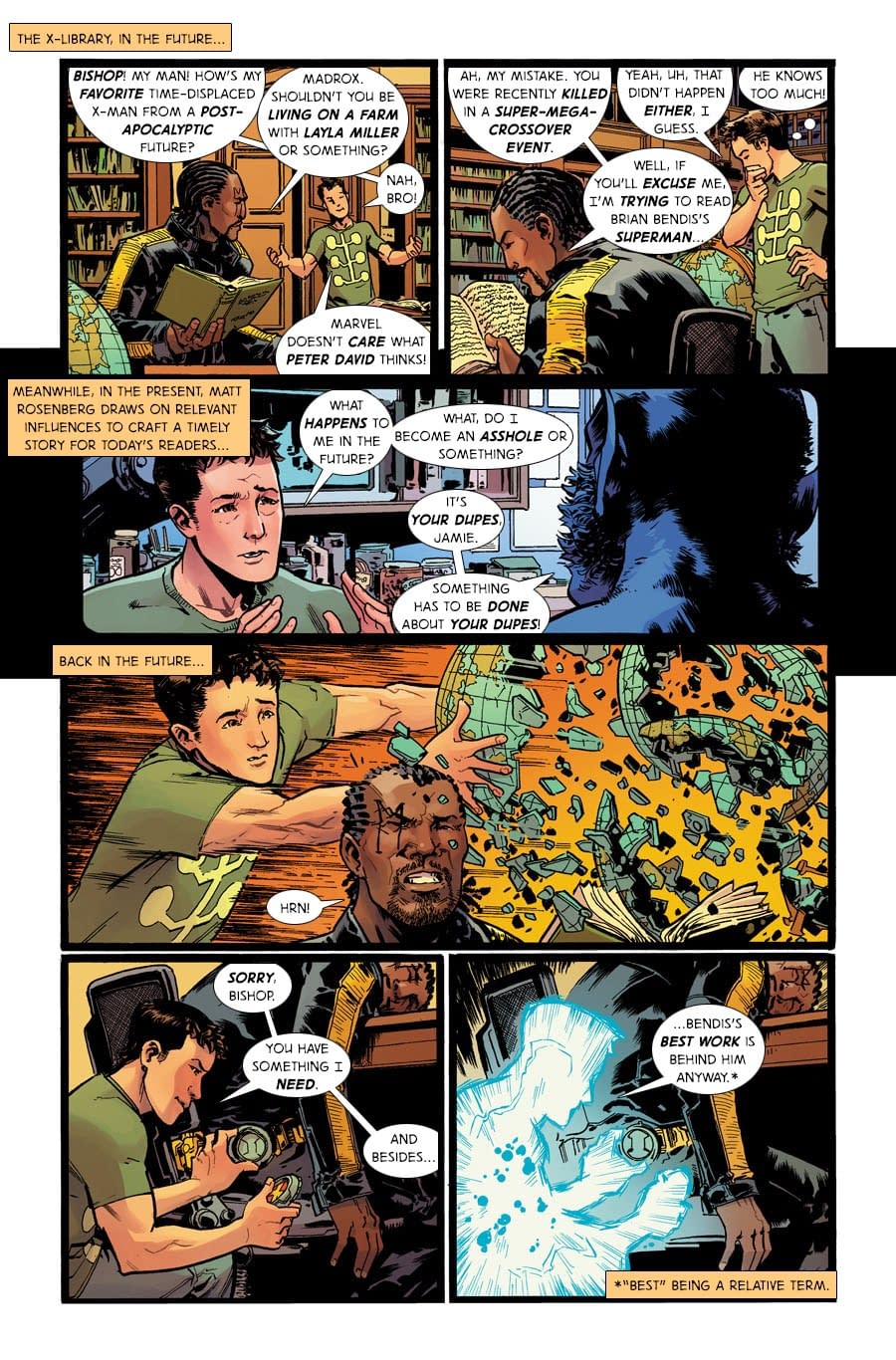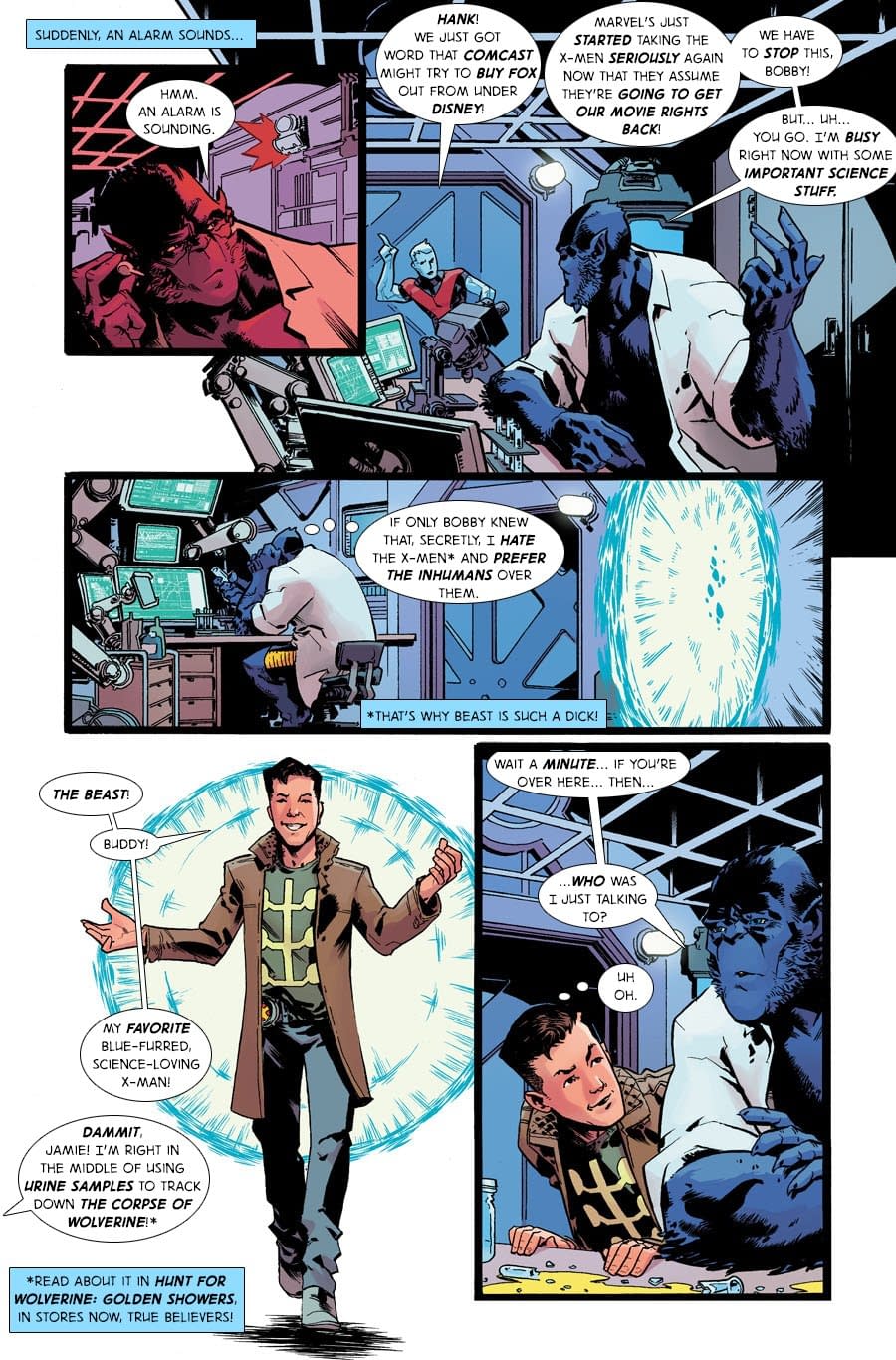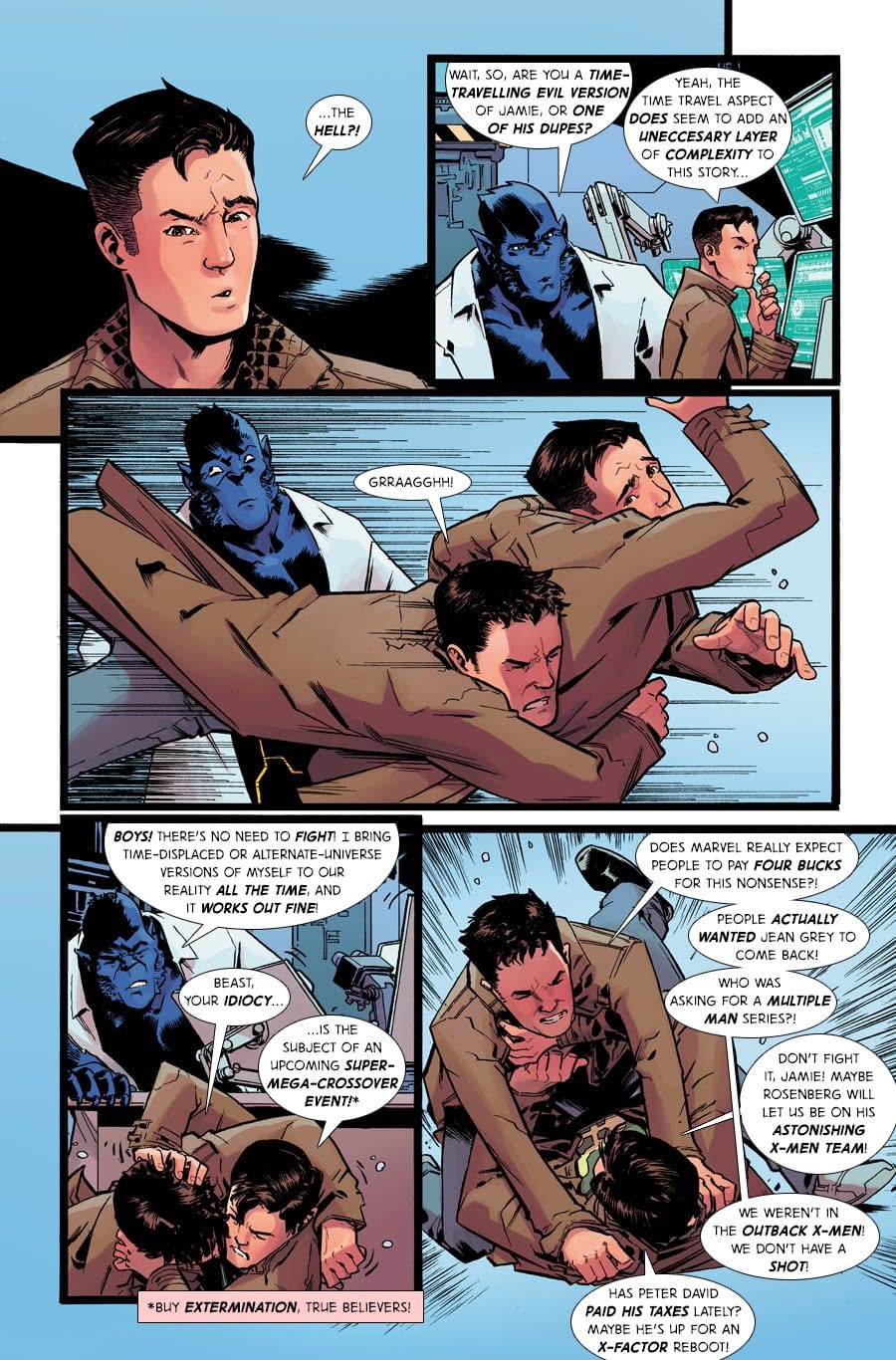 Read more: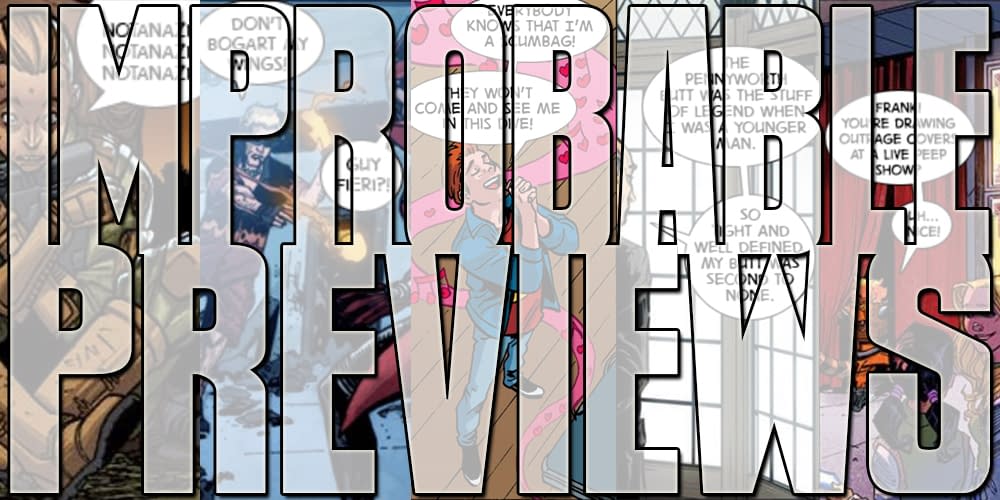 Enjoyed this article? Share it!