Every so often, comic book publishers send out previews of upcoming comics without any of the lettering finished. The result, while pretty to look at, leaves readers wondering just what the hell is going on in those pages. Well, wonder no more.
Here at Bleeding Cool, we have combined decades of experience in reading comic books, so we can tell what's happening, even without the words. Using that knowledge, we've lettered these previews ourselves, using our best guess at what the dialog should actually be. We can't guarantee 100% accuracy- in fact, our accuracy may be much lower than that – but we can guarantee that it's better than looking at a bunch of unfinished pages.
In this issue of Improbable Previews, Matthew Rosenberg and Javi Garron kick off the seventeenth most important Secret Empire tie-in book, Secret Warriors! Quake, Ms Marvel, Moon Girl and Devil Dinosaur, Karnak, and Inferno battle the forces of Hydra as the super-mega-crossover event kicks into high gear. But when Quake learns that Pepe the Frog has been killed off in the Fantagraphics Free Comic Book Day special, things get serious in the war against generic and and 100% fiction fascism. Hydra aren't Nazis. Or are they? The aren't. Or maybe they are. No they're not. Read on for more, true believers! Secret Warriors #1 is in stores May 10!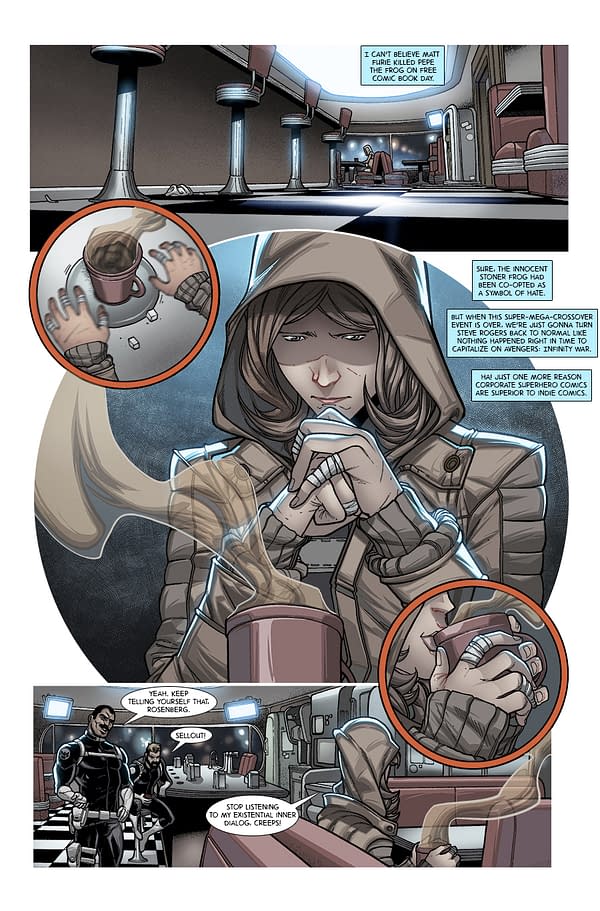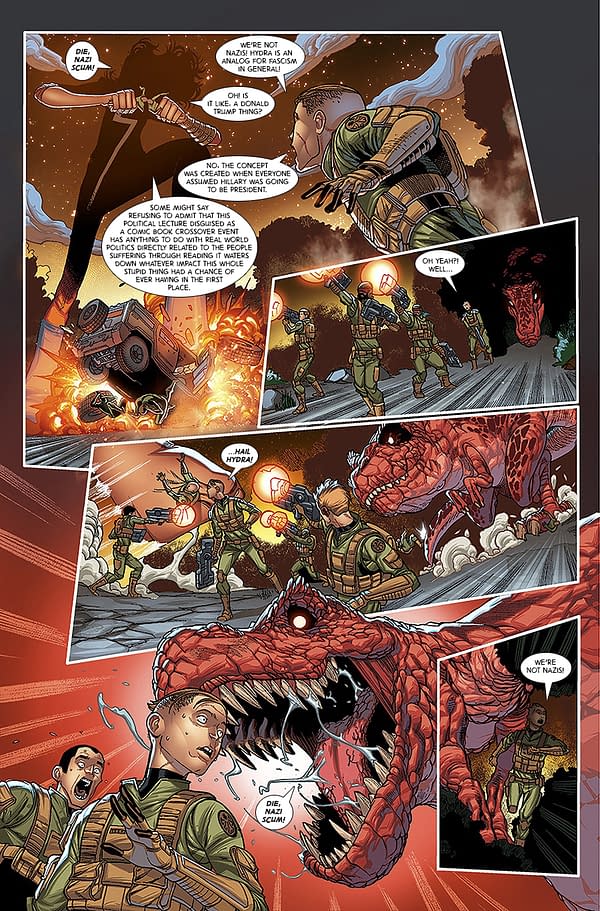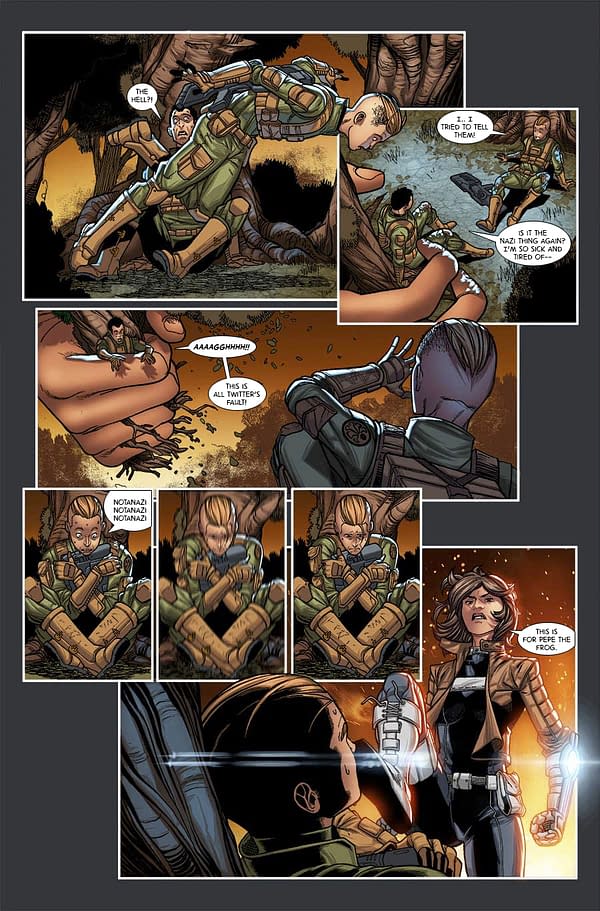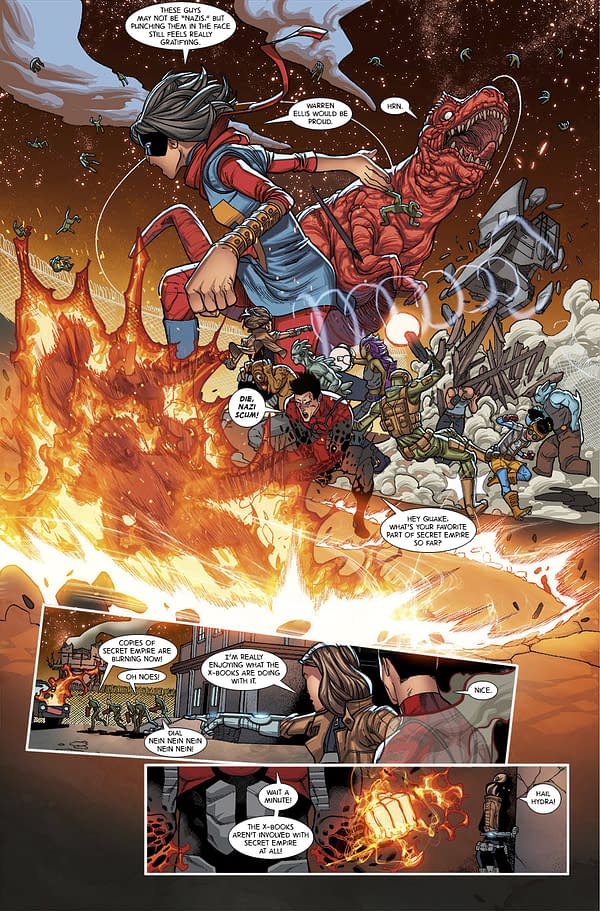 Enjoyed this article? Share it!