Indie Comics Spotlight: Oro #1-3, African Myth-Inspired Gritty Action
[rwp-review-recap id="0"]
Oro is an immortal being who lives outside a village. Death has returned to that village in form of a demon named Omooku. Oro believes that he killed Omooku hundreds of years ago. Plus, a malicious man called only "the Doctor" has also mysteriously returned after being executed in 1973. What is happening to this village?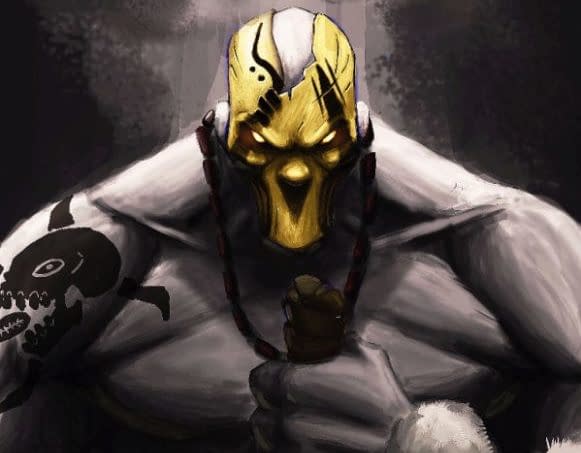 This is a comic from a Nigerian publishing company called Mad Comics Nigeria. The first two issues of Oro are currently free to read on their official website. Plus, Kugali, who turned me on to this comic, is a website devoted to African comic books, so check them out too.
I was able to read the first three issues of Oro, and it's a swift read. Each issue is light on text and consists of 12-17 pages. That's not a criticism; I'd read these multiple times before returning to a Big Two explosion of dialogue and narration like Rise of the Black Panther.
Plot is a bit thin in Oro, which is shown in the above summary being an appropriate description for the first three issues. Again, that's not inherently a criticism. Oro opts to establish its titular protagonist as a character and establish their relationship with the surrounding world and the villainous Omooku instead of giving a labyrinthine conspiracy. That being said, villainous figures in a dark boardroom start popping up in the third installment, and their involvement is yet to be clearly established.
Oro himself is a cool, if not especially, deep character. He is somewhat reminiscent of 1990s protagonists such as Spawn or the Crow. He's grim and doles out violent justice to the especially heinous. He has an animal companion which appears to be a hyena. That's never completely established, but that doesn't really matter. Oro also has a glowing sword that can turn the undead to his side when left inside their body.
Action picks up in the second and third installments, and it's brutal fun. Both the sword and the animal companion get liberal use against hordes of undead minions. We get some context to the relationship between our hero and Omooku in the third issue, and that it is given a lot of violent interface as well.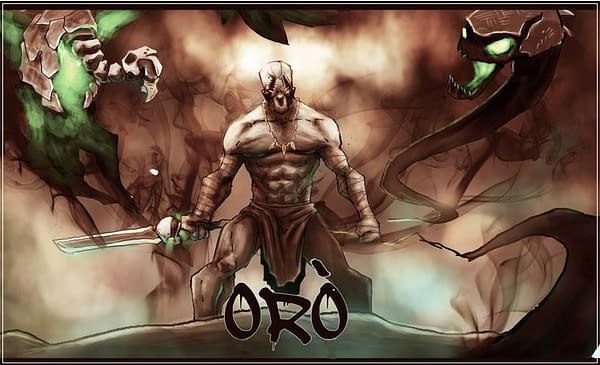 The art is also reminiscent of the 1990's in American comics, though not as much extraneous line art is present. The characters are cartoonish and broad. There is a focus on action, kinetic energy, and gore when appropriate. The protagonist has a skull-like mask and is built like a brick wall. Omooku has horns and is even bigger. The color art is faded and focuses on singular colors for each scene. It all comes together quite nicely and creates the brutal atmosphere to which the comic aspires.
Oro is a fun and action-oriented comic focusing on mythology and culture from Nigeria. I had a lot of fun reading it, and I think you will too — especially at the low, low price of free. Writer Hafeez Olusuwa and artist Gbenle Maverick have put together something truly enjoyable here, and I recommend you check it out.
[rwp-review-ratings id="0"]
[rwp-review-form id="0"]