INTERVIEW: Artist Quinn McGowan Talks #WildfireWednesday Season 5
Last Wednesday marked the launch of Season Five of the webcomic Project Wildfire, called Smoke On The Water. Project Wildfire is the brainchild of United States Marine Corps veteran turned self-taught comic book artist Quinn McGowan.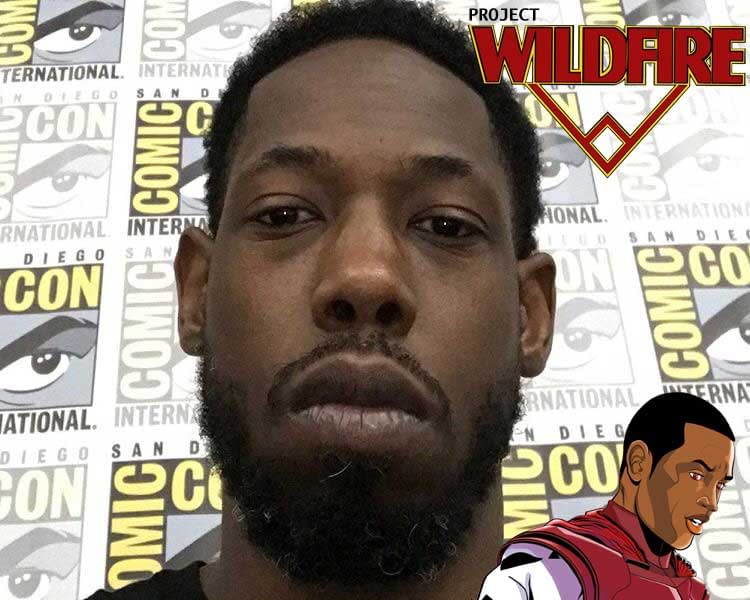 A veritable Renaissance man — he's performed on hip hop stages opening for KRS-ONE, worked as a tattoo artist, raised three children while supporting his wife's quest for a doctorate. Now, he's collaborating with industry rising star David F. Walker, producing his own work and — finally — sitting down with Bleeding Cool for a bit of a chat, complete with exclusive first look preview artwork from the web comic Project Wildfire: Smoke On The Water.
BC: For the benefit of any readers who may not know, and SEO purposes, please tell us who you are, what you do and why readers should know you.
Q: My name is Quinn McGowan and I am the editor-in-chief of Legends Press Comics, the creator of Project Wildfire and somehow have been granted the endless fortune to live my dreams.
BC: Impressive! So, you're about to start your fifth season of #wildfirewednesday? What is that and how did it begin?
Q: Project Wildfire is the story of an unlikely superhero gifted with great power who has to protect his southern city and keep an outbreak of unintended monsters from spreading beyond the county line. It's a mash up of childhood influences and heroes that range from my grandfather and Ultraman to professional wrestlers and kaiju.
BC: No easy feat, one would presume.
Q: It is not an easy feat. fortunately I had help early on in the form of my wife who is ever supportive and her suggestion to read the blog Komplicated, which led to me meeting the writer of the ongoing series.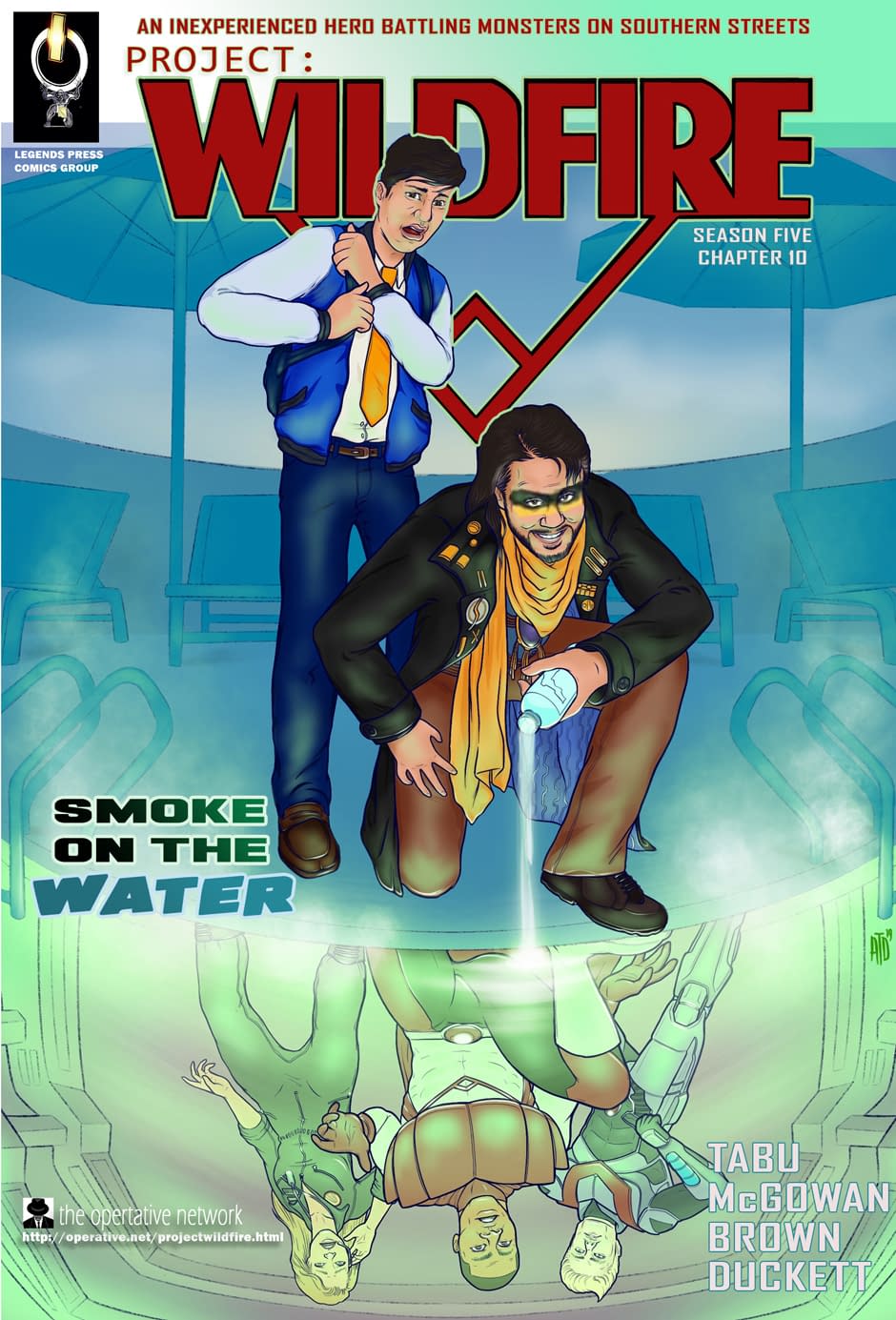 BC: So, what exactly is #wildfirewednesday and how did it begin?
Q: #WildfireWednesday started as a personal exercise to turn out a one page comic book adventure every week. From the very beginning, I wanted to establish that the story was about more than fighting monsters. In fact, by and large his success against the kaiju plaguing the city is a foregone conclusion. I don't fancy myself as a writer, but I knew I wanted to establish a consistent pattern of the level of strength the protagonist displays and once Hannibal Tabu came on as writer, we began expanding the world and relationship dynamics. Season Five is, to quote a certain space wizard, William's first step into a larger world.
BC: Please let us know what kinds of powers your hero brings to bear and what he's going to be facing this season?
Q: Superstrength, flight, auto empathy (the ability to detect energy emissions from the monsters they hunt) relative and vulnerability and can use his plasma energy to superheat the relative gravity field to make shields, project blasts from his hands and make the objects he comes into contact with lighter in addition to his great strength.
BC: That's a serious power set! What could be so great that it'd be a challenge for him in Season Five?
Q: Facing off otherworldly and interdimensional threats for starters. Fortunately as the threat increase he will have some assistance in the form of a multi-dimensional shaman. We're also about to introduce some new players whose identities and back stories already available on our Operative Network site.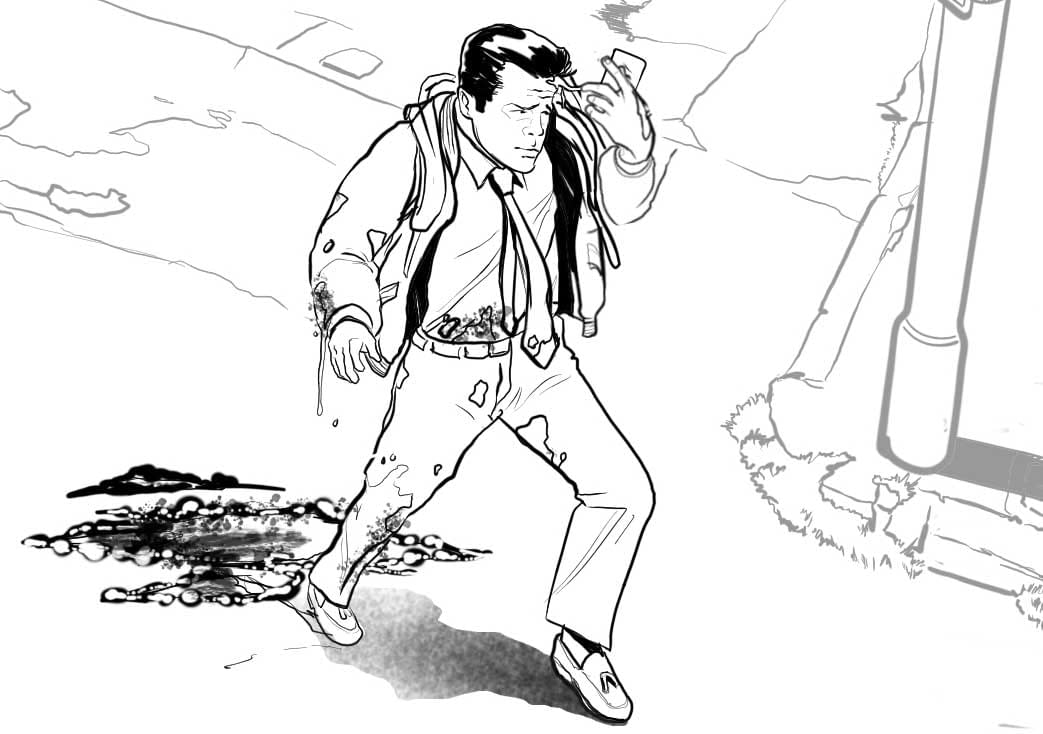 BC: Okay, well, let's talk about your art style. We previously ran an article about how you drew all these comics with your finger on a drawing tablet. Have you continued this, or are you doing things differently these days?
Q: I have been fortunate to work my way into an upgrade or two and I now use a Microsoft Surface (occasionally with a stylus) though I'm probably going to upgrade in a few months. I still own an iPad and still draw with my finger when I am sketching on the go or if I happen to be entertaining some young folks.
BC: When you think about your artistic style, are there any other artists who you consider in a similar vein, or whose work pushes you to improve?
Q: When I think of this in terms of influences my mind always reverts to Denys Cowan and Norm Breyfogle (RIP). I can only aspire to render figures like Mshindo, but is far as contemporaries I am influenced and pushed by everyone from Khary Randolph and Shawn Martinburoh to guys like Jason Reeves, Jay Reed and Sean Damion Hill.
BC: You're doing inks and colors as well, right? This high quality work caught the attention of a kind of big name who you're doing an autobiographical web comic with, correct? Can you tell us about that?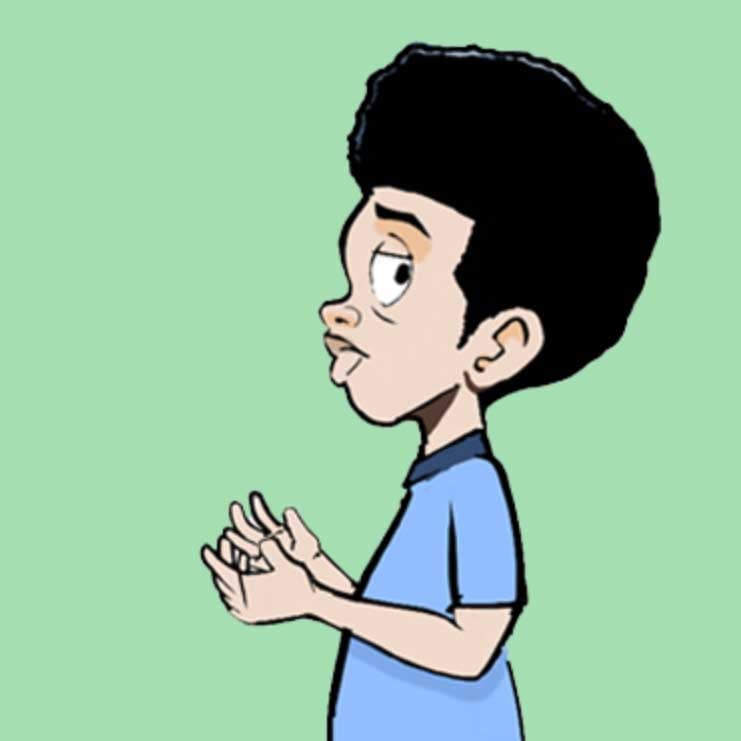 Q: It's funny, the way that I hooked up with David (F. Walker) for Discombobulated. What drew me to working to him comes more from his independent endeavors than any of the more high profile content he so effectively creates. I was always a fan of Number 13 and Super Justice Force. His efforts on the independent side were always inspirational to me. He was looking to make some changes in the story format [of Discombobulated] and had recently reached out with an open call for artists to do renditions of his character. He reached out to me about a specific story line, but as we began to talk back-and-forth and we discovered some shared sensibilities. That turned into a more longform collaboration that I'm really excited for people to see. It's been really cool kicking around story ideas and the stuff that we're going to be doing is actually teaching me to stretch new artistic muscles. As always, I am trying to convince him to do a story that I write and he does the art for … I think I have him on the ropes.
BC: Whaaaaat? Art by Walker, story by McGowan? That'd be interesting. All right, let's talk about this cover: you got someone new to comics to do this, right? What can you tell us about that process?
Q: When I first committed to this wacky scheme (producing comics), I was still working as a tattoo artist. The initial iteration of Legends Press was comprised largely of street artists and tattooists. Much like Zephram Cochrane trying to achieve warp flight, we lost some pieces and switched some things around, but I was always a fan of my friends and mentee Allison's artwork. I continuously encouraged her to consider at least doing something in comics and we were finally able to settle on this cover. Allison Duckett is a nationally recognized tattoo artist and has all the chops to go as far as she likes in this game, plus she does a mean roller derby. I am more than certain that she's actually the second cover artist we've had that is also on a roller derby team.
BC: Who would be the first?
Q: Jeremy Simser, who somehow has the time to do that when he isn't storyboarding CW shows or Deadpool 2 or stuff that he can't talk about while wearing beautifully handcrafted Indiana Jones fedoras.
BC: Before we go, is there anything else the audience should know?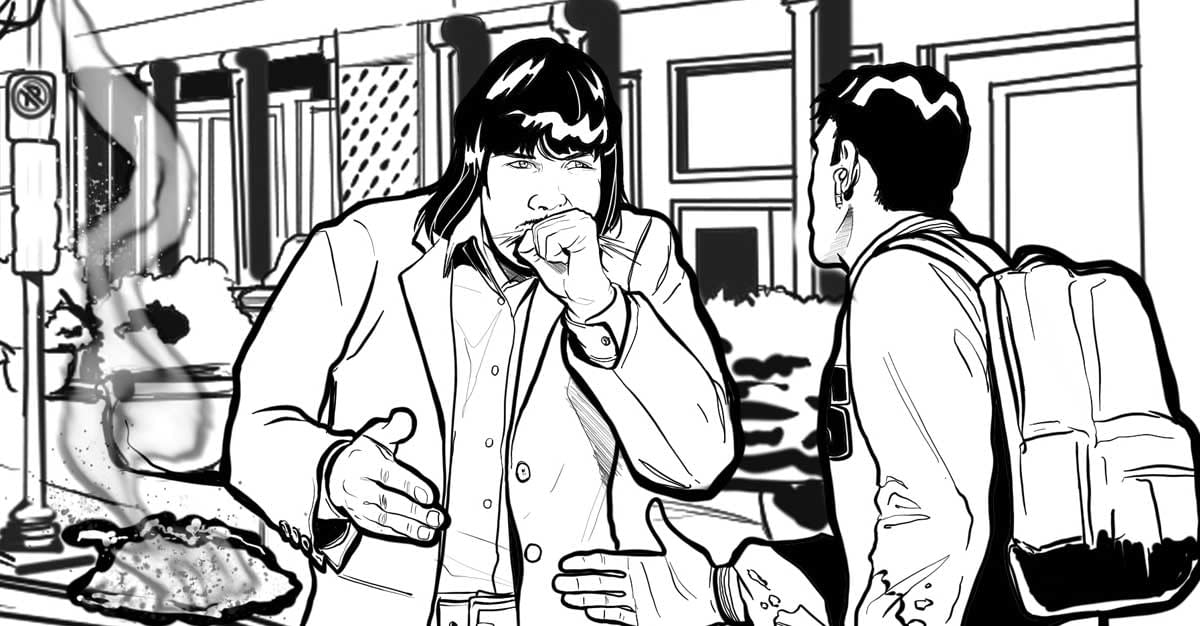 Q: Aside from the fact that a single Jeffrey Osborne lyrics can explain Will Watson, or that I am simultaneously working on an alt-history work and a post apocalyptic hip-hop high fantasy, or the video game oh and that super hush-hush thing that the team is still planning, but other than that, no.
BC: Okay! Well, we'll have to find out which lyric another time. Thanks for speaking with us.
Q: Thanks for taking the time.
Project Wildfire: Smoke On The Water publishes free every Wednesday by 9AM PST on Tapas and The Operative Network until July 1,2020.