Posted in: Comics, Marvel Comics | Tagged: action, avengers, constrictor, Danny Rand, defenders, Ed Brisson, heroes for hire, HRL, iron fist, kung fu, martial arts, Marvel Comics, marvel legacy, mike perkins, sabretooth, serpent society, superheroes
---
Iron Fist #75 Review: The New Serpent Society Strikes
It's mayhem between the three factions of Iron Fist and Sabretooth, Choshin's forces, and the new Serpent Society. Sabretooth has his eyes set on the replacement Constrictor, whose predecessor was a close friend and associate of Victor Creed. Danny is more concerned with keeping the Book of the Iron Fist out the hands of Choshin. Unfortunately, some goals must be sacrificed for others. Whose mission will go unfinished? Like the last issue, Iron Fist #75 offers Sabretooth a bit more humanity, as he shows a certain level of devotion to the old Constrictor. His pursuit of the new Constrictor takes an unexpected turn for him, which leads to more tough decisions being made by Victor.
He actually shows some compassion, which Danny loses in his desperation to keep Choshin from getting to Kun L'un. It's odd to see Victor being the more humane of the two, and it actually doesn't reflect well on Iron Fist.
The new Serpent Society actually has a bit of a ragtag identity and personality to it, which makes for some entertaining banter.
I won't completely spoil the ending, but it looks like we're going back to Kun L'un once again, which really seems to happen in just about every ongoing and mini-series of Iron Fist. Hopefully Ed Brisson can give a fresh spin on that angle, because it's become a little tired in the annals of Danny Rand lore. Mike Perkins's artwork continues to be thoroughly gorgeous, expressive, and high energy. This guy is easily one of the best artists Marvel has on tap right now, and he has played no small part in making this one of Marvel's best titles of the moment. Andy Troy's color work plays with the shadow-heavy style of Perkins well, and he helps maintain the viscerally gritty tone of the comic.
Iron Fist #75 continues the saga of Danny and Victor in yet another exciting installment that shows some heart from the usually vicious Sabretooth. Mike Perkins and Andy Troy continue to make the comic gorgeous, and I recommend this issue. Give it a read.
---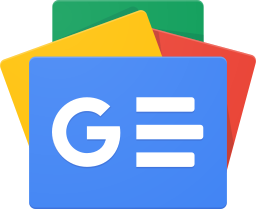 Stay up-to-date and support the site by following Bleeding Cool on Google News today!