At Portsmouth Comic Con, I got to meet Jean-Marc Lofficier for the first time. A French author of books about films and television programs, as well as numerous comics and translations of a number of animation screenplays. His comic work in the USA includes Doctor Strange, Deathstroke The Terminator, The Metropolis Trilogy, Thunderstrike, but he is best known for his collaborative translation work with Mobius. And I first came across his work in the Doctor Who Programme Guides in the early eighties when, before video tapes – even before bootlegs – it was the only was to revisit that show. Turns out he's been reading Bleeding Cool, and what vame before, for quite some time as well.
He also told me he'd been translating his own French comic books into English and selling them directly via Amazon, rather that negotiate distribution or licensing deals. Which means, in some cases, retranslating the work of Marv Wolfman and of Roy Thomas, which whom he has had a long collaborative career, back into the English they were originally written in. And publishing under the banner Hollywood Comics, here in the US and here in the UK.
It's an attractive model for some, especially for someone with Lofficier's name, reputation and history. And lets Lofficier live and work in the South of France, rather than Los Angeles, quite happily with his wife and collaborator Randy.
It was wonderful to mean Jean-Marc for the first time, and hopefully this will help a few of his English-speaking fans find his more recent work…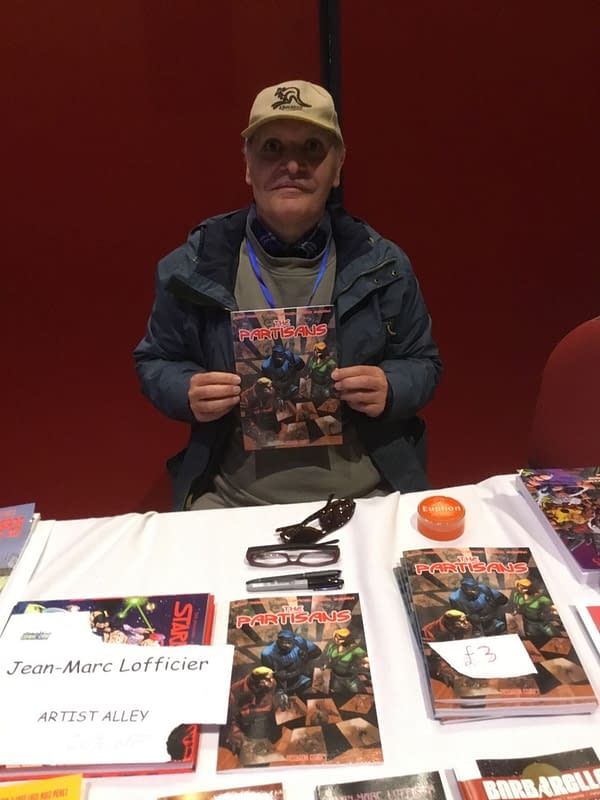 Enjoyed this article? Share it!