Posted in: Comics, Review | Tagged: action comics, bleeding cool, Comics, dc, jimmy olsen, nick spencer, Review, superman
---
Jimmy Olsen, The Best Comic Of 2011? – Wednesday Comics Review Jimmy Olsen Oneshot is a strange beast to sell, initially made up of the Jimmy Olsen back up strips that ran in the $3.99 Action Comics before a reverse ferret was performed and all the books went to 20 pages, losing their back up strips in the proces. Not all have been collected but these ones, by Nick Spencer and RB Silva have been, with all the missing ones added on for good measure.
And thank goodness, because to have stuck this in the bottom drawer would have been a travesty.
Because this comic is lovely. The eight-pages-a-chapter format I used superbly here, each chapter all but self contained, with a new adventure with a new cast and a new high concept each time, jumping from one to the next, often landing you right in the middle with no idea what is going on until the subsequent seven pages mke sense of it, but through it all a perfect story arc that constantly plays off previous chapters. And the ideas are both huge and small, with the tiniest line from the first chapter, playing the most important role in the final one. And a bold, engaging art style very aware of the confies of the page and the limitless viewes that can be achieved within this. Classically framed yet with modern sensibilities of action and adventure. Whih suits the story so well, funny and serious separated by a heartbeat. Fully of the more imaginative, sillier stories of Superman's Silver Age but none of the cloyingness that drag down other attempts to revitalise that era. An ultra post-modernity in attitude in a way that complements rather than contradicts the source material. And if you think you know where this book is going just by reading the first few chapters you are in for a hell of a surprise when it all wraps up. It's an incredibly unrealistic but at it's heart is about human relate to each other and create their own realities, both internally and externally. Jimmy, Chloe, Perry, Sebastien Mallory and a whole new universe of characters to play with and it just works. The closest I can find to this kind of comic of late is something not too far removed, All Star Superman. Maybe with a touch of Tom Strong. And, yes, it's as good as both, if not better.
Jimmy Olsen is dazzling work that leaves me breathless just writing about it, but the true genius of the comic only reveals itself by the end. I don't care if you feel aggreived buying the first chapters as back ups and now you have to buy them all over again, you will want this, you will want all the chapters lined up next to each other, you may want multiple copies just so you can rub them in the noses of people too snobbish to buy the comic and it's a hell of a lot cheaper and easier to do that with Jimmy Olsen than with All Star Superman too.
Now I mostly like Nick Spencer's work. Thunder Agents less so, Morning Glories more so. But this is in a different league. This was one of the better comics of 2010. Collected, this is one of the best comics of the year and will be in the top ten list of everyone with taste. For me, towards the end of March, it's number one for 2011. And frankly I can't see anything on the horizon to beat it.
Is it wrong that I now want a Co-Superman ongoing series? That I want a mini-series on the genie world? That I enjoyed the Douglas Adams-mixed-with-Jonathan Swift riff with the travelling party planet so much that I've already got fanfic running around my head? That dammit I now want to buy a non-functional Superman ultrasonic signalling wristwatch when up to now, frankly, I'd never actually given a rodent's posterior for Jimmy Olsen?
I know, I know, heresy, But consider me a late converted sinner. I'm excited. I hope I've made you excited too. Now go and buy it and tell me what you thought. Of the whole thing.
In fact, screw the lot of you, I'm going off to read it yet again. Bleeding Cool silence for the next half hour.
Comics courtesy of Orbital Comics, London.
---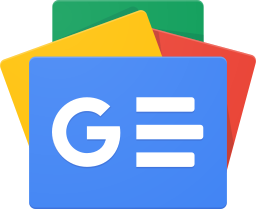 Stay up-to-date and support the site by following Bleeding Cool on Google News today!