Joe Hill Will Announce His Artist For Plunge on Saturday at NYCC
During the DC Comics presentation at the New York Comic Con Diamond Retailer Breakfast, we had a good run through the Hill House Comics line – and T-shirts – from Joe Hill, as part of DC's Black Label imprint. To be honest, it was a rather poor show from DC Comics, who just had the giveaway Legion Rings to show off – and that more info would come later, talk through upcoming OGNs that we knew about, and the Hill House Comics line which we also knew about.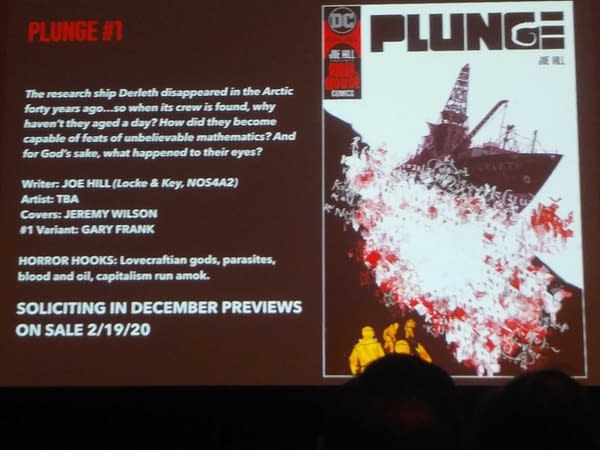 And the only real bit of news, the artist on Plunge, to be written by Joe Hill, wouldn't be announced there and then. But would wait until Saturday. And not even free T-shirts for the retailers…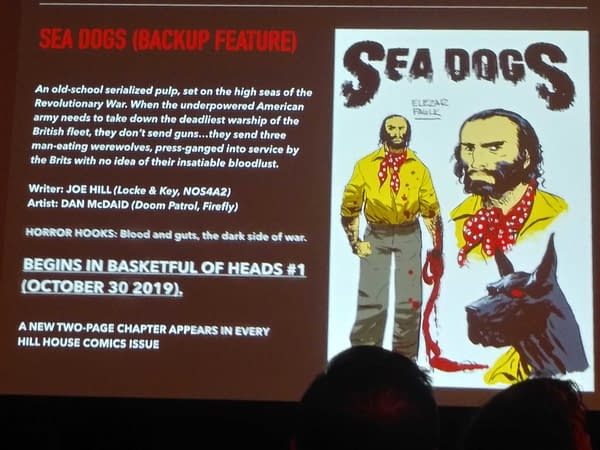 They also presented first, before the traditional first presentation from Diamond Comic Distributors. Maybe that's so they could make an early sharp exit before retailers had woken up properly?
Catch up with more of our Retailer Breakfast coverage today with this handy-dandy tag.