This is a glimpse of Lee Bermejo's artwork for Batman: Damned, a series written by Brian Azzarello for the DC Black Label imprint in an oversized format. Co-starring John Constantine, he is looking very much like his original inspiration, Sting.
The story goes that when Steve Bissette and John Totleben were drawing Swamp Thing, with Alan Moore as writer, they used to hide Sting in the background scenes of Swamp Thing.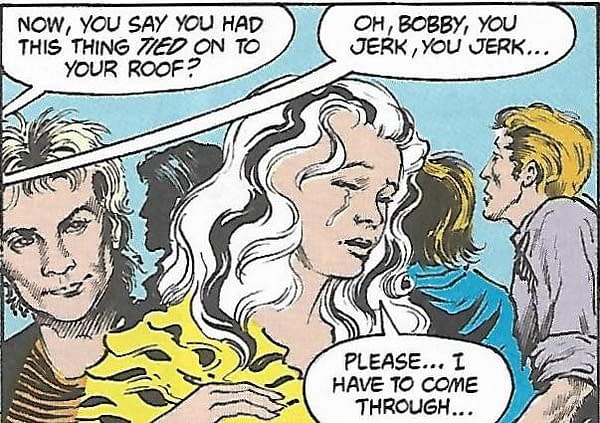 They told Alan that's what they were doing, and that he'd better make him a character because they'd keep doing it more and more often.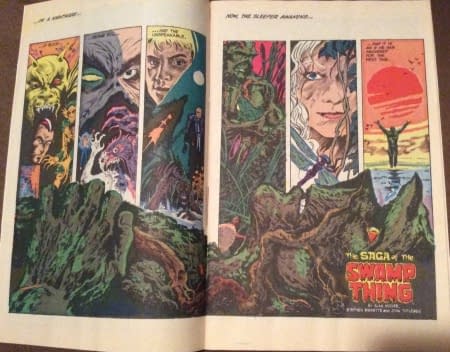 And from that Moore created the down-to-earth working-class sorcerer John Constantine, using Swamp Thing for his own ends — which also meant developing the character of Swamp Thing and moving him to his fuller potential.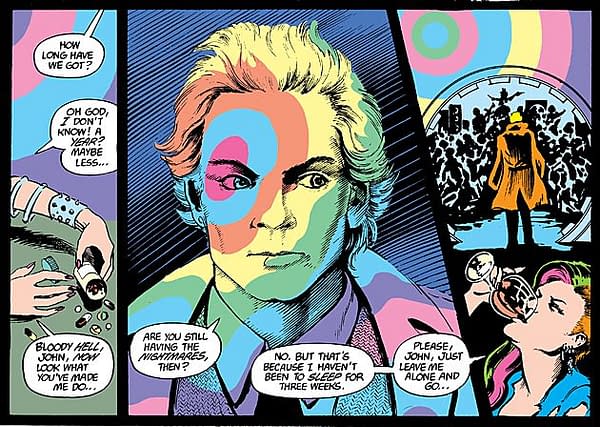 DC Comics freaked at the likeness legal issues and Constantine evolved to look less like Sting in subsequent appearances.
But Sting never minded, was flattered, and now will write the forward to the Constantine: Hellblazer 30th Anniversary Celebration collection, announcing it on video. In doing so, he will take on the perspective of the Golden Boy, Constantine's alternate-universe twin, touching on his relationship with the occult detective over the years.
So with that stamp of approval, it looks as if Lee Bermejo is free to return Constantine to his earlier Sting-like self. Here's some more art that Bermejo has been sharing from the upcoming comic book, with and without John Constantine.
BATMAN DAMNED #1 (OF 3) (MR)
(W) Brian Azzarello (A/CA) Lee Bermejo
DC BLACK LABEL, the highly anticipated new imprint from DC Comics, starts here!
The Joker is dead.
There is no doubt about that. But whether Batman finally snapped his scrawny neck or some other sinister force in Gotham City did the deed is still a mystery.
Problem is, Batman can't remember… and the more he digs into this labyrinthine case, the more his mind starts to doubt everything he's uncovering.
So who better to set him straight than… John Constantine? Problem with that is as much as John loves a good mystery, he loves messing with people's heads even more. So with John's "help," the pair will delve into the sordid underbelly of Gotham as they race toward the mind-blowing truth of who murdered The Joker.
BATMAN: DAMNED is a bimonthly super-natural horror story told by two of comics' greatest modern creators-a visceral thrill-ride that proudly puts the "black" in BLACK LABEL .In Shops: Sep 19, 2018 Final Orders Due: Aug 20, 2018
Enjoyed this article? Share it!