In today's Jupiter's Legacy, it's time for the Utopian to face up to the children. But is it Millar Time… or is it Miller Time? Well, first it's JMS time, as Utopian chooses to be "Grounded" with the common man.
But then… how do you take out a Superman? Well, Miller and Millar start with nuclear missiles….
MILLER TIME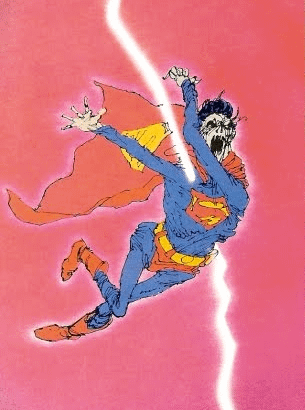 MILLAR TIME MILLER TIME MILLAR TIME Of course, with Miller, we get a planned-for heart attack for Batman. In Jupiter's Legacy? Not so much…
Comics courtesy of Orbital Comics, London. Who, in a week's time, will be exhibiting the work of Esad Ribic. Enjoyed this article? Share it!