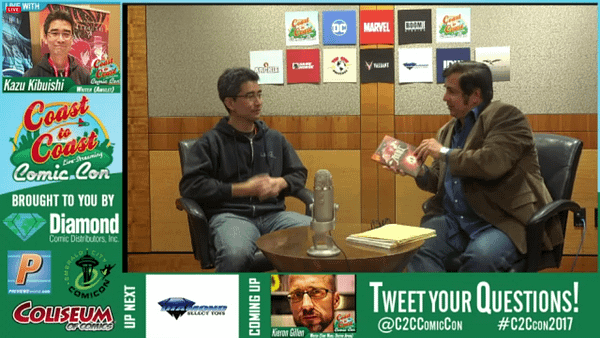 Kazu Kibuishi, editor of the comic anthology Flight and author and illustrator of the ongoing Amulet series has been talking about his process at Coast-To-Coast Comic-Con.
As well as the news that the Amulet live-action movie adaptation with 20th Century Fox and Temple Hill Entertainment is still very much live-and-kicking after being announced over a year ago.
But fans of the man will be pleased to learn that, as well as Amulet, he has another contracted-for project scheduled for Scholastic. All he needs right now is an idea…
And you can keep up to date with Bleeding Cool's other Coast To Coast Comic Con coverage right here.
Enjoyed this article? Share it!