Man of Steel #5 Review: Bringing Back the Quality
[rwp-review-recap id="0"]
Superman has taken Rogol Zaar off the Earth to battle it out in orbit. However, Rogol is powerful and able to lay out the Man of Steel all too quickly. The Justice League arrives in Metropolis to provide support to Supergirl, whom discovers Superman's unconscious body on the moon. The team regroups to discern Rogol's next move.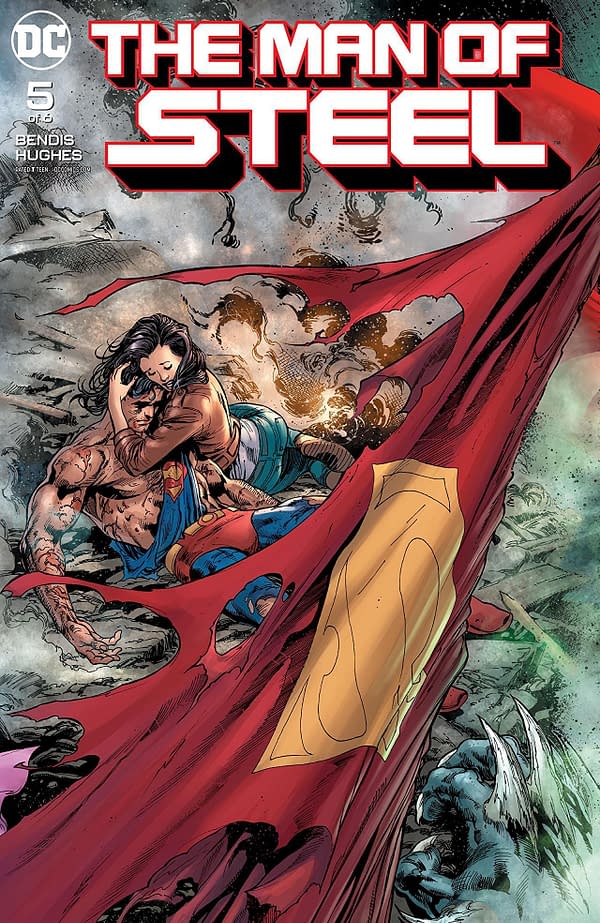 This issue opens strong with another intense battle between Superman and Rogol Zaar. Seeing Kal-El battle this beast in the orbit of the Earth to the tune of Adam Hughes art is pretty fantastic.
The issue slows down after that, with Supergirl responding to another fire in Metropolis followed by the arrival of the Justice League.
We get what went down between Clark, Lois, Jon, and the alleged Jor-El. It's still confusing as hell, but it's starting to make some semblance of sense.
This one is certainly more coherent and grabbing than the awkwardly structured previous issue. Seeing Rogol lay out Superman so easily is shocking. The regrouping and hunting for Rogol is less exciting, but it's clearly setting up for the big finale in Man of Steel #6.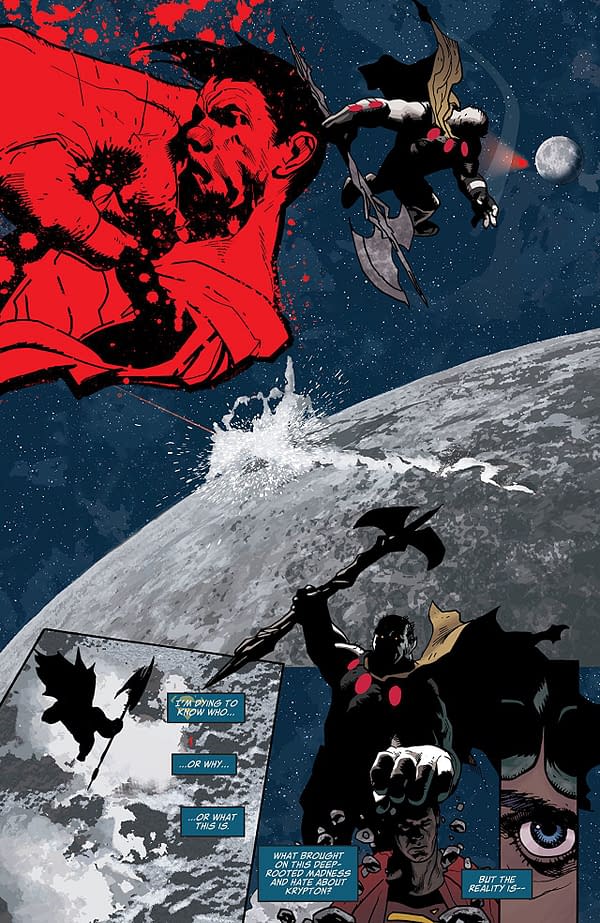 The art is an improvement in this issue. The aforementioned Adam Hughes brings his distinct talent to the table, providing many panels of the Superman/Rogol Zaar fight that are almost cosmically surreal in their composition. It's dazzling, and the rest of the comic looks solid too. His color art is strong, and he capitalizes on many stark contrasts. Jason Fabok and Alex Sinclair tackle the flashback scene once again, and that looks great too, even if Fabok and Hughes have vastly different styles.
Man of Steel #5 is a return to quality after the subpar #4. The fight between Clark and Rogol Zaar is great, the dialogue remains solid, and the conflict provides some complex and engaging emotionality from the Man of Tomorrow. Hughes, Fabok, and Sinclair do some great work on the visuals too. This one earns a recommendation. Check it out.
[rwp-review-ratings id="0"]
[rwp-review-form id="0"]