Marvel Legacy Moon Knight #188 Review: I Am The God Ra
At Ravencroft Institute, Dr. Emmett treats the mysterious Patient 86, a former serviceman who snapped and set a number of comrades on fire after a series of horrific abuses. He doesn't remember his own name or much of his history before the event. Everything points towards this being a wash, but Emmett, who previously treated Marc Spector, aka Moon Knight, is determined to find a way to help treat Patient 86.
Marc Spector found solace in the moon god Khonshu; Emmett believes she can help Patient 86 with a different god to emblemize his struggles. This is one of the most compelling, slow-boil reads Marvel has provided in quite some time, perhaps since even the days of Cullen Bunn's Magneto (though Lemire's time on Moon Knight and Thanos as well as much of Coates' Black Panther come quite close.
I will say that, despite this praise, it does get a little too slow at times. There is a lot of psychological theorizing which, despite its inherent relevance to the story at hand, can drag down the pacing in spots.
Despite this, the story of Dr. Emmett and her time with Patient 86 is absorbing, and it had me hanging off of every word.
The two principle characters are very engaging. Emmett does want to help the patient and even sympathizes with what his comrades put him through. However, there is a self-serving ambition to her struggles, and you can see where her methods may have gotten away from altruism in small ways midway through the comic.
The comic helps the reader feel sympathy for Patient 86 too, conjuring pictures of servicemen forcing him to drink piss out of a canteen to illustrate just what he was being put through. On top of that, he does appear to be a very friendly guy, even if you can see the cracks on the fringes of this personality.
Toxic hypermasculinity is a surprisingly prevalent subtheme to this comic too, being referenced with the aforementioned piss canteens as well as the relationship between the Egyptian gods Ra and Khonshu. It's worked in through clever and subtle means and adds quite a bit to the comic.
Patient 86 is very compelling, and I can easily see him becoming a classic Moon Knight character.
There is an unsettling plainness to Jacen Barrows artwork which works very well in the Moon Knight corner of the Marvel Universe. It emphasizes the subtle malignance present in Patient 86 and Dr. Emmett. There's just something wrong here and, given whose comic this is, you know throughout that something is going to go horribly wrong. The bright, almost washed-out colorwork supports this with this sense of a world trying too hard to cover its sinister nature.
This book rocks and promises a great new direction for Moon Knight. Despite an at-times dragging pace, #188 kept me hooked throughout the runtime and effortlessly earns its recommendation. Check this one out when it's released. It's easily worth your time.
---
---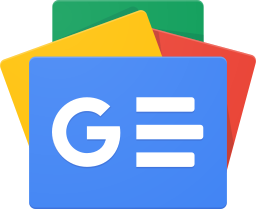 Stay up-to-date and support the site by following Bleeding Cool on Google News today!