Following up on announcements of a new team book called Strikeforce starring Spider-Woman, Blade, Wiccan, Winter Soldier, Angela, Spectrum, and Daimon Hellstrom, a new Web of Black Widow comic by Jody Houser and Stephen Mooney, and the potential return of the Ultimate Universe in Miles Morales #250 (it's Legacy numbering), Marvel has also announced that writer Matthew Rosenberg and artist Paolo Villanelli will create a prequel comic for the upcoming video game, Star Wars: Jedi Fallen Order. Star Wars: Jedi Fallen Order: Dark Temple #1 is set to his stores in September. You can see the cover, by Marco Checchetto, and more info from Marvel.com below.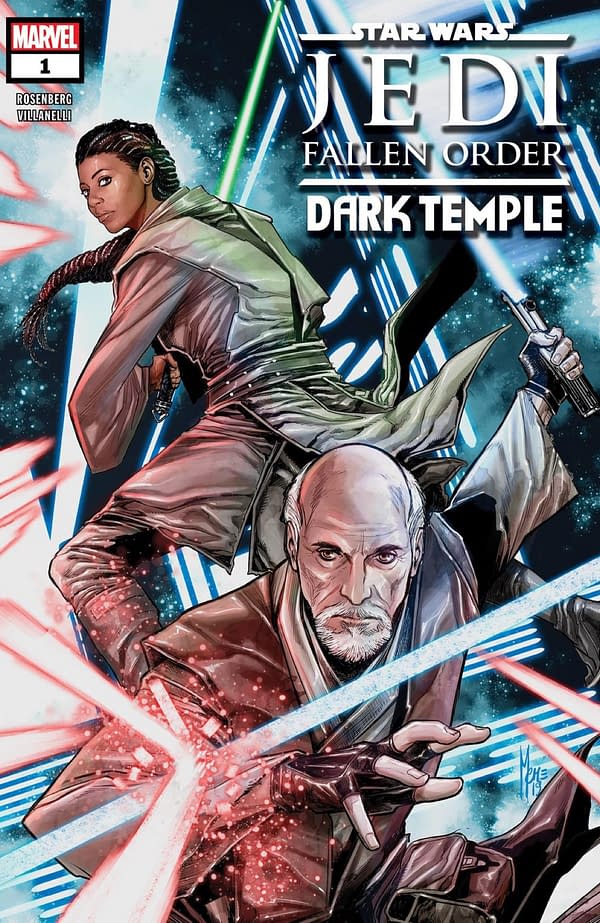 STAR WARS: JEDI FALLEN ORDER – DARK TEMPLE #1 WRITTEN BY MATTHEW ROSENBERG, ART BY PAOLO VILLANELLI, COVER BY MARCO CHECCHETTO

Leading into the upcoming third-person action-adventure Star Wars title from Lucasfilm and Respawn Entertainment, Jedi – Fallen Order, this is STAR WARS: JEDI FALLEN ORDER – DARK TEMPLE #1!

In the Glory Days of the Republic, the Jedi Council has sent a Jedi Master and his Padawan to a remote planet to oversee the peaceful excavation of a mysterious temple that has been uncovered…but they will come to find that what surrounds the temple may be even more dangerous than the mysteries within it.
Enjoyed this article? Share it!