Mindless Speculation: What Marvel DIDN'T Announce at NYCC
By Joe Glass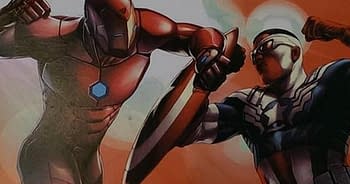 I came away from NYCC at the start of this week with one overwhelming feeling: there wasn't much in the way of major comics announcements.
Sure, there were announcements, such as Marvel's Spider-Women and Avengers: Standoff, and there was more information about recently revealed projects, and the odd bit of tantalizing new artwork – but there was little in the way of HUGE comic reveals.
I may be spoiled. My first New York Comic Con saw them revealing that they finally had the rights sorted to re-publish Miracleman, which almost made me fall out of my seat. I thought that one would be tied up in legal quagmire forever.
But I think I found it all the more surprising given the teaser laden postcards sent out to retailers shortly before New York's big show showing our new Sam Wilson Captain America locked in battle with the all new, all different (still totally Tony Stark) Iron Man, with a Roman numeral two next to it. What we are all thinking is a sequel to the modern classic of event comics, Civil War.
It makes sense. Marvel are all about synergy between Marvel comics and Marvel Cinematic Universe, so with the latter releasing a movie sharing a title and several major plot points with the comic, it makes sense to put out some kind of tie-in in the comics.
And yet, there was no news at NYCC on this at all. The timing of the postcard would have seemed to be a tip off of imminent major news, but not a peep came out at New York. There is the possibility that it actually is Avengers: Standoff, but I doubt it. It was suggested that this story wouldn't be full on Avengers vs. Avengers (though did suggest that they would not all be seeing eye to eye), and there even seemed to be the air that this was a self-contained story that would lead into something bigger down the line.
It is possible that they are waiting for Secret Wars to actually be over, or at least closer to being over, so maybe the announcement of Civil War 2 has actually been pushed back as well, due to the continued late running of the current blockbuster event.
So, if not announced at the last big show of the year, ready to start the hype machine for next year, could we be expecting an Marvel announcement outside of a comic con, like they did with Secret Wars? A new Marvel's Next Big Thing press event? And could it be sooner, rather than later?
And what exactly would a second Marvel Civil War entail? The reinstatement of the Superhuman Registration Act, after some event that occurs in the seemingly idyllic suburban town with a hidden dark side that Avengers: Standoff is set in? Or some other divide between the heroes?
I guess we'll find out when Marvel finally decides to shed more light on their enigmatic postcard
Joe Glass is a Bleeding Cool reporter and comics creator, creating LGBTQ superhero team comic, The Pride, which was one of the Top 25 Comixology Submit Titles of 2014, available here and on Comixology. Also, he co-writes of South Wales valleys monster-bashing extravaganza Stiffs, available here and on Comixology.
---
---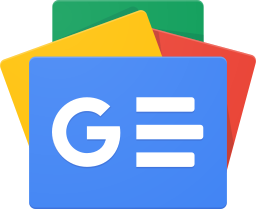 Stay up-to-date and support the site by following Bleeding Cool on Google News today!