Monday Runaround – Local Monsters THINK LOCAL, ACT GLOBAL
Samit Basu talks about his new Indian comic, Local Monsters.
"They are folks with supernatural powers," he says about Bengali vampire Bela, Yeti Tashi and North East local Indra. "They have fangs, horns, and the ability to make earth-shattering sounds, which make them targets for secret government agencies looking for conspiracy theories. Everyone is out to kill them or run their life. But they still have to pay the electricity bill on time," he adds about the Level Ten comics and Tranquebar title that carries graphics by Ghanshyam Bochgeri. The moving-cities theme is one that Basu took up after having moved residence from Kolkata to Delhi 10 years ago. "That first year in a new city is always tough… it's difficult even for humans. For monsters, it's far worse" says the synopsis of the comic.
THE BATMAN AND SPIDER-MAN OF BRAZIL
A thousand protesters took to the streets of Rio de Janeiro last week to protest police violence, and legislation aimed at cracking down on activists. Including a bit of cosplay…
USA SOMETIME LAST NIGHT
Why is Rich Johnston and Bleedingcool a name which should be cursed but USA Today a totally cool publication that one should read?
One is a newspaper, employing journalistic standards (or whatever passes for them these days), and the other is a guy repeating things half-overheard in bars second hand.
So, no difference whatsoever then…
ITS NAME IS LUCCA, IT LIVES ON ALL THE FLOORS POSSIBLE
From The Holywood Reporter;
The Lucca Comics & Games Festival closed its 2013 with a new record for ticket sales as it seeks to establish itself Europe's answer to San Diego's Comic-Con.

The five-day noncompetitive event closed with more than 200,000 tickets sold and an estimated 300,000 attendees in an event that temporarily overwhelmed the picturesque Tuscan city of Lucca, home to 85,000 citizens. A year ago, 170,000 tickets were sold.
NEAL BEFORE POWER
Could Neal Adams be returning to Captain Power?
Goddard: … I've already talked to Neal; Neal would love to do a new rendition of Captain Power so he's on board…

Lay: Did you know that also Neal came up with the look for Skeleton Warriors? The original look for those characters when Gary created them, the visual came from Neal Adams.
THE GUARDIAN PANELS

The Guardian Books podcast on the state of comics with Rachel Deering in the light of recent prizes and events.

[audio:http://download.guardian.co.uk/audio/kip/books/series/books/e/1383235269580/1529/gdn.book.131101.tm.comics-prize-first-book-Hannah-Kent.mp3]

TWILIGHT OWNED

JMS on writing Twilight Zone for comics.
You can't do a Twilight Zone story in ten pages, or one twenty-two page comic book; you need to be able to establish and develop the character, and that takes time. You could never do a single comic book with the depth of storytelling you'd get in, say, "The Monsters Are Due on Maple Street," or "The Obsolete Man."
Someone needs to read 2000AD's Future Shocks or Twisted Tales… exactly how long was that first DR & Quinch story?
HARD ZENITH
Talking of which, the Zenith hardcover complete collection just sold for $600 on eBay. Have you got your copy yet?
---
---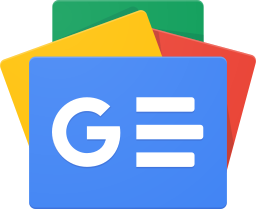 Stay up-to-date and support the site by following Bleeding Cool on Google News today!