Nancy Drew #2 Review: Always Look in the Library
[rwp-review-recap id="0"]
Nancy Drew dreams of the day her mother died while on the floor of the cavern inside Deadman's Cliff. A young man named Pete wakes her up and tells her that her friends have passed out above the cavern. The two go and wake her up, and Nancy's friends demand an explanation of what's really going on. She doesn't tell them yet, and she disappears the next day.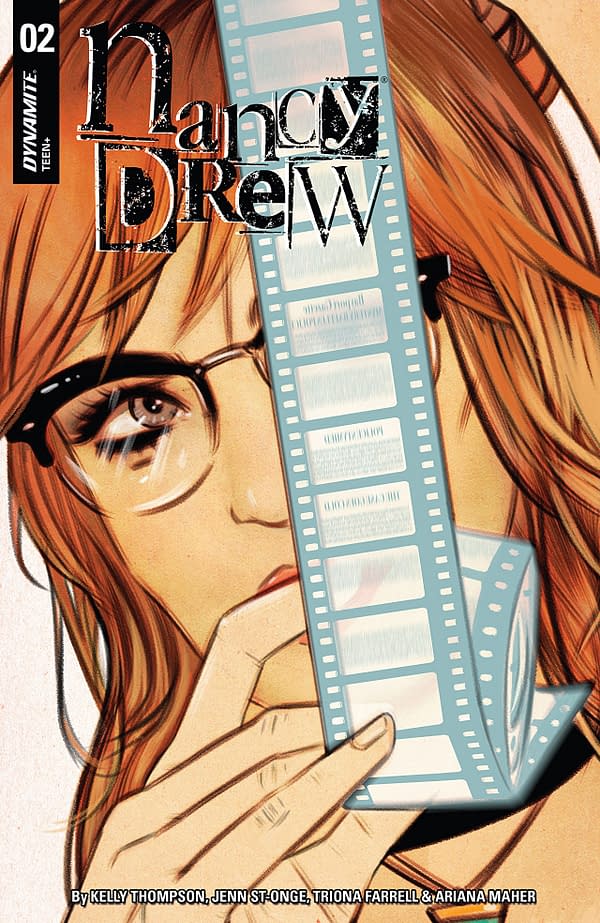 Damn, Nancy Drew is a charming comic book. The characters are all incredibly likable, and their dialogue is enjoyable and often quite funny.
Once again, I say that having never touched a Nancy Drew or a Hardy Boys book in my entire life. Kelly Thompson just presents these characters in such a fantastic manner that I could follow them through dozens of comic issues given the opportunity.
The flashback to the death of Nancy's mother is a heartbreaking scene and is presented very well. We learn Pete's backstory in this issue too, and that offers an interesting twist to the Nancy Drew story too.
The comic is a bit more swear-y and dark than the old books probably were, but they balance them out with enough humor and optimism as to avoid ever being a "dark and gritty" Nancy Drew.
Also, I'm totally on board with Bess Martin and Joe Hardy being a couple.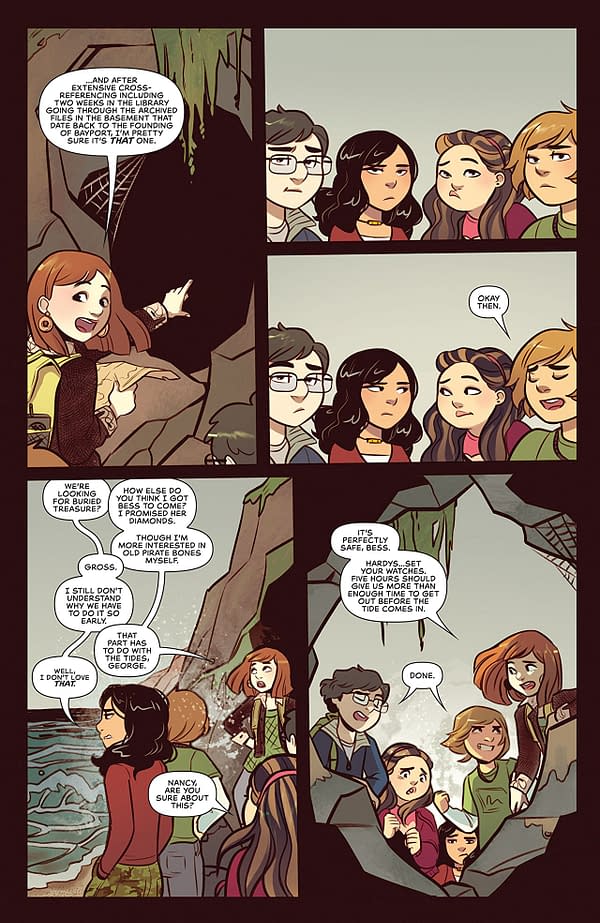 Jenn St-Onge's artwork is among one of the greatest contributors to the book's charm. It's cute, cartoonish, and gives each character a lot of visual personality. It modernizes Nancy and her crew without making them archetypes. Triona Farrell gives the book a lot of bright color, also adding personality to the comic.
Nancy Drew #2 is another delightful and engaging issue of this reimagining of the mystery-solving girl and her team. The characters are lovable, the plot is interesting, and the art is great. This one earns another recommendation. Check it out.
[rwp-review-ratings id="0"]
[rwp-review-form id="0"]