Neal Adams' Batman Vs Ra's Al Ghul Series for DC's Year Of The Villain
It's going to be an interesting Diamond Retailer Summit this weekend. And DC Comics is throwing up a number of announcements in advance – some of which they didn't quite expect yet. I hear that meant some early morning phone calls. Anyway, this is what they were expecting to announce today – and just have,
A new six-issue mini-series, Batman Vs. Ra's Al Ghul, written and drawn by Ra's al Ghul co-creator Neal Adams. He'll be at Megacon in Orlando from tomorrow, why not ask him what's going down?

Kicking off BATMAN VS RA'S AL GHUL in August, Adams shows a Gotham City under siege by terrorists, with Batman determined to find the source. But when Boston Brand, aka Deadman, tries to intervene, he discovers an even more disturbing and deadly truth: the terrorists are led by an inhuman monster! Ra's al Ghul volunteers his own private security force to aid the GCPD, and now they are the saviors standing between nuclear terror and the townspeople!

But al Ghul's true goal is hidden from everyone's eyes. He will destroy the city and kill Batman—this time for good. Watching in horror is…Bruce Wayne?
And following on from Marvel's recent big success with Facsimile Editions, DC will also be publishing Batman #232 Facsimile Edition amongst others.
The story that introduced Ra's al Ghul will be reprinted in its original format in the first of several facsimile edition comics. In the now-famous story "Daughter of the Demon," Ra's reveals that he knows Batman's secret identity—and that he needs the Caped Crusader's help to save his daughter, Talia. It's a tale that established Ra's al Ghul as one of Batman's most cunning and unpredictable foes!
Batman Vs. Ra's Al Ghul, by Neal Adams and Batman #232 Facsimile Edition by Dennis O'Neil, Neal Adams and Dick Giordano will be published on August 21st.
---
---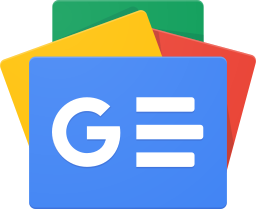 Stay up-to-date and support the site by following Bleeding Cool on Google News today!