Nelson And Her Armada Of Fifty Four Creators Paul Grist, Rob Davis, Woodrow Phoenix, Ellen Lindner, Jamie Smart, Gary Northfield, Sarah McIntyre, Suzy Varty, Sean Longcroft, Warwick Johnson–Cadwell, Luke Pearson, Paul Harrison–Davies, Katie Green, Paul Peart–Smith, Glyn Dillon, I.N.J.Culbard, John Allison, Philip Bond, D'Israeli, Simone Lia, Darryl Cunningham, Jonathan Edwards, Ade Salmon, Kate Charlesworth, Warren Pleece, Kristyna Baczynski, HARVEYJAMES, Rian Hughes, Sean Phillips & Pete Doree, Kate Brown, Simon Gane, Jon McNaught, Adam Cadwell, Faz Choudhury, JAKe, Jeremy Day, Dan McDaid, Roger Langridge, Will Morris, Dave Shelton, Carol Swain, Hunt Emerson, Duncan Fegredo, Philippa Rice, Josceline Fenton, Garen Ewing, Tom Humberstone , Dan Berry, Alice Duke, Posy Simmonds, Laura Howell, Andi Watson and Dave Taylor.
Fifty-four comic creators contributing to Nelson, a 250 page graphic anthology raising money for homeless charity, Shelter.
It tells the story of one woman life from birth to the present day, created by editors Rob Davis and Woodrow Phoenix and published by Blank Slate. The book will launch with a large creator signing at Thought Bubble in Leeds in November, with an official launch at the Cartoon Museum on the 22nd November.
Here are two exclusive pages from Duncan Fegredo and HARVEY JAMES from 2002 and 1989, followed by a gallery of other images.
---
---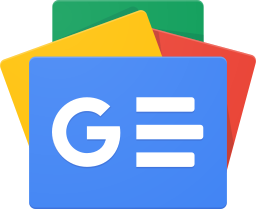 Stay up-to-date and support the site by following Bleeding Cool on Google News today!