Nerd Block is one of the groups that sends out a box of random goodies to their subscribers on a monthly basis that could have just about anything in it along a set theme. This group has overall themes like Nerd Block, which they call a comic con in a box, Arcade Block, Horror Block, and two Nerd Block Jrs one for boys and one for girls.
We now know that one of the things in the next Horror Block is going to have a The Twilight Zone theme and for the first time it will include a comic book. The book in question is Dynamite's The Twilight Zone: Shadow And Substance #1 by writer Mark Rahner and artist Edu Menna.
Fore more information, check out Nerd Block here.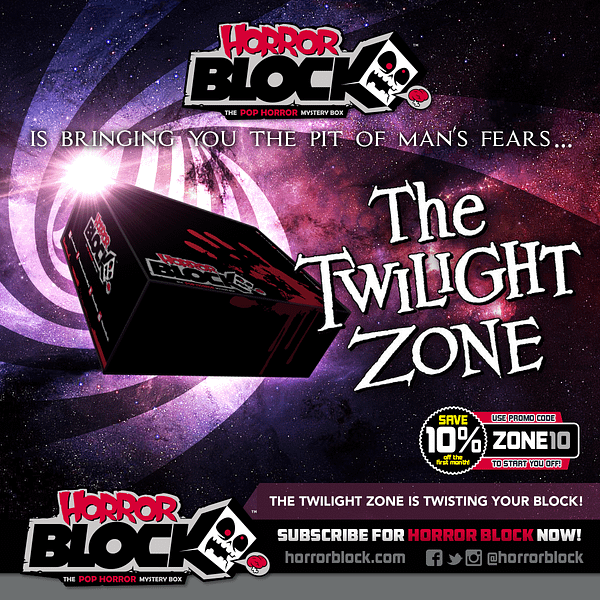 Enjoyed this article? Share it!