New Avengers Forever Infinity Comic Ties In With Donny Cates' Thor?
Today saw Marvel Comics drop a new digital comic book series, Avengers Forever Infinity by Jason Aaron and Kev Walker, without mentioning it anywhere, to accompany the publication of Avengers Forever and Avengers., also written by Aaron. Avengers Forever Infinity #1 tells the story of one of the many-dimensional Earths that was destroyed by the Multiversal Masters Of Evil, snuffed out at its very beginnings.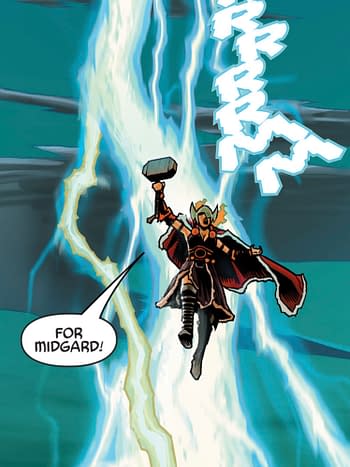 A defense led by the All Mother Odin does not end well.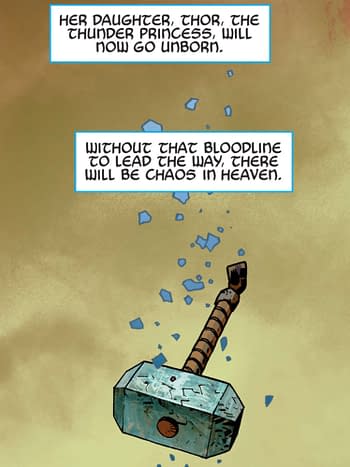 And while all the other heroes fall alongside her… the Avengers One Million BC of that world, systematically wiped out, with all of the future Marvel superheroes that would form in their wake.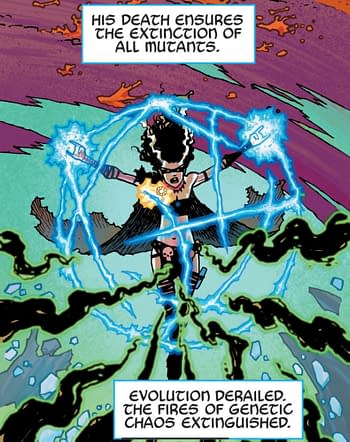 Mutants wiped out along with Asgard…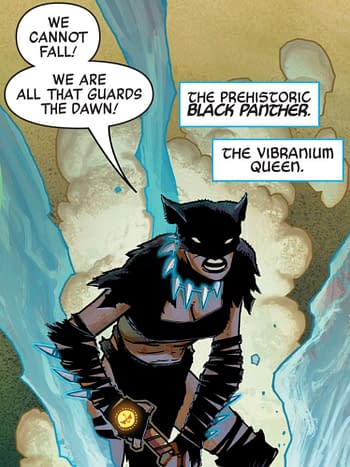 Wakanda not forever, and no K'un Lun either. Or Star Brands…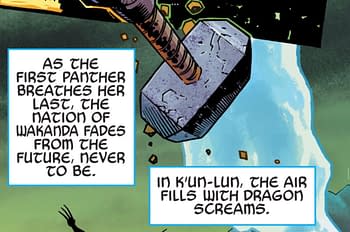 Even the Spider-Family have been done away with.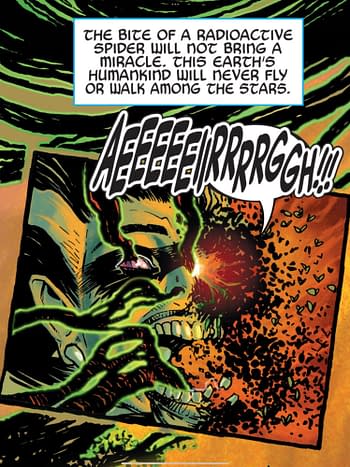 But what was missing?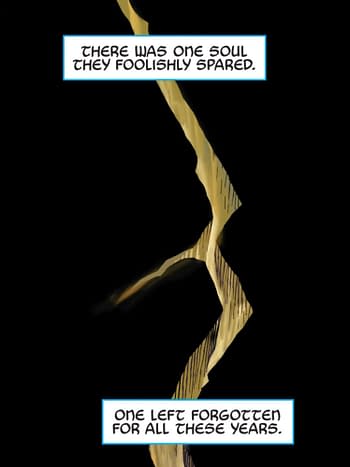 The idea that they forgot "one soul they foolishly spared". To be fair we didn;t know about it until lately.
Over in recent Thor by Donny Cates and Nic Klein, it has been revealed that Mjolnir is a living sentient god in her own right, the God Of Hammers. And defines worthiness in a brand new fashion as well.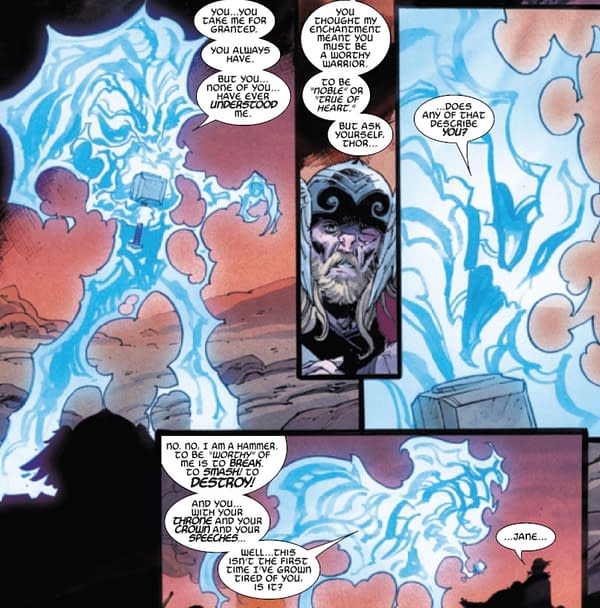 Well, Jason Aaron and Donny Cates have been tying in as many of their comics with each other as they can, so why not one more for the road?
Avengers Forever Infinity Comic (2022) #1
Published: March 23, 2022
Avengers across time and space assemble! Doctor Doom and his Masters of Evil try to shape the world in their image. A must-read tie-in series to the AVENGERS FOREVER event unfolding in comic shops now!
Avengers Forever Infinity Comic (2022) #2
Published: March 30, 2022
Avengers Forever Infinity Comic (2022) #3
Published: April 06, 2022

Avengers Forever Infinity Comic (2022) #4
Published: April 13, 2022