In this weeks solicitations for Dynamite, you may have seen the listing for Lady Rawhide / Lady Zorro #1. It's a new four-part miniseries written by Shannon Eric Denton and drawn by Rey Villegas with covers by Mike Mayhew.
In the series, Zorro has been murdered and the two female vigilantes must live up to his legend as slavers attack a town, taking all of the adolescent girls. The two loners must put aside their differences and work together to save the missing girls from a horrible fate.
Lady Rawhide was introduced to the Zorro mythos on 1994 by Don McGregor and Mayhew. She was driven to avenge her brother's suffering at the hands of a crooked government. Her popularity in the series grew until she ended up leading several of her own comic series.
Lady Zorro was created a few years back by Matt Wagner and John K Snyder III. A woman seeing revenge after her husband was murdered by corrupt government officials. She got her own series by Alex De Campi and Villegas earlier this year.
Lady Rawhide / Lady Zorro #1 will be in the January 2015 Previews catalog and slated for release in March.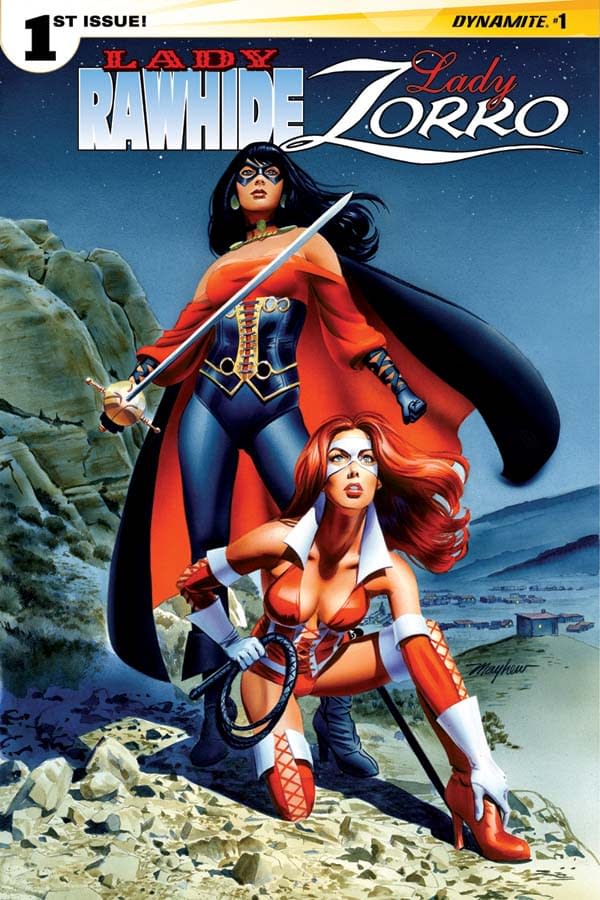 Enjoyed this article? Share it!