Next Week's Moon Girl & Devil Dinosaur #38 Makes a Case for More Hero vs. Hero Events
Heroes vs Heroes. It's a concept that plays out regularly in the Marvel Universe, with multiple super-mega-crossover events over the last decade focusing on the concept. It might sometimes feel like readers are feeling a bit fatigued by the events, especially when they pit heroes against heroes, but it turns out there might be a good reason for it all.
In next week's Moon Girl and Devil Dinosaur, the titular Moon Girl dreams of a world where the heroes of the Marvel Universe stopped fighting and killing each other. And when they did that, they were able to solve all the world's problems!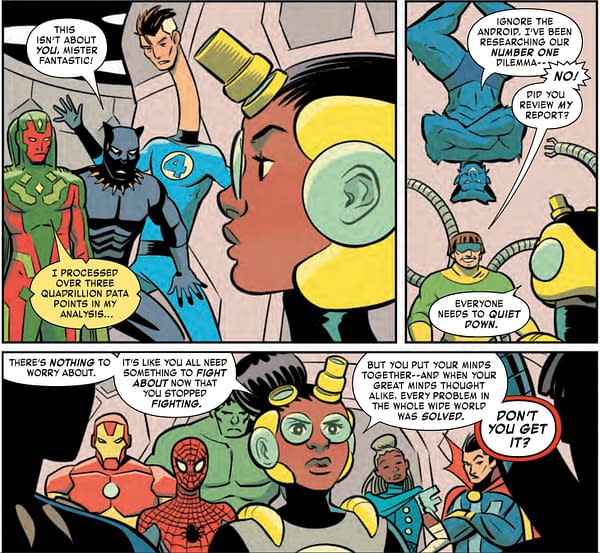 The problem is, with no problems left to solve, there's nothing left to do! And since this dream-based story is all about nightmares, we have to assume that's a… bad thing?
Well, we'll learn more when Moon Girl and Devil Dinosaur #38 hits stores next Wednesday.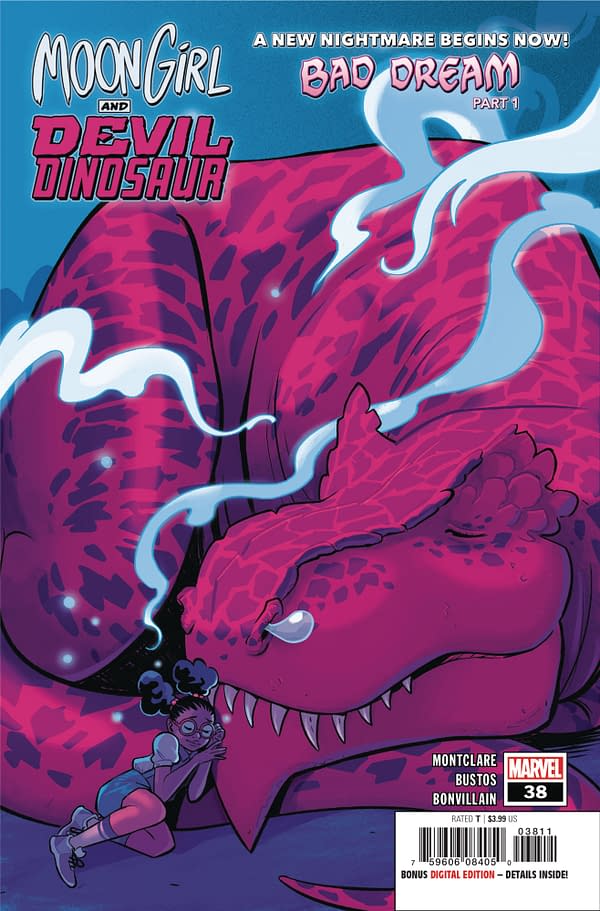 Moon Girl and Devil Dinosaur #38
(W) Brandon Montclare (A) Natacha Bustos
ALL-NEW STORY ARC! "BAD DREAM" STARTS HERE!
• Eight hours of sleep usually means a full night's rest but for Lunella and Devil, it's a fight to stay out of the Dream Dimension, a place at the edge of our subconsciousness where all manner of monsters dwell!
• Plus: Meet the Dream Dimension's newest resident!
Rated T
In Shops: Dec 05, 2018
SRP: $3.99