No Road Home: No Surrender Creators Reunite for Weekly Avengers Sequel in February
At the Next Big Thing Panel at New York Comic Con Saturday, Marvel announced a follow-up to Avengers: No Surrender, the weekly Marvel Legacy event that led into the current relaunched Avengers series which is just hitting its tenth issue next month. Well, nothing lasts forever, and it looks like that title could be seeing a reboot again come February, when Mark Waid, Jim Zub, Al Ewing, Paco "Funky Cold" Medina, and Sean Izaakse bring us Avengers: No Road Home.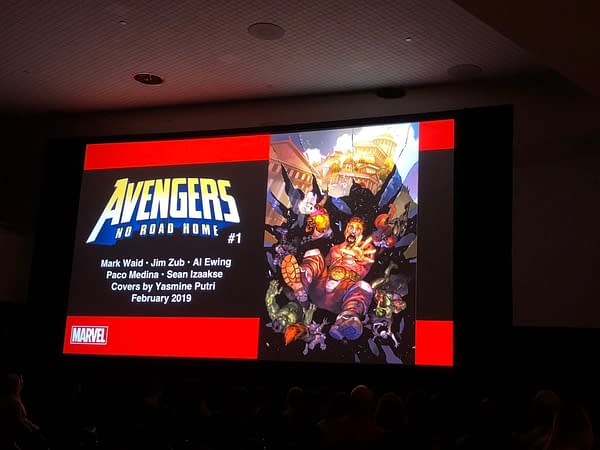 It wasn't clear whether the weekly series would replace the ongoing Avengers book or run alongside it, but attendees were promised a surprise return of a character, "like Hulk in Avengers: No Surrender," reports Bleeding Cool's Madeline Ricchiuto from the convention.
"There's a huge bomb that goes off in the middle of this that will affect the whole Marvel Universe," Marvel Executive Tom Breevort claimed at the panel. Will it rock the Marvel Universe to its foundations? We'll find out in February.