Noctua, Noctua. Who's There?
Orlando Baez writes;
I'm the artist of the recently released Alterna Comics title "Noctua," written by Andrew M. Henderson and now available on ComiXology. "Noctua" is a fresh spin on an old tale, redefining and modernizing the Vampire genre through a unique blend of crime, horror, and sci-fi. Summed up in an elevator pitch, "Noctua" is BLADE meets DAYBREAKERS meets THE PUNISHER meets LEON: THE PROFESSIONAL meets TRUE BLOOD. The comic takes the oversaturated Vampire genre and spins it on its head. Rather than being myths and legends, the Vampires of this world are real people. Those infected with HVV, or the Human-Vampiric-Virus, form their own special minority within society, known as Transhumans. These Transhumans are integrated skeptically into the mainstream world, forced to fight for rights they once had but have no longer. Just like humans, there are good ones and there are bad ones. But Noctua…he says, "F**k em' all!" If Frank Castle and Eric Brooks could have a child, he'd probably be something like Solomon Matheson…the alter-ego of our predatory anti-hero. You can see a trailer for the project here:
[youtube]http://www.youtube.com/watch?v=Law5kZvXh6E [/youtube]
I work as a penciller and inker at night along with a day job, so I know the rigors and plight of the indie artist all too well. I do what I do because it's always been a passion of mine. Drawing comics has always been my dream and I began to hone my craft and take thing seriously around high school. I was self-taught and learned by drawing and copying my favorite Marvel comic book heroes. My inspiration came from titans such as Humberto Ramos, Frank Miller, Art Adams, and Rich Buckler, among others. My first published experience came in 2007. It was an indie comic book entitled,"Family Bones," written by Shawn Granger and published by King Tractor Press. After that in 2008 came one of my biggest major credits, entitled "Pirat Tales," written by Dan Taylor, colored by Juan Mar, and published by IDW. My most recent title before "Noctua" was as penciller and Inker on a short 6 page story, "Left me for Dead," written by Andrew M. Henderson for Megabook Vol. #2, published by CE Publishing . After that, I've been concentrating on "Noctua" with Andrew.
Sequential art is not an easy craft to master. It takes time, patience, and planning for what you put on an "11×17" piece of bristol paper. It requires the utmost patience and dedication. But at the end of the day, it's all worth it. One of the most gratifying things to me about drawing comics is seeing my work brought to life through the art of collaboration. Seeing your work colored and then lettered and then published in a finished book…there's no bigger thrill for me.One day I'd love to work for DC or Marvel. My dream job would be to draw for my favorite title, "Hulk." Another dream of mine is one day seeing a project I worked on make it to the big screen. I think with "Noctua," I might one day get to see that dream come to life.
Issue #1 of Noctua is now available on ComiXology here.
And please like us on Facebook!
---
---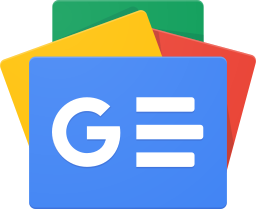 Stay up-to-date and support the site by following Bleeding Cool on Google News today!