Oblivion Song #1 Review: Shoots for Meaning but Gets Lost in its Own World, But Still a Solid Read
A pair of people are running through a dilapidated city pursued by a large monster. A man darts them, which teleports them away. He darts himself shortly after. The man is named Nathan, and the place they left is called Oblivion. Thousands of people were lost to this place years ago, and Nathan and his team aim to bring them all home, even if the government won't support them in this project.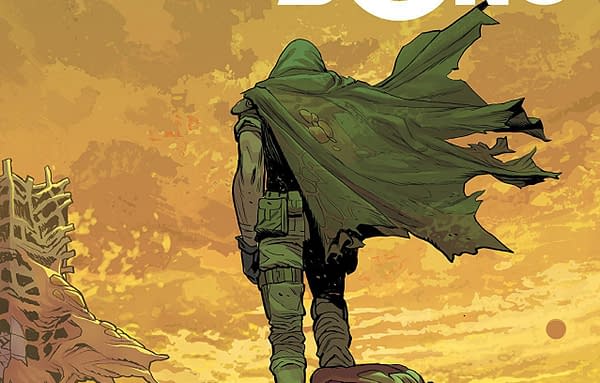 This is the Robert Kirkman's latest project, Oblivion Song. The premise, at least on the surface, resembles such shows as the 4400 and the Leftovers, those shows where masses of people suddenly disappear, and the world has to work out what to do in the aftermath. While I'm not especially familiar with either of those properties, Oblivion Song shows itself to be different in short order.
The comic wants to be about dealing with loss and moving on, but its fascination with its own premise and the weird aspects of its world-building detract from that.
For example, a weird amount of time is spent on Nathan and Heather, the latter being Nathan's girlfriend and a government employee, arguing over the fact that Nathan crosses out the names of people saved from Oblivion. The comic strains to make it about something, discussing things like closure and the like, but that doesn't change the fact that it's just about a man crossing out names of the living on a monument made to the presumed dead.
Another problem is that it's hard to believe that the U.S government would just give up on searching for thousands of U.S. citizens when they have the technology to retrieve them and a record of doing so. It's hard to believe that the people would allow this to happen. A lobbying group set up by the friends and families of the missing would probably be pushing for further expeditions every day. It wouldn't just be three people sending out a one-man search party.
It's not just the government either; other people often accuse Nathan of being selfish and only caring about his missing brother. One would imagine thousands, if not tens of thousands, of people pushing for more expeditions every day.
That aside, there are some interesting ideas put out by Oblivion Song. One of Nathan's associates, Duncan, is a survivor of Oblivion. He is suffering extreme PTSD from the experience, but he also misses the quiet moments in the dimension, calling it the Oblivion Song (name drop!). That's an interesting idea and even lines up with the real-world phenomena of soldiers who miss deployment.
Plus, there are some ending plot twists that leave you wondering where Kirkman is going with this.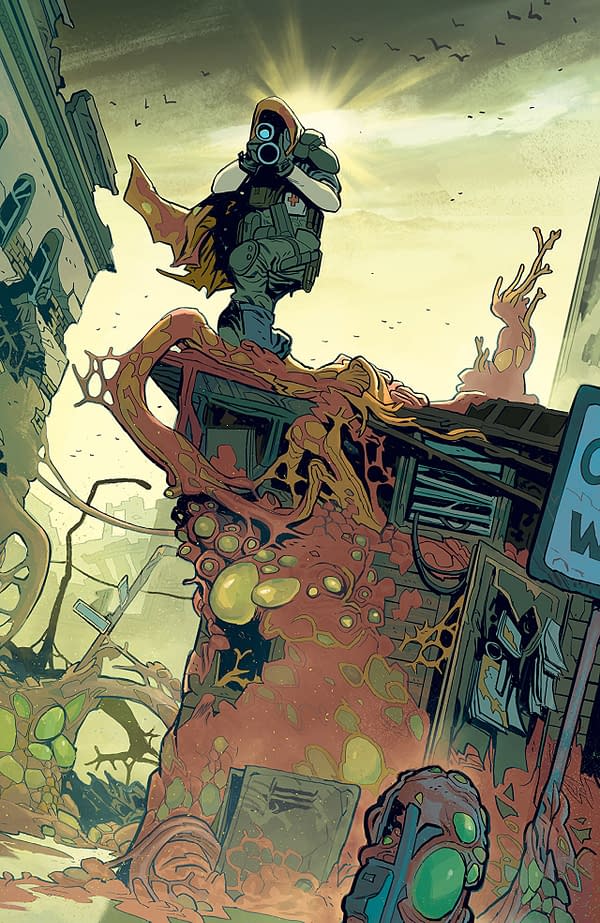 Lorenzo de Felici gives the world a unique aesthetic and appearance. It looks good, even if faces look oddly—ugly is the only word for it. Everyone has too much shadowing, indention, and wrinkles. It is distracting. Annalisa Leoni gives the world a sickly color palette, which lines up with the idea of Oblivion and adds to the unique appearance of this universe.
Oblivion Song #1 is an intriguing start. It does have structural flaws; the premise stresses the suspension of disbelief and the narrative gets lost in its own world-building while failing to grasp how best to convey some of its own themes. However, there is enough interesting material to warrant a recommendation. Plus, the art is solid despite some of its own problems. Feel free to check this one out.
---
---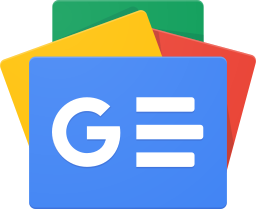 Stay up-to-date and support the site by following Bleeding Cool on Google News today!