Old Punisher Logo Gets Used For Increasingly Bizarre Pro-Gun T-Shirts
In July last year, Bleeding Cool scooped the news that Jason Aaron was to reinvent The Punisher for a new age, adding the headline story "Jesus Saiz and Paul Azaceta Join Jason Aaron on Punisher No More" In recent years there has been increasing criticism of the use of the Punisher skull by police, army, militia, white supremacist groups, QAnon events, and Sean Hannity on Fox News, even Trump Punisher pins have been popular. And then during the January 6th insurrection at the Capitol building in Washington DC, many Punisher skull insignias were seen. This also followed Black Lives Matter protests and a focus on real and fictional police behaviour, including the use of Punisher imagery by the police. After a period of non-publication, The Punisher series was finally published last month, called simply… Punisher. Showing us Frank Castle seemingly working with ninja group The Hand, sporting sais rather than guns as well as a new devil face logo rather than the traditional skull image. And with Bleeding Cool running some Punisher gossip over what we might expect to come later this month, as the TV series comes to Disney+.
So how has the market responded? Seems they don't care, they are still using that Punisher skull willy nilly. Such as one merchandise firm that likes to align the Marvel Punisher skull with the US Second Amendment, which is a bit weird, as it is specifically reserving the right for someone to be a serial killing vigilante, which actually is against the law, Second Amendment or not. You might as well use the image of David Berkowitz…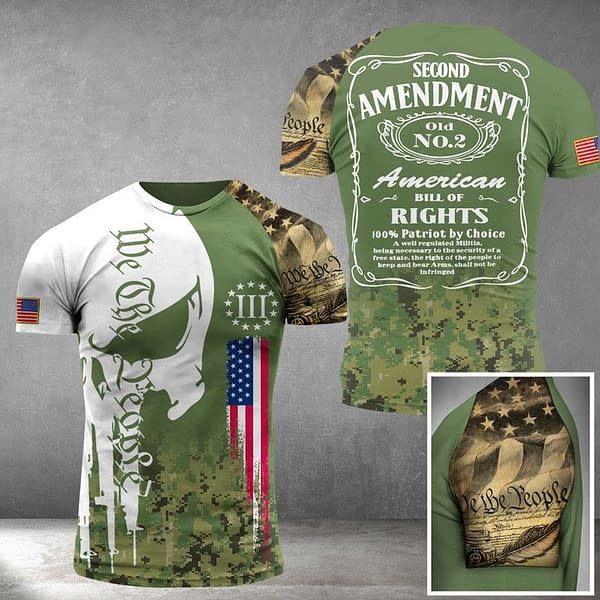 So they start off weird, but then get even weirder. As you get more challenging statements like this.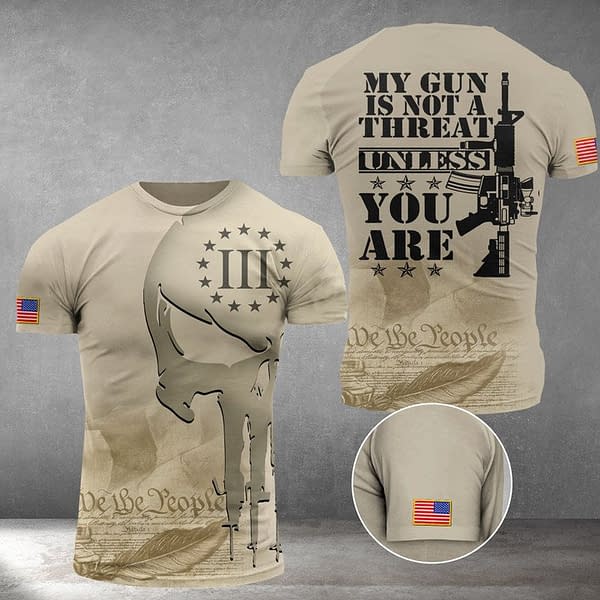 Maybe I am not totally convinced that someone wearing this T-shirt would decide I was not a threat. It did seem rather an arbitrary choice. Especially in other T-shorts it was actually asking me to take their guns. Actually wanting confrontation and a shoot out.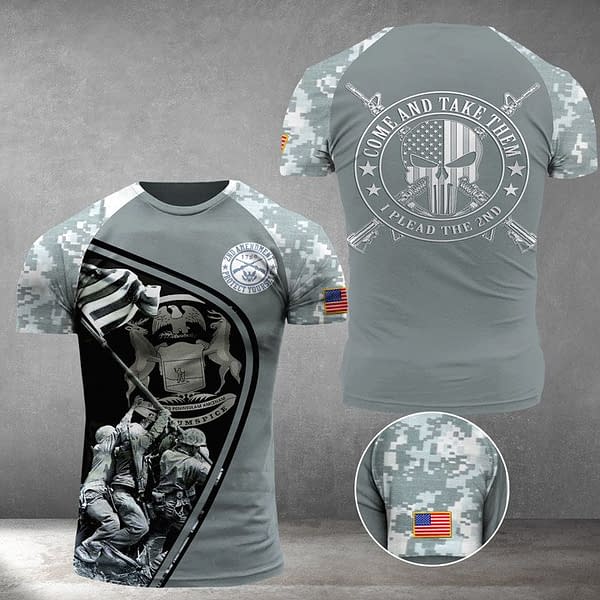 Then there were quotes from scripture that seemed to be an antithesis to the actual scripture being quoted.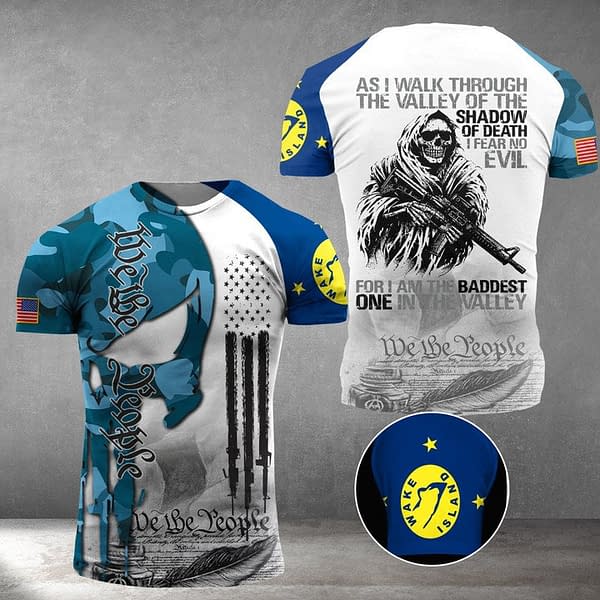 I always thought that scene in From Dusk Till Dawn with the rifle repurpsed as a crucifix was satire, but now I am not so sure. And not entirely sure how the message of Christianity and that of the Punisher sit side by side.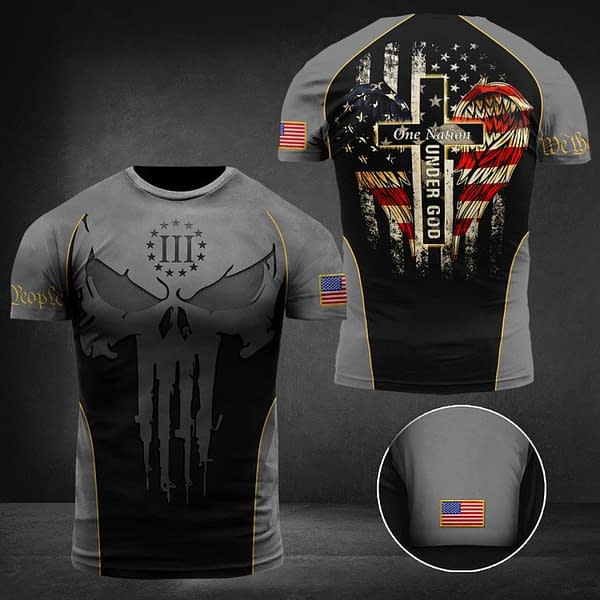 So we were fully into the dodgiest behaviour at this point, but still I wasn;t expecting the next one.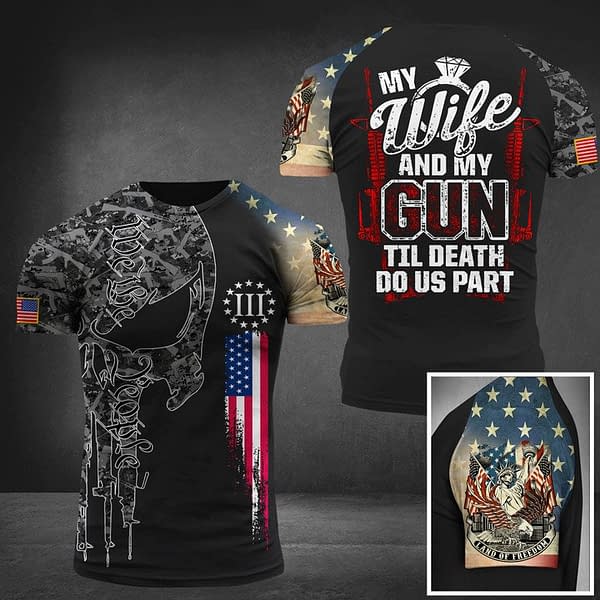 Okay so… who is going to kill who with a gun? Either way it's a home slaughter waiting to happen. Does he shoot her or does she shooy him with his gun? Look for this short to be used as evidence by the prosecution in som domestic incident going forward. Though I will also say, nice use of fonts, are we sure Richard Starkings didn't design this? Has a certain ComicCraft look…
---
---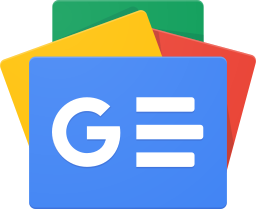 Stay up-to-date and support the site by following Bleeding Cool on Google News today!