Phoenix Comicon Rival To Install Metal Detectors At Its First Show Next Year Outlaw Comicon, the wannabe rival to Phoenix Comicon, operating out of the same Phoenix Convention Center next year has seemingly taken advantage of the arrest at the show this year of a man who had evaded security, armed to the teeth, intending to murder a celebrity guest and as many police as he could.
As a result, for their first show next year, they have offered the following press release promising metal detectors for the show.
The safety of our guests and attendees is our first priority We believe that metal detectors are the answer.
Attendees: Your safety is Paramount to us for this reason we will be implementing metal detectors at the entrance we will also be having a quick bag screen. We will be hiring trained professionals that will use a common sense mentality and speed you along your way.
Cosplayers: We intend to work with the cosplay community and try to limit the amount of metallic items used in the creation of costumes. We will go about this using a common sense mentality. We will have separate entrances for complex costumes where people can be checked a little bit more thoroughly. And we will have increased bag screenings. We understand a lot of the bigger more complex costumes will require a little extra attention but those bigger costumes usually belong to professional cosplayers who are guests of the show and by default are exhibitors.
Exhibitors: We have never believed that you should sell real knives or weapons of any kind on a show floor. That is already existent in our exhibitor contract. But banning all items entirely is completely ludicrous. We will not be participating in the knee-jerk reaction of banning cosplayer weapons or prop weapons from our show.
Guests: We will be having increased Security in regards to local police and all celebrities will have an armed escort with them at all times being an off-duty officer or private security. There will also be guards posted at each end of artist alley along guest artist row.I think it's time we as showrunners take responsibility for the safety of the people that attend our shows. That means that we're going to have to sacrifice money out of our pockets but isn't the safety of our guests more important?
Thank you,
Mike Wheeler
They still haven't got Jim Lee though.
---
---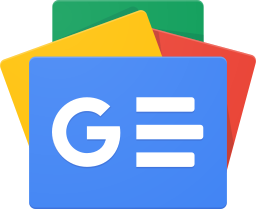 Stay up-to-date and support the site by following Bleeding Cool on Google News today!