Pushing Boundaries Forward: Diversity and Representation in Comics – Post NYCC'15 Catch Up
By Joe Glass
David Brothers moderated what like a much more organic, conversational panel on the theme of diversity and representation in comic books. Attendees were greeted by a large image of a panel from Grant Morrison and Frank Quitely's New X-Men, featuring Emma Frost, which was pointed out as an important representation of the importance of the growing diversity of creators and characters in comics. With a panel including Marjorie Liu, Jeremy Whitley, Shannon Watters, Joey Stern, Amber Garza and Darryl Ayo, the group discussed how for many of them, their own diverse identities naturally inform the diversity they try to include in their work, and that they want to see in the medium.
To illustrate the growth of diversity in comics, Stern and Garza shared the origin of Geeks OUT, their comics LGBTQ organization, and how it had started five years ago in this very room – back then, NYCC had just one gay panel, and it was specifically a gay panel for gay men and not fully exploring the depths of diversity within the LGBTQ community. They saw that desire for a more diverse and representative focus, and decided to be part of that change.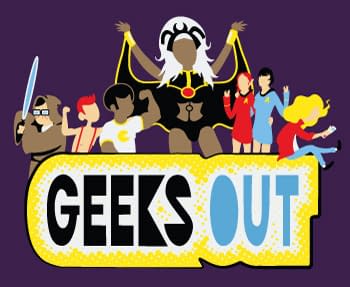 Whitley talked about Princeless, and why as a white, straight man he decided to make such a diverse book – and it originated simply from wanting to share comics with his daughter (herself a young woman of color), and finding little that she'd be able to see herself reflected in, especially that was also aimed at kids. He couldn't find it…so he decided to make it. On discussing what authenticity in diversity means, Stern put forward that it's about not having any problems adding diverse characters and trying to unlearn the ingrained media expectations built into us by the world we live in. Watters further elaborated that if you are adding a gay character, their main and only character trait shouldn't be that they are gay. Liu added that sometimes authentic experience might also be a media cliche, which can be difficult. When you as a creator are part of a minority, your characters are expected to almost be 'perfect representations', which in itself is a difficulty. She touched on the concept of hierarchies of authenticity; almost like having to prove your experience.
Whitly went on to tell us how as a straight, white guy he often gets asked after panels 'how do you write 'other people", which he finds such an odd question. He points out it comes from a misunderstanding of the old adage 'write what you know' – it doesn't mean 'write solely from your experience', it means making your writing informed by making yourself informed. As he says,
Diversity is not hard, you just can't be lazy about it.
Stern brought out how he feels he'd prefer there to be bad representation than no representation at all, mentioning some of DC and Marvel's early attempts to create queer characters and how they would now be considered hugely un-PC stereotypes by modern standards (and some were then, remember Extrano?). Liu however did not see it that way and pointed out how now it's like she has an allergic reaction to bad representation, especially when it comes from straight, white men. She's done with it, she declared, and she's been done with it for a very long time.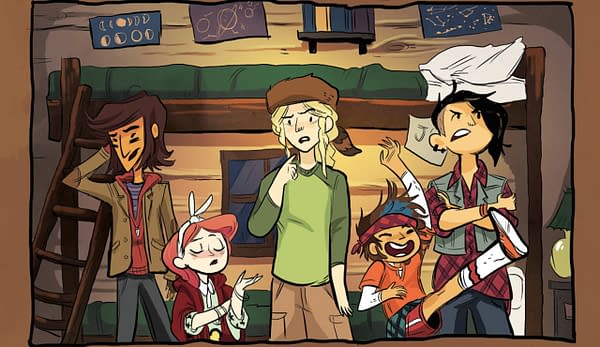 She pointed pointed out we need to further the structural diversity behind the scenes of comics, what we have now is not enough.
Garza points out in terms of latching onto bad representation, when they were growing up it's hardly like they had much choice. She joked how she herself latched onto Femme Force. She pointed out that we don't have that excuse anymore…and for that matter, neither do the publishers.
When a member of the audience asked if it is acceptable to include minority characters as villains (specifically wondering a black character as a gang member), Whitley went into how that isn't inherently problematic – it becomes problematic if they are the only black character, because then every black character in your book is a villain and a gangster. He points out simply increasing diversity in your project automatically would solve that issue.
Watters, taking an editorial view to the question of how we can get more diversity in comics, responded with some true and age-old advice: if you want to get diversity in your pop culture put your money towards the kind of projects you want to see – she ended by pointing out that the controversial and much-maligned Stonewall movie by Roland Emmerich, which took an important moment of gay rights history which was fought tooth and nail by drag queens and trans people of color entirely about a straight-acting fictional white guy, tanked at the box office, which got huge cheers. This is the audience showing what they want, and what they will not accept, and we should remember it works the other way too – support diverse projects, maybe by indie or small press creators, or those that are being made at the Big Two, and you will make your voice heard.
Joe Glass is a Bleeding Cool reporter and a comics creator. He's the creator of LGBTQ superhero team comic, The Pride, which is available here and on Comixology. It was one of the Top 25 Top Selling Comixology Submit Titles of 2014, and continues to be very popular on the platform. He also co-writes Welsh horror comedy series, Stiffs, which has a talking, zombie-killing monkey….just 'cause. Stiffs is available here and on Comixology too.