Rat Queens #15 Brings an End to an Era of Fantasy Comics
[rwp_box_recap id="0"]
Rat Queens has been one of the most solidly entertaining forays into fantasy storytelling since its debut, largely due to the deft guidance of series co-creator and scribe Kurtis J. Wiebe. With issue #15 of the current run of Rat Queens, Wiebe is saying his goodbyes to the Image series and leaving to pursue other creative endeavors.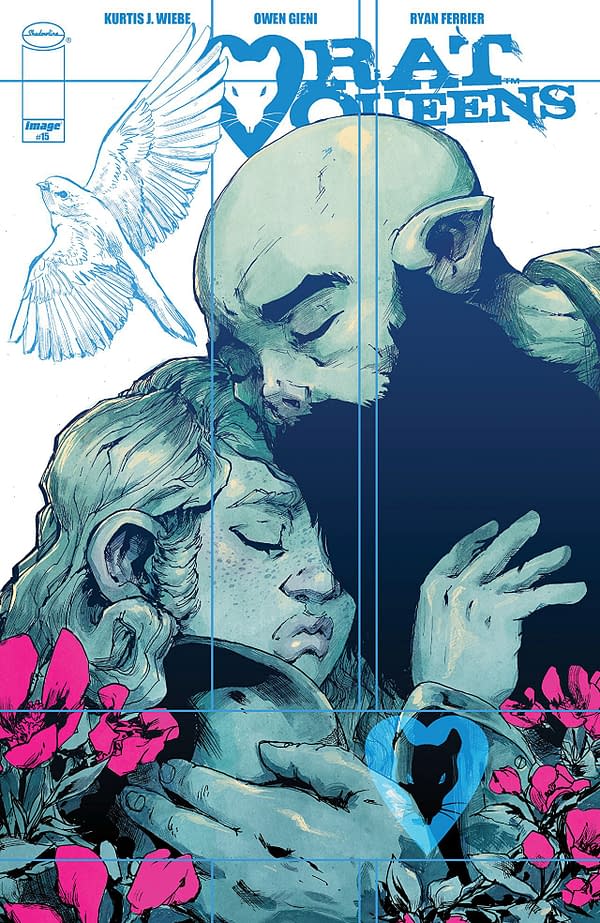 With his departure, Wiebe leaves the Queens with some resolution in their battle against the grotesque Fleshers. Braga finally gives herself some peace of mind regarding her brother, and Dave tries connect with his son. There is all of the battle-hardened sass and sorcery we've grown to love from Rat Queens, with a fair amount of violence.
Their is also a very happy ending, which I won't spoil for you. It's also your first chance to see the new art team in action, too, as Owen Gieni is also departing the series.
Gieni finishes up his run on Rat Queens much like it began: bold, fearless, and often breathtaking. There is a sense of joy running through Gieni's work, even when the subject matter is a mutated orc mangling his sister's face. The Rat Queens have had a very capable visual translator in Gieni, and his work will be sorely missed.
Priscilla Petraites and Marco Lesko will be taking on the art duties for Rat Queens this summer, with a quick Swamp Romp special to fill the time landing in April. As I mentioned earlier, Petraites and Lesko provided the art for the last page of issue #15, which must have been a blast to draw.
Ryan Ferrier has been lettering Rat Queens for several years, and will be taking over as the regular writer for the series starting with the "Swamp Romp" special in April.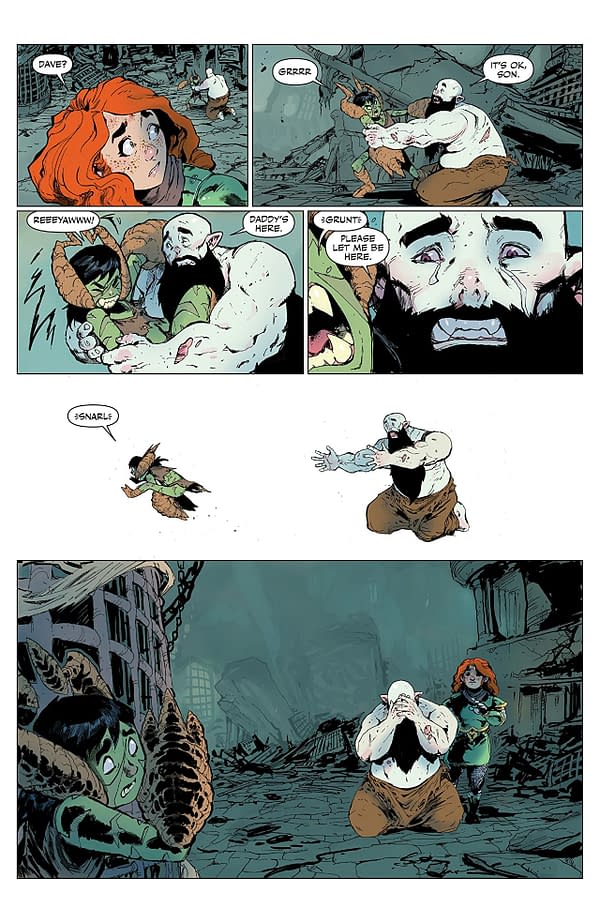 Rat Queens #15 is highly recommended for fans of fantasy storytelling, strong, independent women, and foul-mouthed debauchery.
SUMMARY: Written By: Kurtis J. Wiebe; Art by: Owen Gieni; Letters: Ryan Ferrier; Editor: Melanie Hackett; Published By: Image Comics; Release Date: March 13, 2019; Cover Price: $3.99; 28 pages.
[rwp-review-ratings id="0"]
[rwp-review-form id="0"]