It's Always Sunny in Philadelphia Season 13, Episode 9 'The Gang Wins the Big Game': A (Tough) Love Letter to Philly Fans (REVIEW)
Welcome back to Bleeding Cool's weekly review of FXX's It's Always Sunny in Philadelphia, as we offer up our thoughts on the ninth episode of season 13, 'The Gang Wins the Big Game.'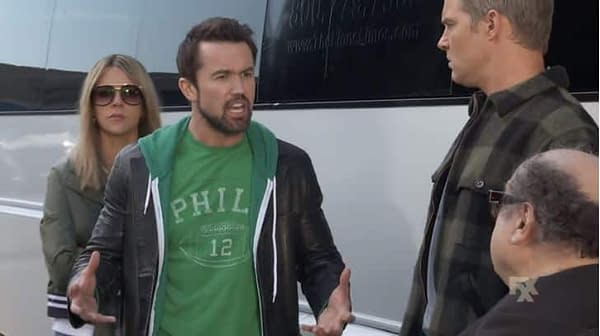 Now that we know the deep personal sacrifices Charlie (Charlie Day) made to secure the Philadelphia Eagles' Super Bowl win last season (imagine Home Alone if Kevin McCalister had a deep-seeded persecution complex), it's time to see things from Mac's (Rob McElhenney) perspective after he left the bar in a Tony Romo-fueled huff. For Mac, it's about getting Dee (Kaitlin Olson), Frank (Danny DeVito), and their motley crew of "frenemies" (Dennis (Glenn Howerton) was still in that other place then…) to the big game in style, and to show the world that "The City of Brotherly Love" knows how to celebrate with class.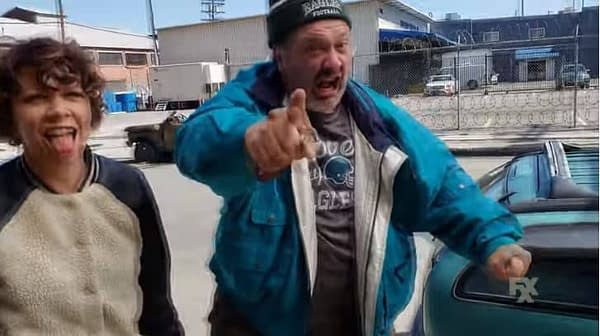 So check out our review of FXX's It's Always Sunny in Philadelphia s13e09 'The Gang Wins the Big Game' to see why this episode was not only a "love letter" to Philly, but also a pretty interesting look at identity and the things we're willing to do to feel like winners – even for just one game.
Spoiler Warnings: I'll be covering some themes and takeaways involving major and minor plot points from the episode, so just keep that in mind. Definitely not looking for pitchforks and torches outside my apartment.
It's Always Sunny in Philadelphia s13e09 'The Gang Wins The Big Game': It's the most important weekend of their lives and Frank has treated the gang and a crew of their ragtag hangers-on with tickets to see the Eagles in the Super Bowl! Written by Conor Galvin; Directed by Kat Coiro.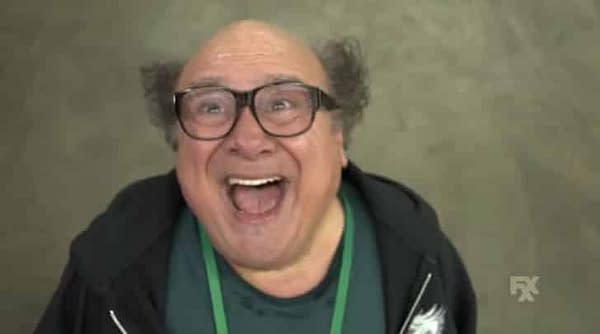 Here's a look at the teaser and overview for next week's season finale of FXX's It's Always Sunny in Philadelphia, 'Mac Finds His Pride':
https://youtu.be/QFI3HG3Mj0M
It's Always Sunny In Philadelphia Season 13, Episode 10 'Mac Finds His Pride': Frank tries to recruit Mac for the gang's kickass float for the Gay Pride Parade. It dawns on Frank that Mac will never be secure with his sexual identity unless he comes out to his father. Written by Rob McElhenney & Charlie Day; Directed by Todd Biermann.