Amelia Cole And The Final Order Cut Off Date
Alasdair Stuart writes;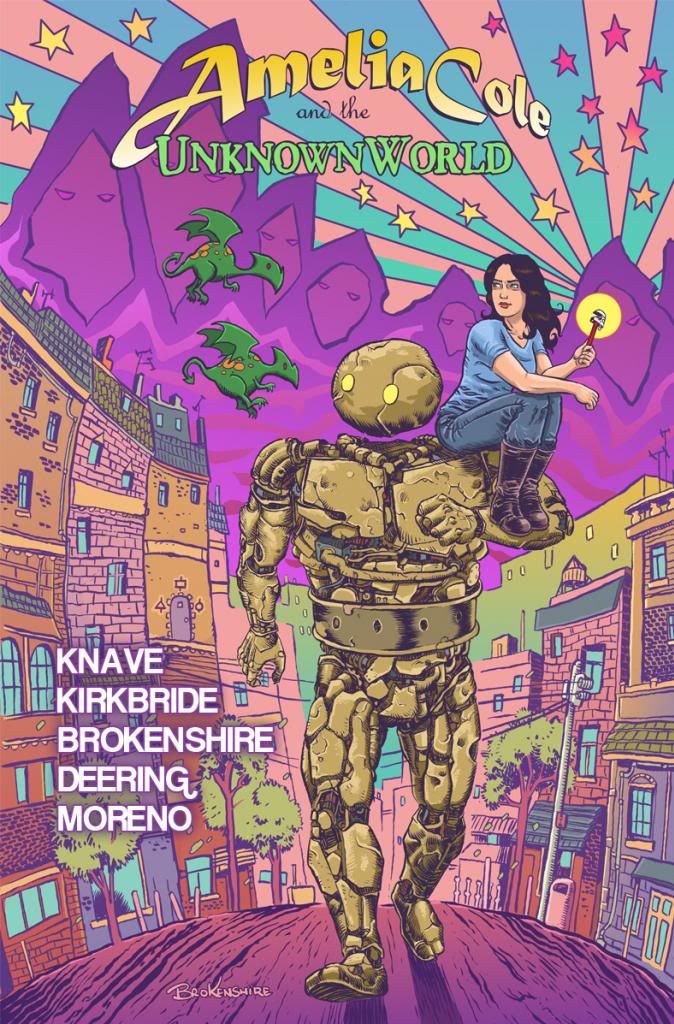 I've enjoyed, and continue to enjoy, every book Monkeybrain Comics puts out. It's a ridiculously diverse stable of titles, from crime to medieval science fiction and they're all worth checking out. For those of you who are still hesitant about digital, the first wave of Monkeybrain books are starting to hit print, and next up is Amelia Cole and the Unknown World. Here's the official synopsis;
Amelia Cole lives in two worlds — literally. One runs on magic; the other is built on technology. When the barriers between both worlds start to break down, Amelia and her Aunt Dani must take extreme action. It's the start of a whole new world in adventure, magic, and excitement as Amelia Cole steps forward to do what she knows is right, even when the consequences might be wrong.
Amelia Cole and the Unknown World is crammed full of some of the most unusual world building I've seen in years, to say nothing of the awesome that is Lemmy the golem. The big selling point here though is Amelia. She's a hugely sympathetic, flawed heroine, a woman who makes bad choices for good reasons and takes real joy in her work. Also she never met a bad joke she didn't like, and I respect that. It's a great book and I've been talking about the book, and the sequel any chance I can get.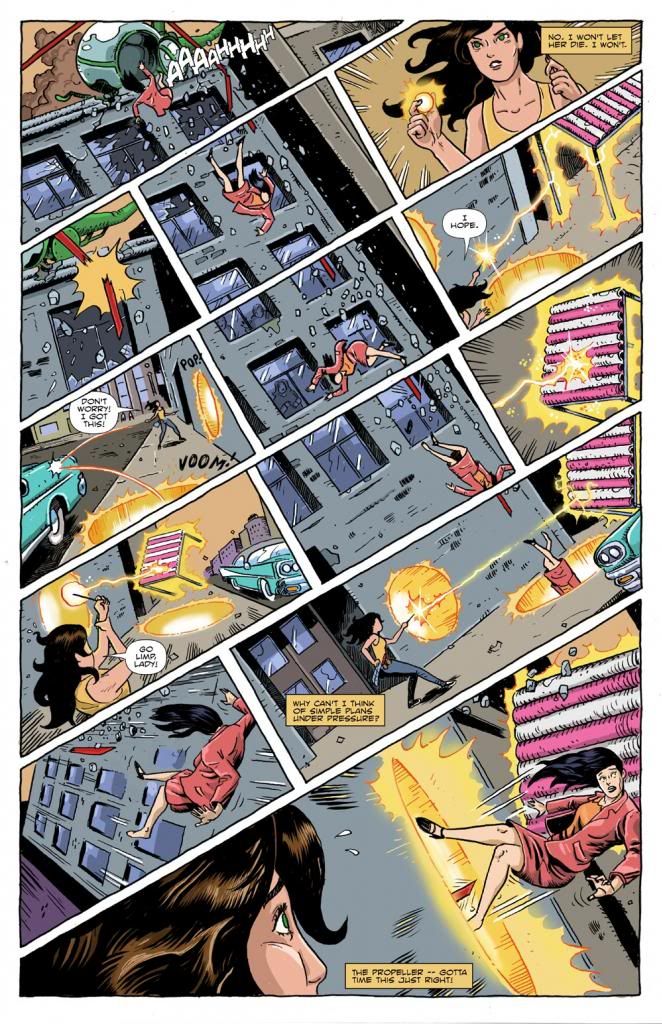 So here we again, because the FOC date for the Unknown World trade is the 15th of this month. If you want to pre order the book, which is the only way to guarantee your LCS will get a copy in at all, let alone have one held for you, here are the details;
The book's published by IDW, it's scheduled to be in stores in August and $19.99 gets you 152 full-color pages. To place an order, just go into your Local Comic Store and give your retailer this code;
JUN130412
Then bask in the knowledge that you've hit the fabled altruism twofer, helping out a great comic book and getting yourself something good to read in the process. It's great being you, especially when you pre-order one of the best books on the market today in sexy, formerly-tree print form. Treat yourself, it's totally worth it.